Dear Country Representatives,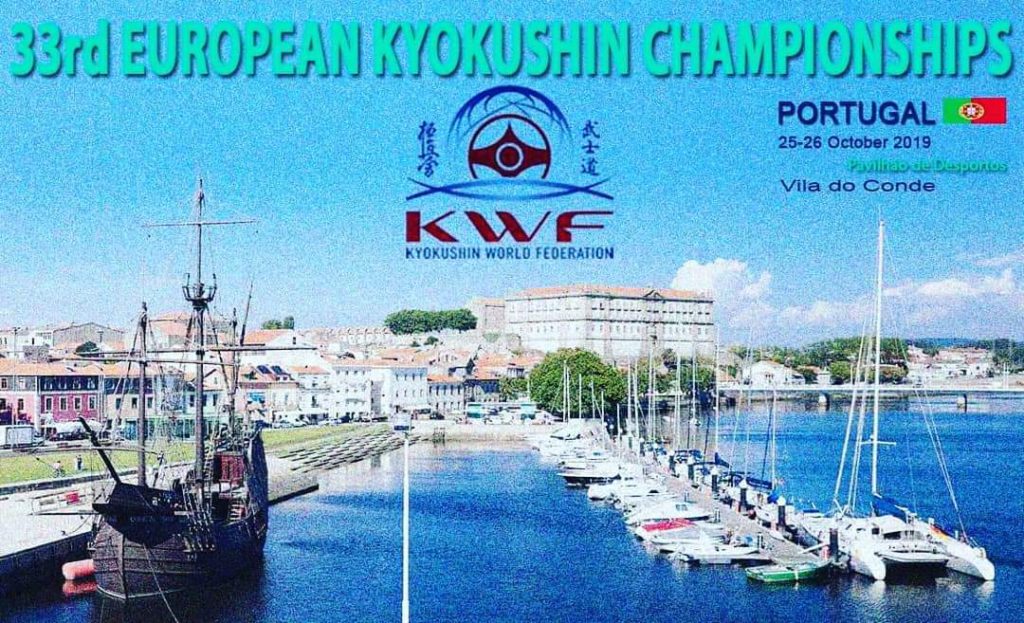 European Kyokushin Federation informs that the preparation for the 33rd KWF European Championship in Portugal is very advanced.
Detailed information will be provided in the next bulletin.
Please complete the Application Form, it is very important to provide the correct number of one of the 46 categories Kumite and kata.
If a competitor participates in the Kumite and kata categories, please provide two numbers.
It should be noted that for the first time a category for young people 18-21 years old was introduced.
Best regards. Osu!
The Board of European Kyokushin Federation
DOCUMENTS:
1. Application Form
2. Numbers of categories kumite and kata
3. Fighter Waiver Form
4. Parents Agreement
5. Sayonara-party Form
6. RULES FOR CHILDREN AND JUNIOR KUMITE (UPDATED JANUARY 2018)
7. RULES OF KYOKUSHIN KATA (UPDATED MAY 2019
8. SENIOR KUMITE INTERNATIONAL RULES KWF (JANUARY 2018)
Bulletin No. 1 EC 2019
Information
Official Invitation