The 15th International Summer Camp of the Kyokushin World Union (KWU) in Kamchia will be remembered for a long time with its rich program and a number of exciting competitions.
The event is an important part of the annual program of the Bulgarian Karate Kyokushin Federation (BKKF), thanks to which the friendly relations between the various members of international organizations were strengthened.
This time over 1,200 competitors from 29 countries took part.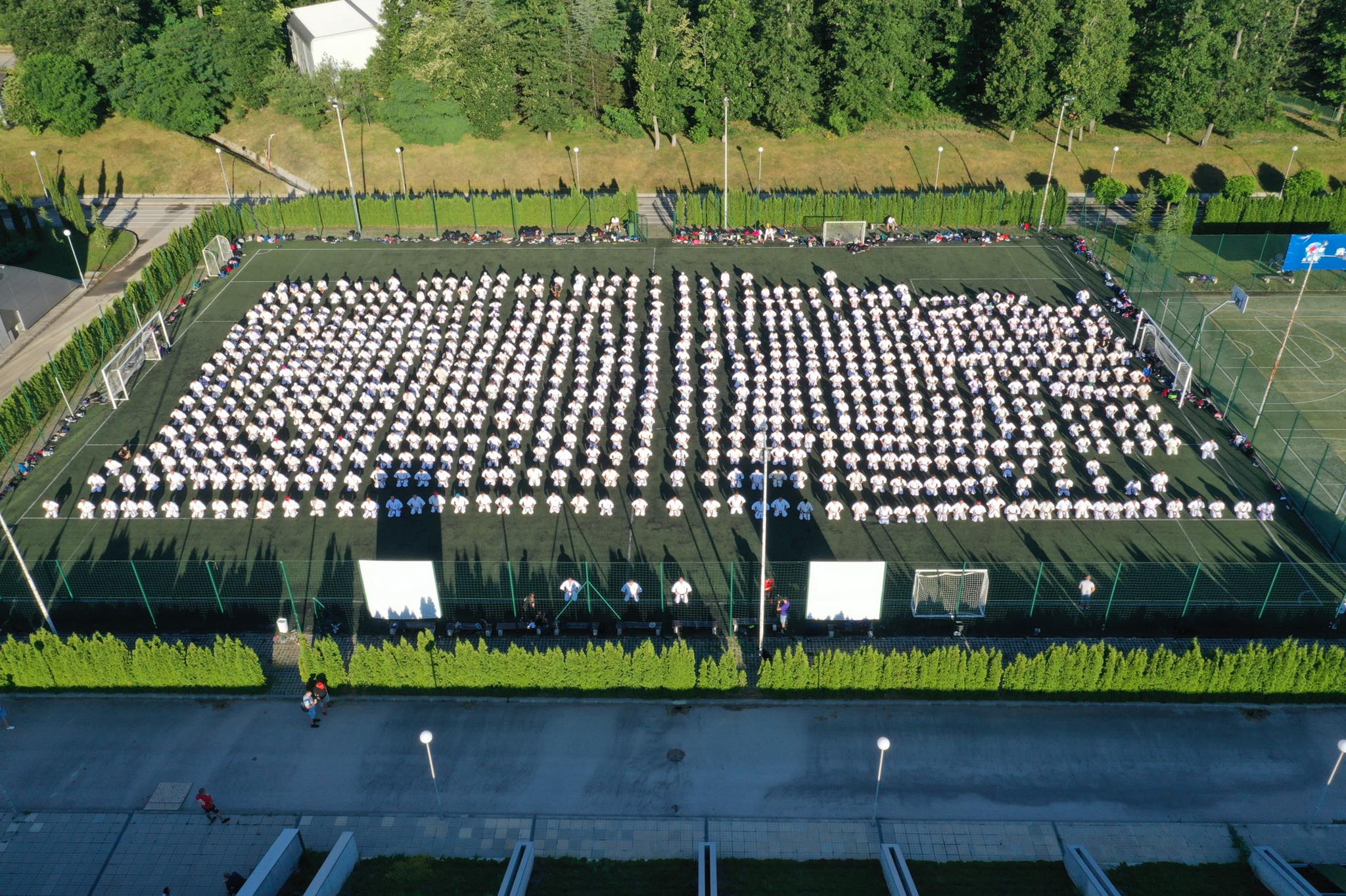 Each day, the KWU Professional League fighters had two training sessions led by instructors Semmy Schilt, Peter Aerts, and Ernesto Hoost. Kyokushin classes were the largest groups and also had two training sessions a day.
---
One of the big events during the camp was the KWU Youth World Cup. Nearly 430 karatekas from 24 countries took part in the competition, which took place on 4 tatami mats and in three age groups (14-15, 16-17, and 18-21 years old). The battles in the naval complex lasted nearly 10 hours.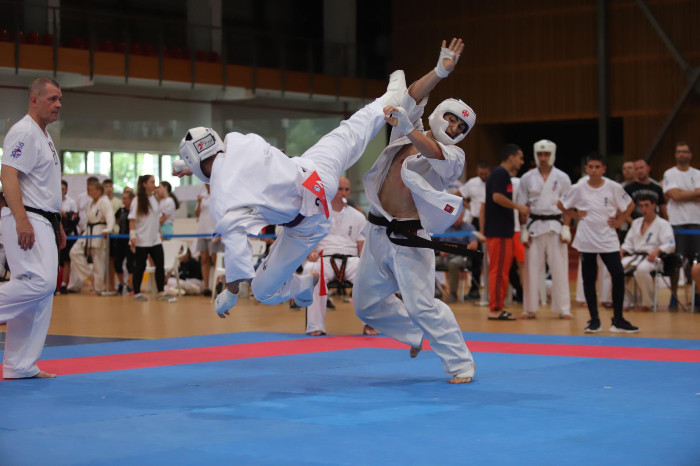 The spectators of the fifth edition of the Youth World Cup enjoyed many contested and qualitative clashes, and it was not uncommon for the judges to judge over time. Results here.
Within three days, the first European Open Championship of the KWU Professional League under the rules of KWU SENSHI was held.
The first two played the quarterfinals and semifinals of each category. The finalists came out during the SENSHI 9 gala evening, in attractive battles for the first of their kind European belts.
The six champions of the Old Continent are Nikolay Yorgov, Kristiyan Doychev, Ayk Danielyan, Siarhei Charnetski, Vladyslav Fostenko, and David Atsman.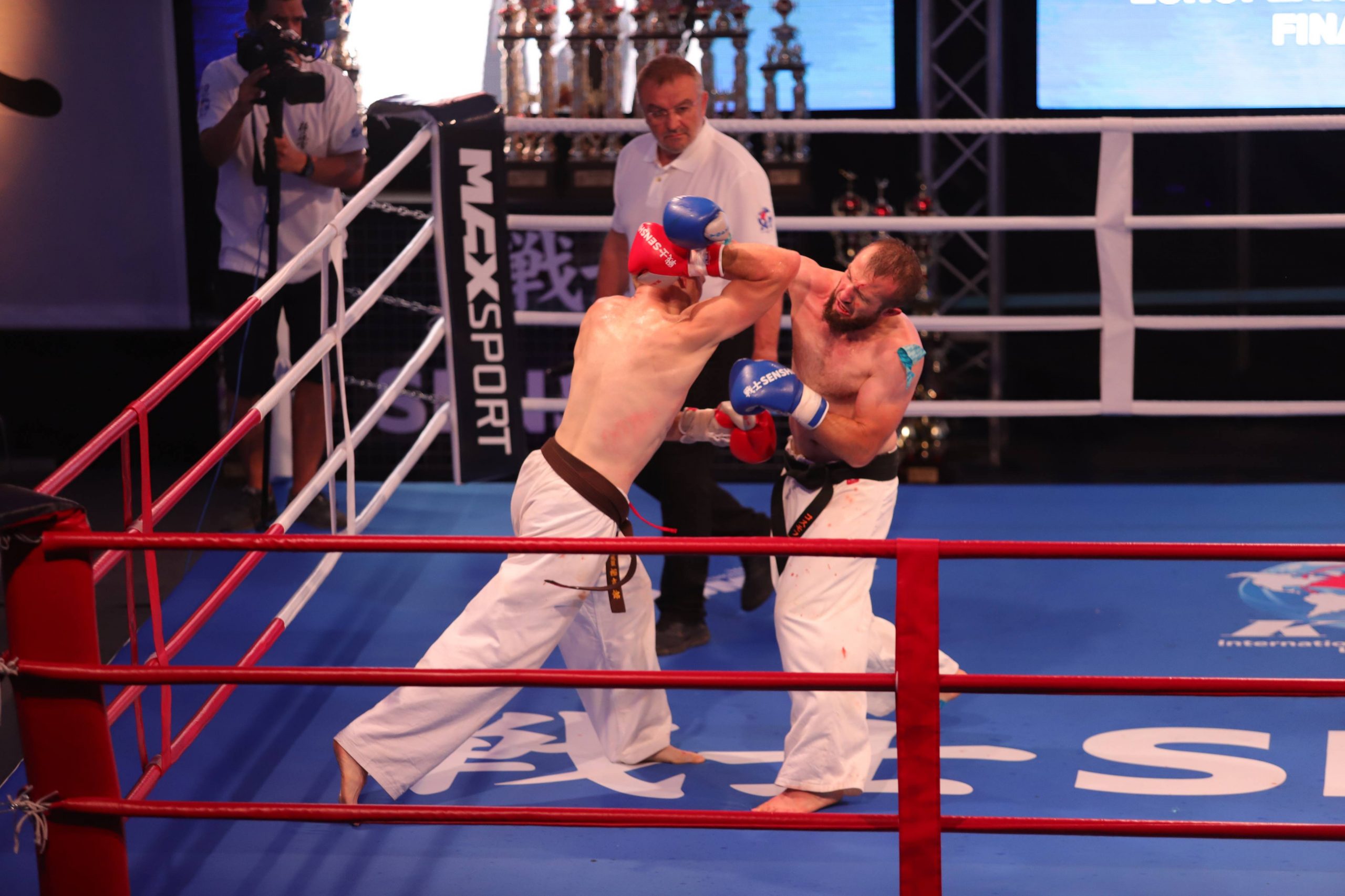 During the international gala evening, we witnessed 7 spectacular professional clashes. Three impressive winning series of SENSHI were stopped: the undefeated stars of the chain Atanas Bozhilov, Andrei Chekhonin, and Ahmed Krnjic. All Results here
After the gala, SENSHI 9 participants, KWU European Open Cup fighters, some of the KWU Youth World Cup athletes, camp instructors, and journalists were invited to a cocktail party. At the traditional Sayonara party, everyone thanked the hosts of the event and promised to come again next year.
Another tradition was not missed – the general photo of all participants in the camp on the beach, after which the karatekas entered the water and enjoyed the sunny Saturday in Kamchia.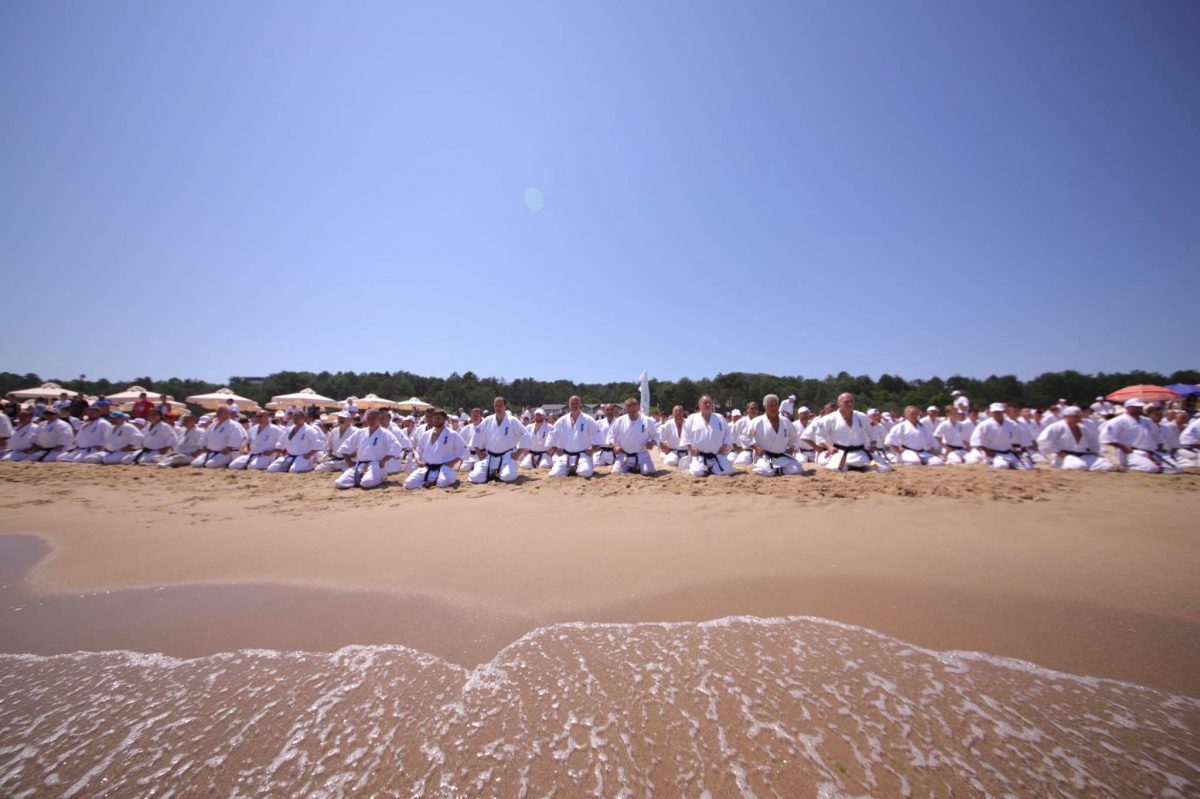 ---
The International Summer Kyokushin Karate Camp in Kamchia is held under the auspices of the Bulgarian Kyokushin Karate Federation and the Kyokushin World Union (KWU). The sporting event is one of the largest in the world of Kyokushin.
Organized with the assistance of the Professional League of the World Kyokushin Union (KWU International Professional League), as well as with the special support of ZAD Armeec, MAX Sport, Bulgaria Air, and M Car Group – BMW dealer.
Photos: Studio Lesemann
Sourse: boec.bg
---
Follow us on social networks:

Facebook: https://www.facebook.com/KWUnion
Twitter: https://twitter.com/KWUnion
Instagram: https://www.instagram.com/kwunion
VKontakte: https://vk.com/kwunion