The 4th KWU Kyokushin World Championship
among men and women in weight categories will be held on December 7-8, 2019, Qazaqstan, Nur-Sultan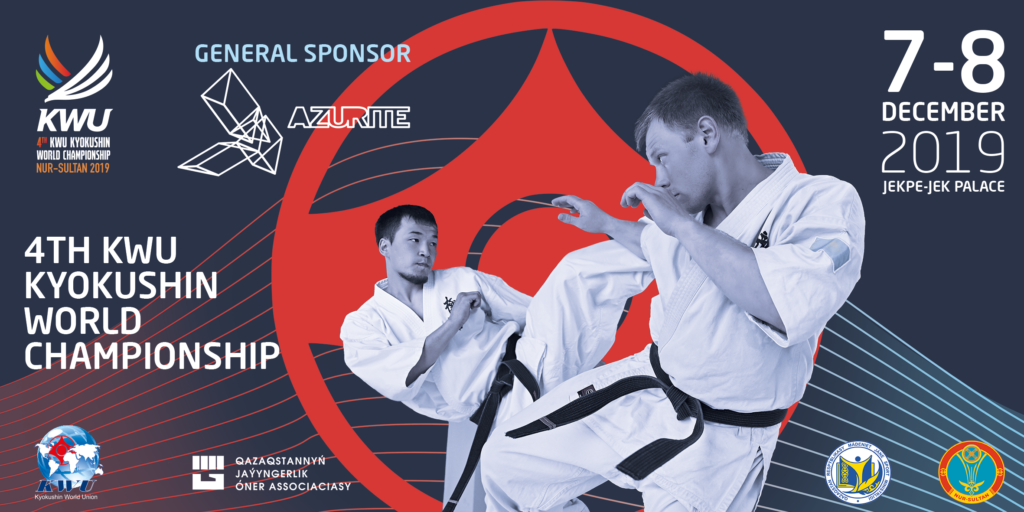 List of the judges, approved for judging at the 4th KWU Kyokushin World Championship
Grigoryan Grachik – Armenia
Khachatryan Narek – Armenia
Aslanov Galandar – Azerbaijan
Semashko Andrei – Belarus
Kosachuk Evgeniy – Belarus
Ageev Radomir – Belarus
Yury Puzikau – Belarus
Melnikova Ekaterina – Belarus
Makarevich Aliaksandr – Belarus
Asen Asenov – Bulgaria
Petar Martinov – Bulgaria
Andreyan Ivanov – Bulgaria
Daniela Dineva – Bulgaria
Miroslav Barbov – Bulgaria
Ivan Ivanov – Bulgaria
Andrey Perminov – Germany
Alex Kerrigan – Great Britain
Mihdi De Bashe – Great Britain
Terry Prescott – Great Britain
Lia Howlett – Great Britain
Katalin Mato – Hungary
Bela Boke – Hungary
Manouchehr Vahidi – Iran
Jalaiyan Shandizi Rasool – Iran
Mansourifard Mohammad – Iran
Amirhossein Daneshfar – Iran
Danial Daneshfar – Iran
Mazhenov Ramazan – Qazaqstan
Anuar Balabiev – Qazaqstan
Batyrhan Sarmanov – Qazaqstan
Igor Lim – Qazaqstan
Preis Jaroslaw – Poland
Hirsch Christian – Romania
Shepelev Aleksei – Russia
Shvets Pavel – Russia
Bogushov Vasilii – Russia
Savelyev Dmitriy – Russia
Kitkin Andrey – Russia
Polenkov Roman – Russia
Karomatov Hikmat – Tajikistan
Saket Lotfi – Tunisia
Aslan Hasan – Turkey
Trofimets Serhii – Ukraine
Chunhin Mykhailo – Ukraine
Todoraschko Ruslan – Ukraine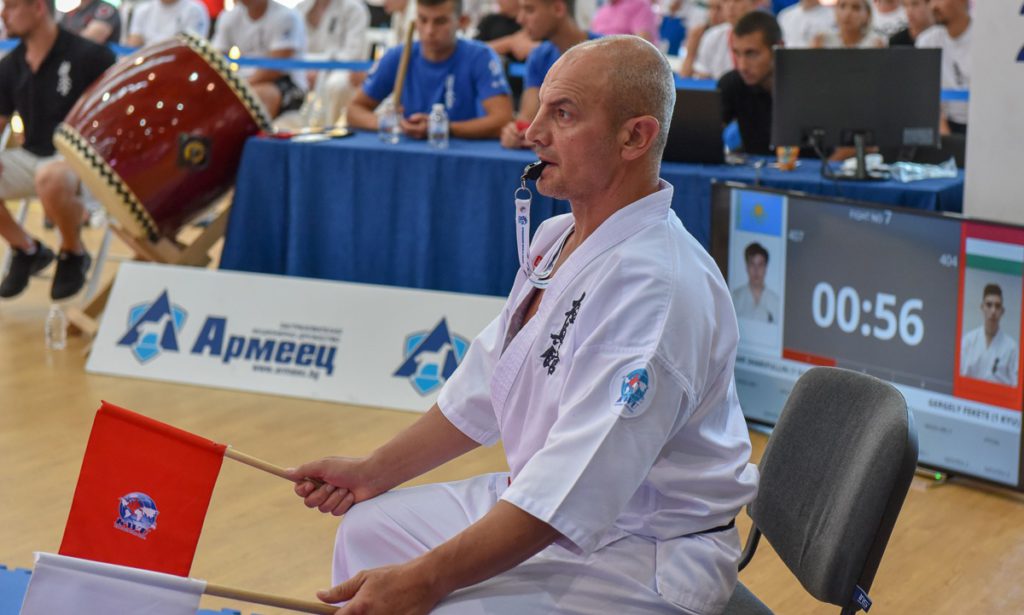 List of the approved judges for the 4 KWU WC (ENG)
To candidates for judging:
If you have not found your name on the official list of judges, you can apply as a candidate for judging.
To do this:
send an application to the email address: champ@kwu2019.com, with "Judging seminar" in the subject line;
attend the seminars on 4 – 6 December 2019 in Nur-Sultan;
pass the final exam'
Provided you attended all the seminars and passed the exam successfully, you will be admitted to judging at the KWU Kyokushin World Championship.
We draw your attention that candidates for judging cover all expenses on their own.