Kyokushin-kan Greece announced on their website:
On Monday June 25th and time 19:00 a.m., promotion test for regular KYU belt will be conducted for the Junior groups.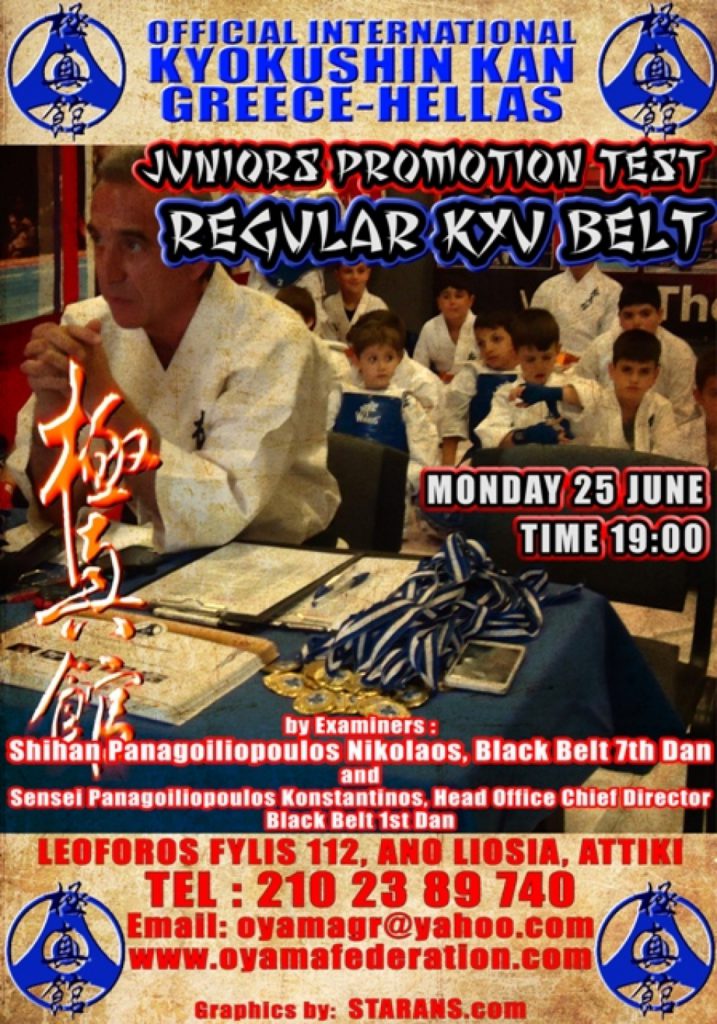 Due to the great multitude of athletes, Shihan Nikolaos Panagoiliopoulos and Director of Head Offices, Sensei Panagoiliopoulos Konstantinos, decided that the promotion test should be done in two periods.
So, promotion test for the group of «Kyokushin kan Men», will take place on a different date, which will be later defined.
Sincerely,
Shihan Nikolaos Panagoiliopoulos &
Head Offices Director, Sensei Konstantinos Panagoiliopoulos