On Sunday, May 12, 2019,
the FIRST INDIAN OCEAN CHAMPIONSHIP 2019 took place on Reunion Island.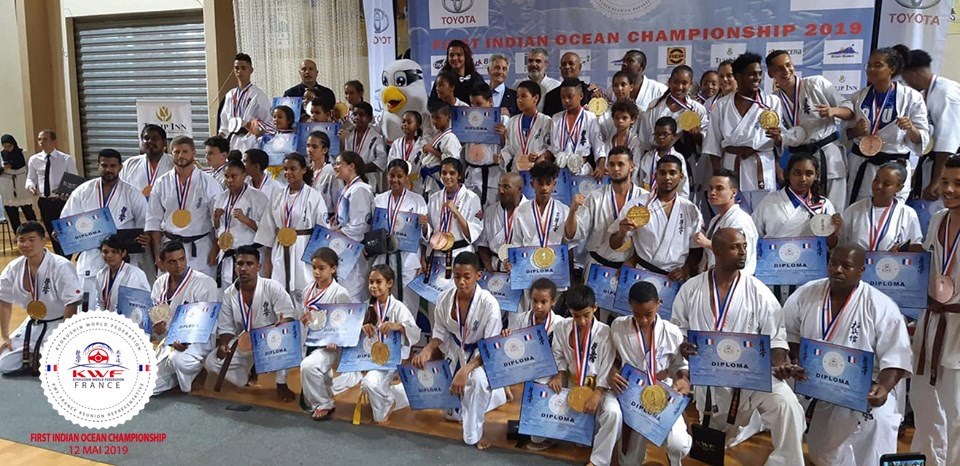 KWF FRANCE (REUNION) by Shihan Pierre Grondin welcomed our president Shihan Antonio Pinero for the second time in two years. First arbitration internship, first KWF grade and a technical internship were on the agenda during the week.
The competition was a huge success with everyone. It was the most prestigious Kyokushin competition held on Reunion Island. Shihan Pierre Grondin and the whole of KWF FRANCE thank all the organisations present during this competition. The second edition will be held in Mauritius in 2020.