On November 10, Armenia's Kyokushin Karate team,
led by its founder-president Andranik Hakobyan, participated in the 18th annual Caucasus Championship in Tbilisi, with teams from Armenia, Georgia, and Azerbaijan participating.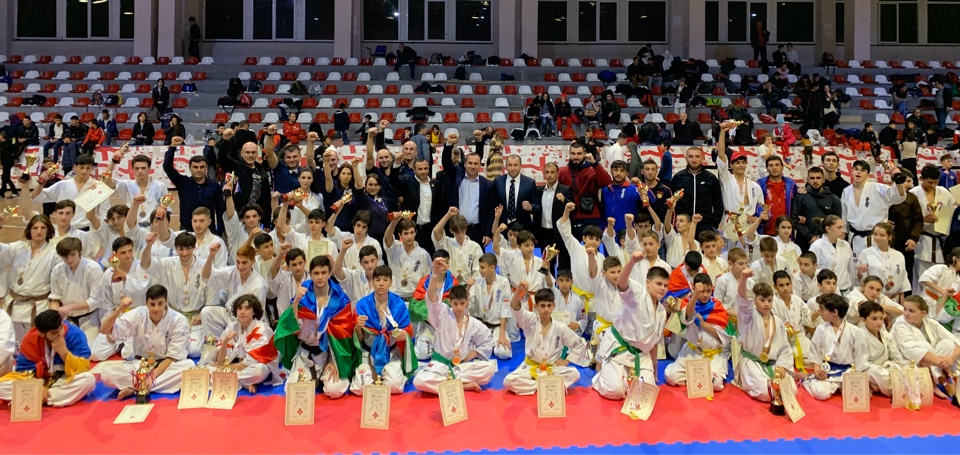 As always, this time too, Armenian sportsmen recorded high rates. 7 gold medalists: Vahagn Hakobyan, Andranik Stepanyan, Abraham Tarverdyan, Petros Farfaryan, Gegham Gevorgyan, Ruzanna Mkhitaryan and Alisa Bejanyan, 4 silver medalists: Grisha Kirakosyan, Areg Saribekyan, Eduard Ayvazyan, Misha Harutyunyan and Sergey Zakaryan.