Things we want to know about Vasily Samadurov and his honest answers: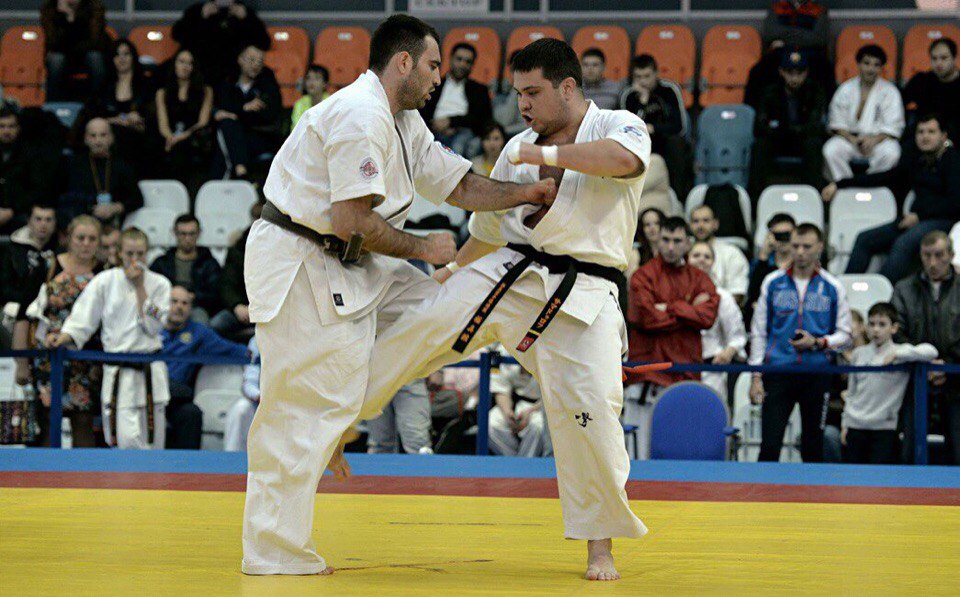 For how long have you been practicing Kyokushin?
I have been practicing Kyokushin for 18 years already. I came to my first dojo when I was 6. I started practicing Kyokushin in the settlement called Mostovsky. There, in Mostovsky, we have a strong school of Kyokushin, and that's why my father brought me there. During the first five years I was not always getting the perfect results. But after that, thank God, my development as a fighter started going uphill.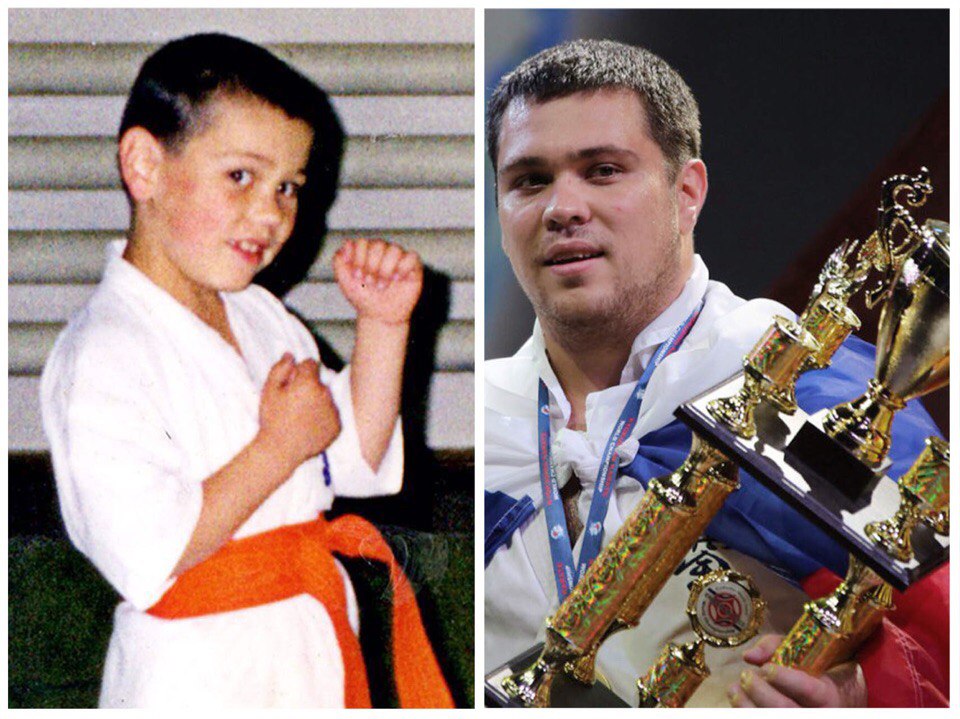 Who were your coaches?
My first coach who gave me the right way in life was Sinitsky Georgiy Leonidovich. I had been training with him till I turned 18. I would like to note that all of that time I was training together with Andrey Chekhonin, who was giving me motivation and used to kick my ass when I was lazy! Then I enrolled to a university in Krasnodar, and I had to leave Mostovsky. In Krasnodar I came to a dojo, where the coach was Popov Alexander Gennadyevich, and since we had already been acquainted, and there were great fighters, such as Vidyulin Andrey and Solovyov Artyom, training in that dojo, at that moment they already were international class sports masters, therefore I had something to strive for!
You had a lot of victories while participating in youth championships. How did it feel when you started participating in the adult's category?
When I participated in youth championships, I had a lot of victories in many good tournaments, especially I remember the Russian IKO championship, since there were a many participants and the fighters were much better than me. I have won 7 championships of Russia (IKO, Kyokushin-kan, Shinkyokushin). And then I had a transfer into the adults age group. This was not easy for me. After my first adults' competitions, I could barely walk. But good training and hard work quickly helped me to get used to fighting among men.
What is your favorite fighting style?
I think, that every heavyweight fighter's favourite fighting technique is low kicks. And I am trying to get an advantage in a fight in the very beginning. I engage into a fight from the first seconds of it. And I am always doing my best to make my opponent feel uncomfortable.
Do you have any problems connected to your height? This question is being asked because you participate in the super heavyweight category.
Of course, I have some problems with my relatively low height for a heavyweight fighter, but I kind of got used to this, and I even managed to turn it the other way round, I try to use it so that my opponents feel uncomfortable fighting with me. I tend to choose such a distance of fight, in my case, with taller opponents, so that they are unable to move around a lot. They want to get some comfortable distance for a hit, but I am too close. The main rule is to keep your hands next to your head. In this case everything is going to be all right.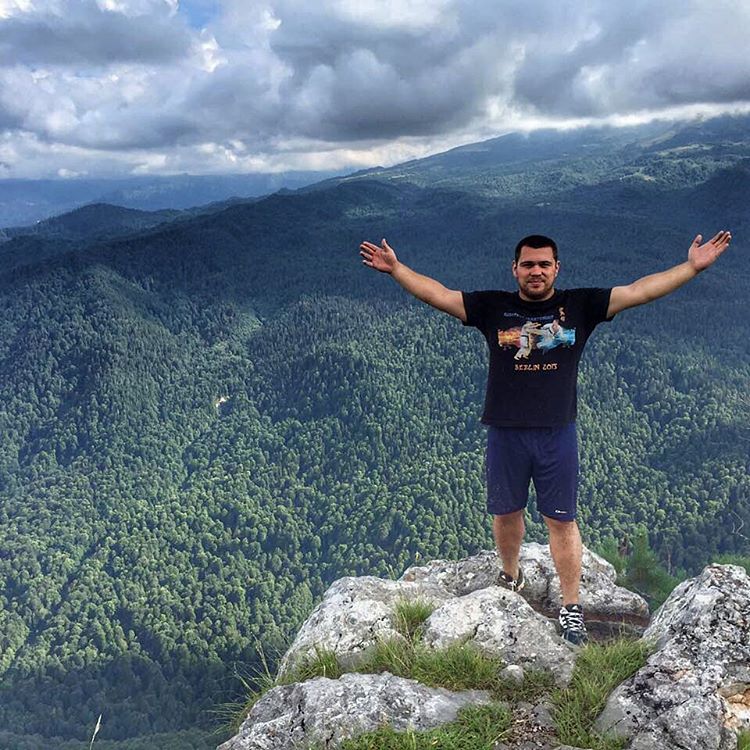 You have become the KWU world champion in Khabarovsk in 2015. And one week after that you were fighting in Japan at the Shinkyokushin absolute World Championship. And you have lost in the first fight. What happened?
Of course, it was extremely hard to focus on the next championship immediately after the previous one. Moreover, I only had one week for this process. I have lost in the first fight to a Spanish fighter, but despite the fact that I usually don't like the word "unfair", this was exactly the case with the unfair judging decision. When the corner judges showed two flags in my favour, and two flags in my opponent's favour, the referee gave victory to him. Neither for me, nor for the people who had seen that fight was it easy to understand, why this happened. Tsukamoto himself came to me later that day and said that the victory was mine for 100%. Well, I guess, it is what it is and there is a God's will for everything. Therefore, everything, that is done is done for the best. Anyway, I liked the tournament very much, it was good and the participants were very strong.
How are you getting ready for the Ekaterinburg World Championship? Who are your main opponents?
While preparing for the World Championship, we are working a lot on my stamina. To tire heavyweight opponents with a high pace, or to be fresh in the extended times – it brings results. I think that stamina is my main advantage.
I think that a lot of good guys are going to attend this tournament and everyone will do his best to win it, and we will do everything in order not to allow them to do so.