A Champion is someone who triumphs in a habitual manner against other opponents in a fight, a championship, or against his or her own self. However, according to competition, a Champion may be an individual or a team.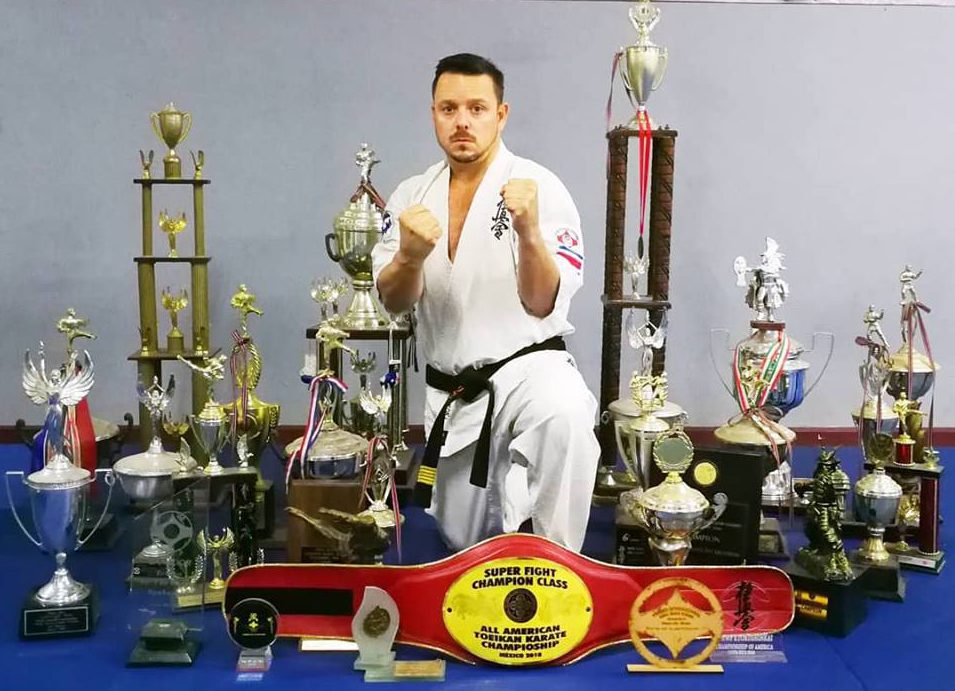 Is a champion born or made?
Champions are made…to be a Champion you need different skills in various aspects of your life.
The first thing that is needed is a guide, a master who will teach the necessary values to stand out. The Master is the one who will accompany you in the difficult moments, who opens new doors and opportunities in a selfless way for the student´s development.
The second thing that is needed is the development of the fundamental values of life. One will not be a Champion if you lack values that will help your society to be better.
Discipline-Education-Courage, Sacrifice, Empathy, LOYALTY-RESPECT.
The third thing need is a House… Champions train with Champions.
Why is KWF Costa Rica The House of Champions?
We must go back to our third point, Champions must be trained by Champions.
Since 1989 to 2018 our Shihan Mauricio Alvarado, has been actively participating in competitions…being a multiple National Champion, Champion of America, 2nd Place of North America, 3rd Place in the US Weight Category Championships, Panamerican Champion, Two time Junior Champion of the US Ultimate Test, Best 16 in the All Japan Weight Category Championship, as well as having participated In European Championships, but most important being the only fighter in Latin America to have fought in 9 World Championships (Japan 1999, Hungary 2001, Japan 2003, Japan 2007, Japan 2011, Lithuania 2013, Japan 2014, Bulgaria 2014 and Russia 2018)
We can't imagine trying to form a fighter if your Master has never fought in a tournament…or forming a fighter when having only few fights that Master gave up because the fight or the punches were very hard.
To be able to live this experience to get to the top, we must live through the eyes, sweat and sacrifice of someone who went through the same.
Perseverance, Sacrifice, Pain, Humbleness, LOYALTY and how to NEVER GIVE UP in the face of Adversity are necessary requirements to be a true Champion.
All of these requirements you will find in KWF Kyokushinkai Costa Rica…THE HOUSE OF CHAMPIONS.