Since 25 years that Sosai Oyama death,
he let behind him his creation, a martial art practice by million people everyday in world, in dojos around the world.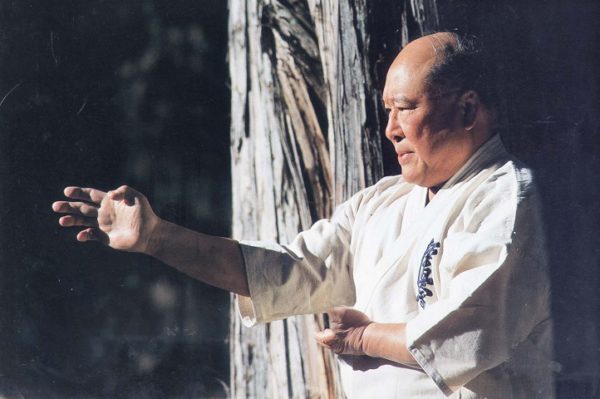 Sosai created a karate type the best of the hard, based in mind set, surpassing oneself and physical resistance making his followers, peoples stronger in life.
His charisma and his determination matched the difficulty of kyokushin training, rigor, technique, stamina, the grade test and the tameshiwari, all the kanjis worn today on the dogi or elses, the 12 millions of practicing are in a way the eternity of Masutatsu Oyama.
His pictures are all over, in dojos, tournaments or others kyokushin karate representation.
Know 25 years after his death , several federations constitute the world of kyokushin karaté, his student: Kenji Midori, Hatsuo Royama, Jon Bluming, Steve Arneil, Loek Hollander and others continue to perpetuate kyokushin traditions around the world.
The kyokushin is a daily work for many practicing seeking to improve their technique and grow thanks in martial art, the kyokushin practice are also very spiritual, just take the time to stop in a kyokushin dojo used for decades and try to feel calm and peace and to feel some energy.
The kyokushin has evolved a lot over the years in his battles or preparation for the modern competition like cross training, crossfit but
the traditions remain the same for the rest.
Many great practitioners are mounted on rings or cages in MMA. Continue the practice of kyokushin in the respect of the traditions, do not forget the martial part, which makes all its difference… the kyokushin self-defense fell into obscurity yet so effective.
Something from Sosai Oyama: "To be like steel, unbreakable; like water, elusive and like fire, unbeatable. "