Written by BKK Chairman Shihan Liam Keaveney (7th Dan).
"When I spoke at the Dan Grade presentations at the BKKSummer Camp this year I mentioned the importance of 'endurance, perseverance and patience'. I believe all through our martial arts journey these aspects are extremely important. We need to reflect on the value of each against the backdrop of possible failure, resistance and frustration.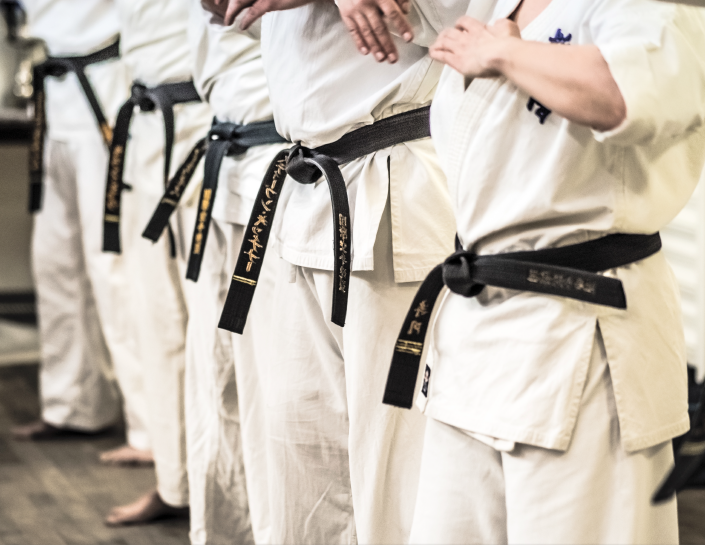 At the National Grading, we saw many people being unsuccessful and this obviously has a considerable impact on one's confidence and perspective. Morally deflating the immediacy of shock is enormous. However, failure always gives you another opportunity to succeed – you can try again – but if you "give up" then there is no further prospect for you to be successful.
In the past, I have mentioned, in a separate article, that there are "three strengths" in martial arts: physical strength, strength of technique and strength of character. It is the last of these three that is importantly needed to continue against failure. Cultivating a strong character is essential because training is sometimes (if not always) difficult, demanding and challenging.
We need to be truthful also in how hard we train and how effectively we train. Sometimes we need to admit that our techniques, kata and kumite are not as good as they should be – and we need to take time to improve them without a rigid timescale in mind. Failure to be self-critical can seriously limit your growth and development. As Sosai Oyama said "introspection begets wisdom"
Against the backdrop of failure and frustration, we need to persevere and continue our training come what may. Discard any expectation and train for training's sake – we do sometimes only have targets and goals in mind: such as tournament and grading's and these should not be the sole focus of your training.
Additionally, you need to be able to endure the self-doubt, criticism of others and the realisation that you may never be successful in your aspirations. In tournaments and gradings, the reward can be seen as winning and/or being promoted. The real victory in Budo is mastery of the "self". As Miyamoto Musashi said "The Way is in training"
Just some food for thought after Summer Camp.
Liam Keaveney