Sem, we are honored to wish you a happy birthday! Be happy! Today is the day you were brought into this world to be a blessing and inspiration to the people! May you be given more birthdays to fulfill all of your dreams.
KWUnion
Sem "Semmy" Schilt is a Dutch kickboxer, Ashihara karateka, mixed martial artist, four-time K-1 World Grand Prix Champion, and one-time Glory Heavyweight Grand Slam Champion. He is the only fighter in K-1 history to win the world championship three times in a row, and also shares the record with Ernesto Hoost for most Grand Prix won, with four.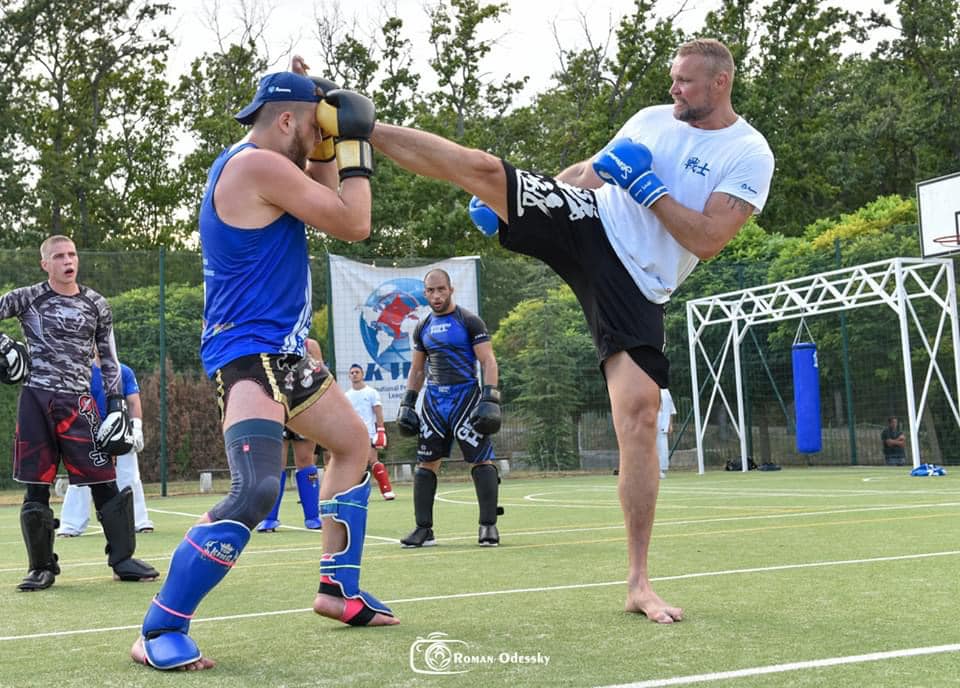 Schilt began his professional career in 1996 as a mixed martial artist competing in Pancrase, where he is a former King of Pancrase open weight champion. He has also competed in Pride Fighting Championship and the UFC organizations. Schilt is one of the most decorated heavyweight kickboxers in history, having won five major tournaments. He is widely regarded as one of the division's all-time greats.
Schilt began practicing Kyokushin at the age of 8 as both of his parents were practitioners. He later switched to Ashihara kaikan at age of 12 and earned the rank of black belt at the age of 18.
Semmy Schilt towers over the kickboxing world both literally and metaphorically. Standing at 2.12 meters, he is the tallest of the world's elite kickboxers and also the most accomplished. His four K-1 World Grand Prix wins equal those of the legendary Ernesto Hoost but Schilt is the only person ever to win three of the tournaments back-to-back.