The 1st Kyokushin Australian Super League
was held on the 12th August 2018 in Menai NSW, Australia. The winner received $3000 from Shihan Daniel Trifu. This event was sponsored by Trifu Dojo.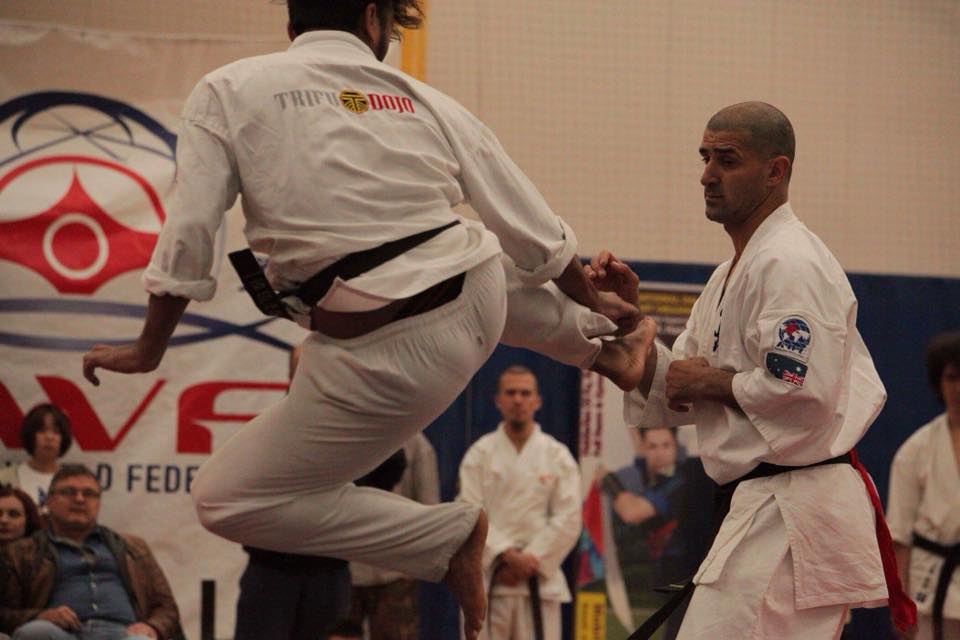 Trifu Dojo is a member of Australian Kyokushin Federation – AKF and Kyokushin World Federation – KWF.
We congratulate all participants and looking forward or the next event.
Results of the 1st Kyokushin Australia Super League:
1st Place Hamid Zandi KWF/Trifu Dojo
2nd place: Iker Zabarte KWF/ Trifu Dojo
3rd places: EJ Villegas Kenpo /White Wolf and Ari Slamer KWF/Trifu Dojo
FINAL