Germany's Sergej Braun will be making his second appearance at the SENSHI fight nights tomorrow in Kamchia.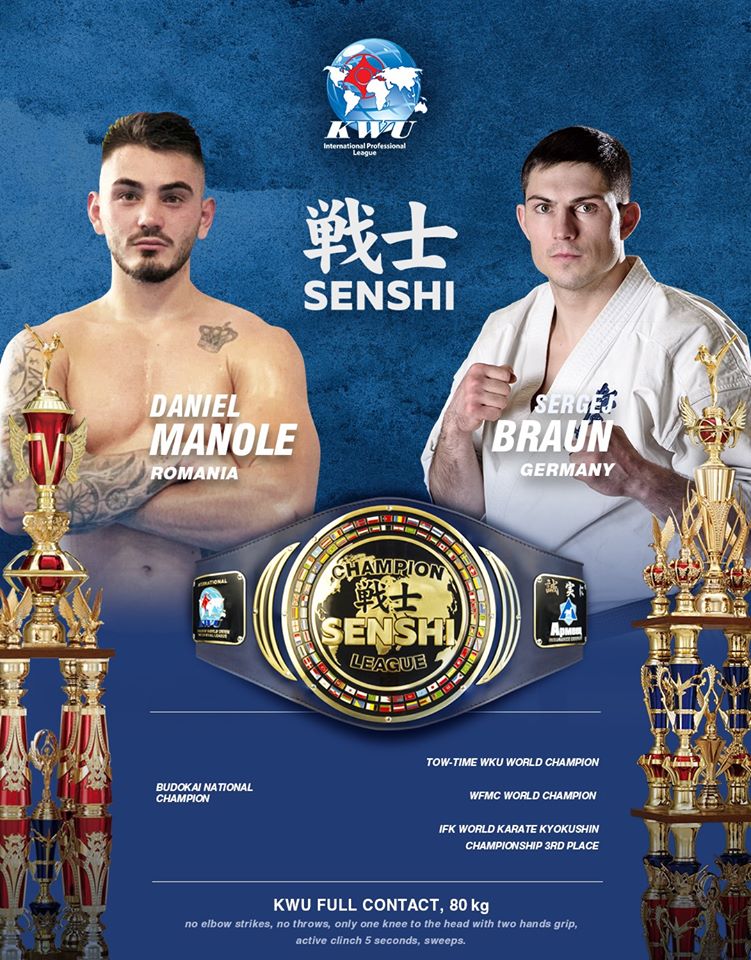 Following his victory at SENSHI 2 back in April 2019, now Braun will be facing Romania's Daniel Manole. Braun's first fight under the SENSHI banner was against Japan's Akira Umemura and the German won via KO.
Braun is a two-time WKU World Champion, WFMC World Champion, and a bronze medalist from the IFK Karate Kyokushin Championship.
Manole is a Budokai national champion of Romania and he'll be making his SENSHI debut on August 21.
The fight will be conducted under the KWU Full Contact rules in the -80 kg category. Special guests for the event will be the legendary K-1 Heavyweight Champions who are also instructors at the KWU International Professional League Seminars –Ernesto Hoost, Peter Aerts, Semmy Schilt. The head of the National combat sports association in Bulgaria Shihan Ivo Kamenov (6th degree) and the General Secretary of KWU Aleksandr Pichkunov (5th degree) will also be attending the event. Another special guest is the Czech superstar Jan Sokoup who is a European champion, a silver medalist from World Championship, and winner of the "All Japan" tournament.
Find out everything around the fight spectacle SENSHI on our website or the official website of the organization – senshi.com and in the social media profiles – facebook.com/senshigala and www.instagram.com/senshi.gala.
You can watch SENSHI 6 free on Boec.COM, Boec.BG, the American online broadcaster kwunion.com, FITE TV, or Bulgarian TV channel Max Sport, the official sponsor of the event.
Media partners of SENSHI 6 are Bulgaria ON AIR, Boec.BG, Boec.COM, FITE.TV, Topsport.bg, Webcafe.bg, Gol.bg, kwunion.com, Rsbi.ru.