During the last day of the 14th KWU International summer Kyokushin camp Varna 2020, an awarding ceremony took place in an unofficial laid-back event.
It was opened by Shihan Aleksandr Pichkunov (5 dan), who is the Secretary-General of the Kyokushin World Union (KWU). On the ceremony 22 Senpais and Senseis were awarded certificates for instructors by the Chairman of the KWU Professional League and Chairman of the Bulgarian Martial Arts Association Shihan Ivo Kamenov (6 dan):

Shihan Ramil Gabassov (Russia), Shihan Asen Asenov (Bulgaria), Sensei Sergei Plekhanov (Russia), Sensei Zahari Damyanov (Bulgaria), Sensei Petar Martinov (Bulgaria), Sensei Jan Sokup (Czech Republic), Emil Dzhafarov (Russia), Sergey Braun (Germany), Andrei Chekhonin (Russia), Nikola Nikolov (Bulgaria), Evtim Aramov (Bulgaria), Milush Draganov (Bulgaria), Kristian Doychev (Bulgaria), Georgi Doychev (Bulgaria), Mladen Kishev (Bulgaria), Aleksandr Komanov (Bulgaria), Nikolay Atanasov (Bulgaria), Zivko Andreev (Bulgaria), Mario Kirilov (Bulgaria), Krasimir Dimov(Bulgaria), Sergey Martukhin (Belarus), Evgenii Kasachuk (Belarus).
They were given certificates and plaques and were applauded.
During the 14th International summer kyokushin camp the focus were 6 KWU International Professional League masterclasses with special guest instructors legends like Peter Aerts, Semmy Schilt, Aleksandr Pichkunov Ernesto Hoost, Shihan Ivo Kamenov (6 dan) and Jan Sokoup. Over 200 fighters from 14 countries were divided into three groups. Because of the anti-pandemic restrictions, the training session was conducted outdoors.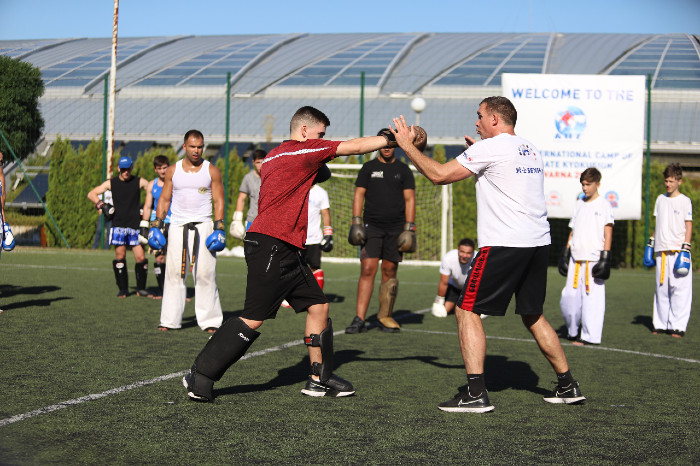 All of them went trough obligatory PCR tests that were provided by the Bulgarian Karate Kyokushin Federation and the Kyokushin World Union. The training sessions were also done with taking all the precaution measures provided by the Ministry of Health.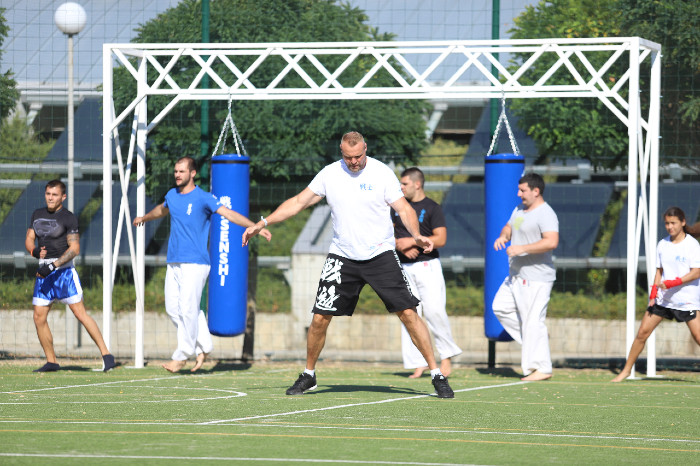 KWU International Professional League's main goal is to upgrade the skill set of the professional fighters, to build on their technique and tactics that will ultimately increase the level of the fights and also to extract the most essential from the Kyokushin, Muay Thai and Kickboxing traditions. The importance of the full contact rules is embedded in the SENSHI fight nights since their beginning.