Vladimir "Pitbull" Valev is the first Bulgarian world champion in professional kickboxing. On November 24, 2016, Valev won the WAKO PRO championship belt in K-1 style, 71.8 kg. It happened during the "Battle of Champions 9" in Moscow, Russia.
For the second year in a row, the KWU SENSHI fight will be part of this elite event. Boec.BG contacted Vladimir Valev, who is currently one of the coaches of the national team of the Bulgarian Kickboxing and Muay Thai Confederation.
---
– What are your memories of winning the WAKO PRO World Belt?
– This is a unique experience not only for me but also for all my close friends and family. I've been to many places, but I've never been greeted like this. It was something spectacular! Something very shiny, amazing moment for a lifetime. My only regret is that I cannot repeat a moment like that in Bulgaria.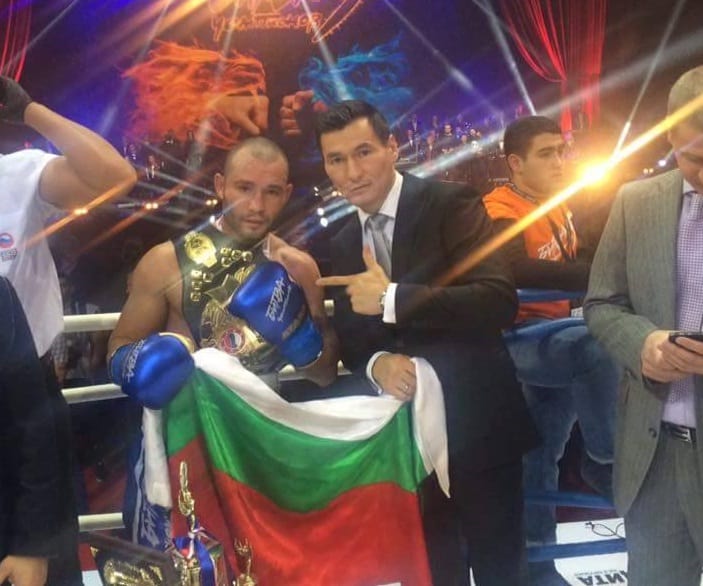 -What do you remember about the match itself?
-Minutes before the start, my coach Dobromir Ivanov saw that I am not focused on the fight. He asked, "How are you? Are you here?". I said, "No." Then he showed me a video of my son rubbing his hands, saying, "I'm waiting for my dad to come back and get me the championship belt." Then I said, "Please leave me alone for 2 minutes"… and I already knew that the belt would be mine. There was no other way.
-They knew how to motivate you at that moment…
-Definitely. Dobri is a good man who knows me very well. We trained together. Then he helped me a lot with the preparation.
– "Battle of Champions" looks like a very spectacular, shiny, and classy event, isn't it?
-Absolutely! I played for two world titles for professionals. It was also very nice in France, but it can't be compared to Russia, where it was… "wow"!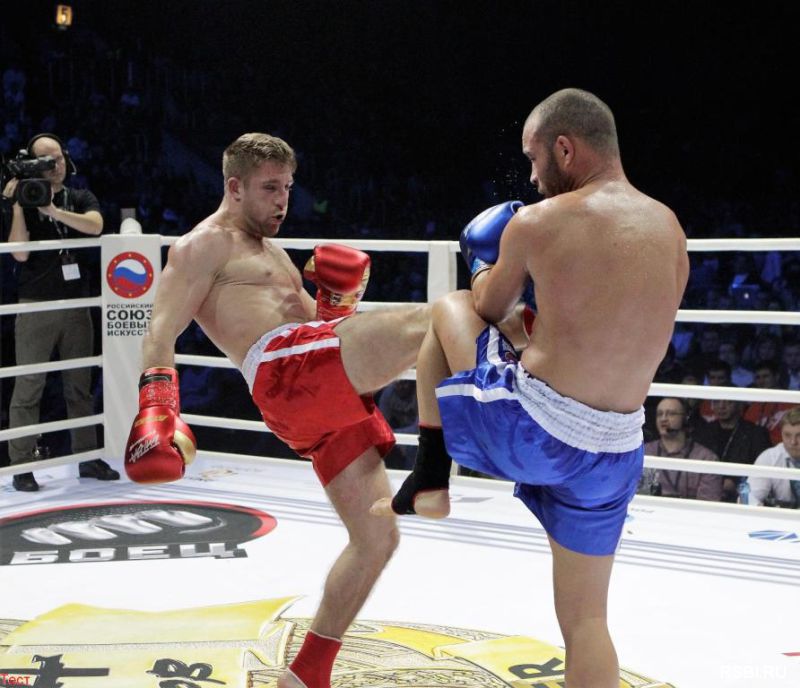 – For the second year in a row KWU SENSHI fight will be part of this elite event. What recognition is this?
-It means it made a very big impression. First, the rules are very attractive. I can say that I want to be in the fighters' place. They can take part in a bout with KWU SENSHI rules, but for me, it is not possible.
– You are one of the people who do not miss the master classes of KWU SENSHI, as well as the professional fight nights. What are the fighters thinking about these rules?
-The fighters like them a lot, especially considering that Thai boxing is lagging behind. There are elbows, there are throws… It's just that the fighters perform them in a slightly different way than the typical Muay Thai techniques. I personally like these rules more. As a performance, it is closer to kickboxing, and as a rulebook – to Muay Thai. It's a very good thing. I hope it continues!