On Saturday the 28 of September, there was the fifth Vestingtraining in Groenlo. The organizing Dojo is Mu Chin from Sensei Dominic Monasso en Sensei Mike te Braake.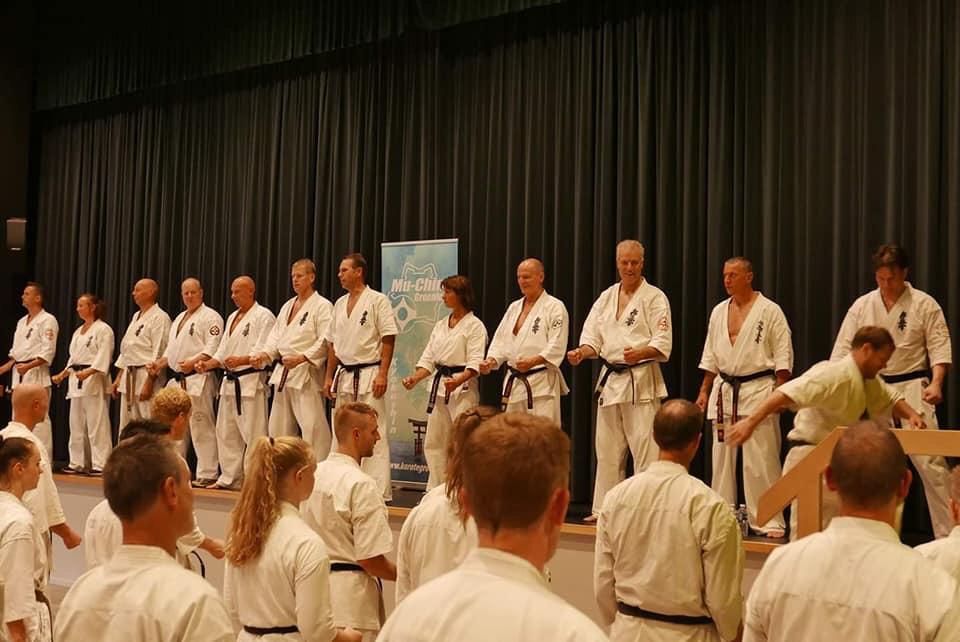 Almost 150 karateka's from all over Holland and Germany joined this training. More than one hundred Adults and a lot of children enjoyed a variety of Ido Geiko, Kata and of course Kumite.
The training locations are on the most historical and typical parts of the beautiful middle-age city Groenlo.
The highlight of the day is the training in de former church the Oude Calixtus. It gives you Goosebumps to train in the middle ages former church on the marketplace.
Next year the Vestingtraining is planned on a Saturday the 26 of September.