Within International KWU Summer Camp 2018 will be held the 2nd "Varna Cup"
among the cadets in age group 18-21 years old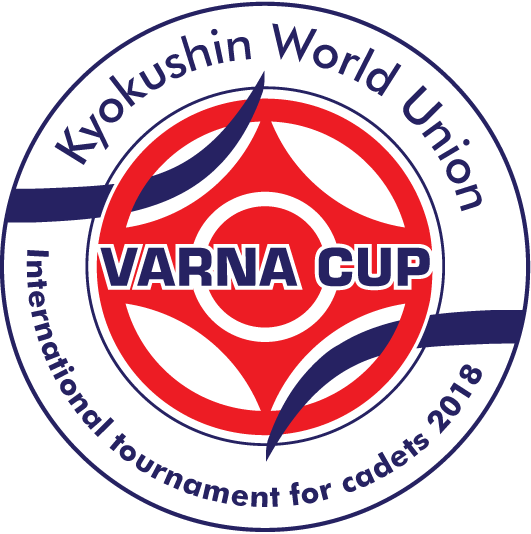 Here are all participants by categories:
Women Under 50 Kg
Olena Olshanetska (Ukraine)
Diana Sinchilova (Ukraine)
Gulnaz Galymzhanova (Kazakhstan)
Victoriya Naskova (Bulgaria)
Women Under 55 Kg
Kata Dezső (Hungary)
Anna Kanygina (Russia)
Kristina Abramova (Russia)
Renata Sukiennik (Poland)
Merve Şeşen (Turkiye)
Narkyz Uzakbayeva (Kazakhstan)
Aliaksandra Kantsavenka (Belarus)
Hanna Dziatko (Belarus)
Iya Kostova (Bulgaria)
Simona Ivanova (Bulgaria)
Gabriela Mircheva (Bulgaria)
Valeriya Lozanova (Bulgaria)
Women Under 60 Kg
Yoana Andreeva (Bulgaria)
Agnes Westrin (Sweeden)
Ekaterina Yushkevich (Belarus)
Solmaz Zeynalli (Azerbaijan)
Kristina Sainova (Russia)
Guzel Fattakhova (Russia)
Kseniia Doronina (Russia)
Natalia Beisembaeva (Russia)
Elnara Togyzbaeva (Kazakhstan)
Zere Karimova (Kazakhstan)
Darya Peretyatko (Ukraine)
Emine Ayca Simsek (Turkiye)
Women Under 65 Kg
Andjela Kijanovic (Serbia)
Melina Zografou (Greece)
Hilal Burcu Yildiz (Turkiye)
Irem Sena Kocal (Turkiye)
Aleksandra Witkowska (Poland)
Donika Zhelyazkova (Bulgaria)
Martina Hadjiiska (Bulgaria)
Lyubomira Nikolova (Bulgaria)
Mariela Lyubenova (Bulgaria)
Aina Bolat (Kazakhstan)
Marina Kameneva (Belarus)
Women Over 65 Kg
Anastasiia Pak (Russia)
Adriana Bazyliuk (Belarus)
Aleksandra Karpuk (Poland)
Joanna Bąk (Poland)
Alemgul Sabyrkhan (Kazakhstan)
Anastasiia Nesterenko (Ukraine)
Karina Kiseleva (Russia)
Mariya Chepilova (Bulgaria)
Men Under 60 Kg
Ivan Georgiev (Bulgaria)
Sabuhi Safarov (Azerbaijan)
Niyamaddin Aliyev (Azerbaijan)
Andrei Simonenkov (Russia)
Aleksei Zolotarev (Russia)
Kirill Grigorev (Russia)
Siarhei Kandratovich (Belarus)
Rudi Kamalyan (Armenia)
Paweł Siwiec (Poland)
Fahri Uysal (Turkiye)
Temirlan Zhanibek (Kazakhstan)
Yerbolat Kaparov (Kazakhstan)
Ryszhan Bessekenov (Kazakhstan)
Rustam Kuantyrov (Kazakhstan)
Anarbek Koishman (Kazakhstan)
Akmagambet Akylbek (Kazakhstan)
Men Under 65 Kg
Stiliyan Petkov (Bulgaria)
Mihail Parkov (Bulgaria)
Anton Zavadenka (Belarus)
Yury Matsveyeu (Belarus)
Mustafa Mert Şahintürk (Turkiye)
Metehan Bayrakci (Turkiye)
Kyrylo Kryvyi (Ukraine)
Maksim Voitov (Russia)
Seraly Abilkassym (Kazakhstan)
Amanat Yedilbayev (Kazakhstan)
David Avetisyan (Armenia)
Vlad Vardayan (Armenia)
Men Under 70 Kg
Stoyan Ilchev (Bulgaria)
Ivaylo Marinov (Bulgaria)
Atanas Todorov (Bulgaria)
Andrii Zhovnirskyi (Ukraine)
Yurii Rusin (Ukraine)
Mahdi Golverdi (Iran)
Amirhossein Bahrami (Iran)
Albert Mnatsakanyan (Armenia)
Zalán Karczub (Hungary)
Samet Cardakci (Turkiye)
Alican Bay (Turkiye)
Alisher Karmenov (Kazakhstan)
Omirzhan Sissembayev (Kazakhstan)
Omirzak Bek (Kazakhstan)
Rustam Vaseev (Russia)
Alexey Simonov (Russia)
Evgenii Kurkin (Russia)
Cholibjon Muhamadiev (Russia)
Dzianis Dydaliou (Belarus)
Rok Oslakovič (Slovenia)
Men Under 75 Kg
Nikola Kyuchukov (Bulgaria)
Kristiyan Stankov (Bulgaria)
Kristean Dobrev (Bulgaria)
Yani Krastev (Bulgaria)
Veselin Buzin (Bulgaria)
Sajjad Hasani (Iran)
Rahim Kamali (Iran)
Dejan Simić (Bosnia And Herzegovina)
Tamás Rétfalvi (Hungary)
Edik Babayan (Armenia)
Emil Khazaryam (Armenia)
Szymon Krawczyk (Poland)
Vladyslav Inodin (Ukraine)
Volodymyr Serheiev (Ukraine)
Nulykhan Sadvokassov (Kazakhstan)
Mansur Bezkat (Kazakhstan)
Aliaksei Korachkin (Belarus)
Fevzikan Kutlu (Turkiye)
Furkan Ataseven (Turkiye)
Men Under 80 Kg
Vilin Lekov (Bulgaria)
Luchezar Palachorov (Bulgaria)
Ruslan Velychko (Ukraine)
Alexandr Tronyagin (Kazakhstan)
Kadircan Karabey (Turkiye)
Berkay Kargi (Turkiye)
Mertcan Ozcelik (Turkiye)
Yasin Yilmaz Yildirim (Turkiye)
Aleksandr Sorokopudov (Russia)
Vladislav Chepaikin (Russia)
Karen Akopyan (Russia)
Ferry Wortman (Netherlands)
Marko Ristić (Sloveinia)
Men Under 85 Kg
Murat Efe (Turkiye)
Dawid Ślęczka (Poland)
Farjallah Sami (Tunisia)
Denis Belih (Ukraine)
Hayk Shahnazaryan (Armenia)
Men Over 85 Kg
Dmitrii Solovev (Russia)
Ivan Medvedev (Russia)
Alexander Grachev (Russia)
Daniil Ermakov (Russia)
Mikhailo Shabatyn (Ukraine)
Nikita Garas (Kazakhstan)
Ehsan Pirbabi (Iran)
139 fighters – 47 women and 92 men – will participate in 12 categories from Azerbaijan, Armenia, Belarus, Bosnia and Herzegovina, Bulgaria, Greece, Hungary, Iran, Kazakhstan, Netherlands, Poland, Russia, Serbia, Slovenia, Sweden, Tunisia, Turkiye, Ukraine.
Good luck to all! Osu!
---
UPDATE (June 14)

: KWUCAMP and VARNA CUP provisions
---
#KWUCAMP 2018 all news HERE
Downloads camp's schedules:  Schedule – English  /  Расписание – Russian