Shihan Nathan Ligo sharethe news on his Facebook profile:
New black belts at Ligo Dojo. Several of these students practiced three years for their black belt. But another several of them practiced four or five years and one of them even waited eight years of training for his black belt. We are proud of the fact that we don't give black belts to students who don't deserve them. And this class definitely deserves their belts.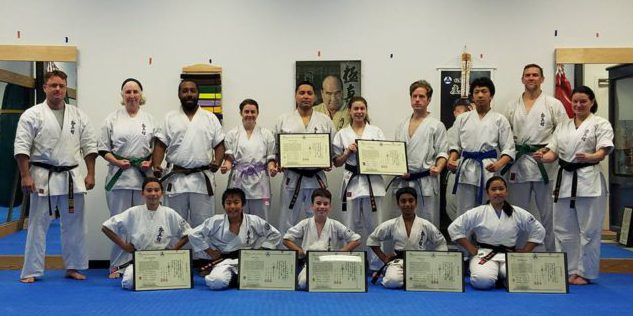 Congratulations! Osu!
More picturese: