The 6th Uruguay Summer Camp
was held in Salinas Montevideo from the 10th-12th March under the instruction of Shihan David Pickthall.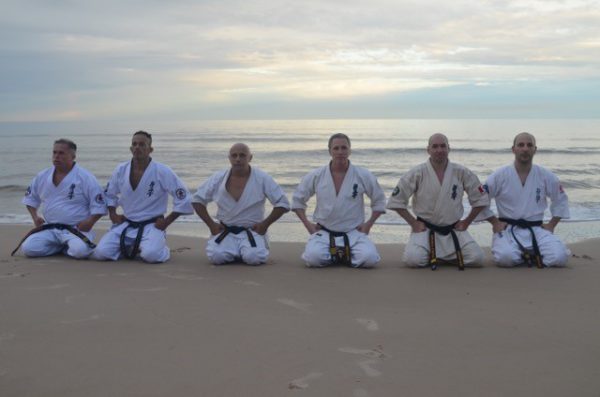 Participants from all the Uruguayan dojos attended along with the Country Representatives of Brazil Jeovaldo Barreto and Chile German Caru.
Also in attendance was the VP of IFK Canada Jonathan Hemond and Planning committee member Pascal Hemond. Several students from these countries participated and it was good to see former Brazilian Champion and participant from the 5th World Tournament Shihan Luiz Feitoza train in the seminar. Its been 26 years since Shihan Pickthall and Feitoza fought in Japan together and the Brazilian fighters are certainly fortunate to have Shihan Luiz prepare them for our upcoming World Tournament in Romania.
The camp featured sessions in all aspects of the IFK and finished with a dan test for the Chile participants.
Thanks must go to Sensei German Carballo for organising such a good camp with his team of Noelia Carballo, Rocio Gonzalez, Santiago Mosco and Claudia Lopez.