Ukrainian kickboxing star Artur Kyshenko trained two Bulgarian fighters for their fights at SENSHI 5. Hristiyan Korunchev and Bogdan Shumarov are part of the professional fight night on February 22 at Varna's Palace of Culture and Sports.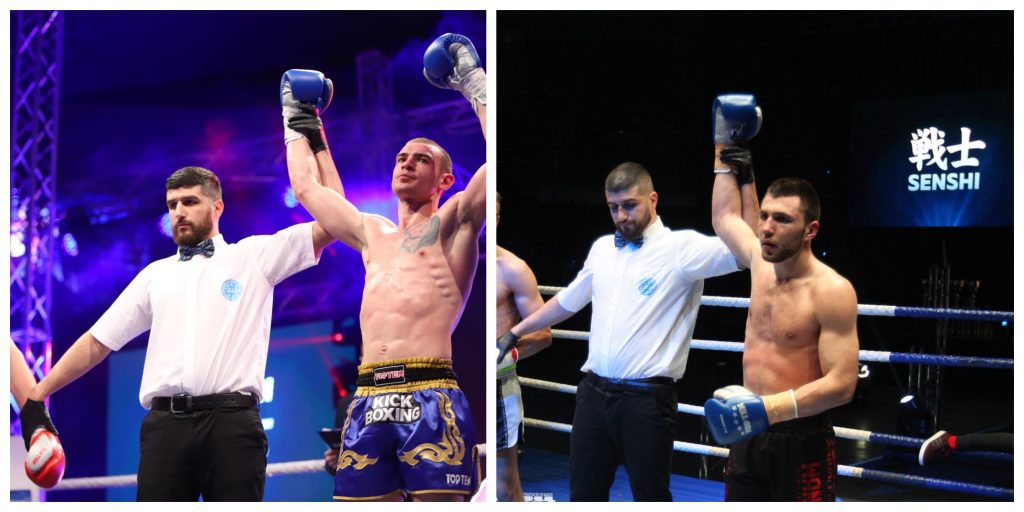 The two fighters returned this week from Barcelona, ​​where they trained for 12 days in Kyshenko's gym. The Ukrainian is a multiple World and European champion for Muay Thai on the amateur level, honored master of sports in his country, and has two notable victories on the professional level – he is a world champion in Kunlun Fight at 80 kg in 2015 and a finalist of the MAX 2008 at K-1.
Also, four-time world champion Artur Kyshenko is one of the few fighters to boast a victory over Thai's Yodsanklai Fairtex, called "The Boxing Computer". His victory was at the Rumble of the Kings tournament in 2011.
The two-week camp for Korunchev and Shumarov included two training sessions per day. The morning session on the beach, and afternoon one in the gym – sparring.
"I liked it a lot because the sessions were different," Korunchev admitted to Boec.COM. He will continue his training in his team "Armeec" with Mario Kirilov for his second participation at SENSHI. Korunchev, two-time world Muay Thai champion and WAKO Pro Intercontinental (78.1 kg) at SENSHI 2.
Arthur, 33, is known as a fighter with excellent hand skills.
"I'm personally pleased. The workouts were diverse. We exchanged experience. The attitude was really nice, we were given serious attention. I took some valuable advice from Kyshenko not only about the fights themselves but also about the preparation, diet, etc.", added Shumarov. The 23-year-fighter of "Boil" Varna has already made two SENSHI appearances, both of them ended with stunning victories. The first was against Ivan Timkov from Ukraine, and the second one was against Ilyas Boukayoua, who is a graduate of the living legend Peter Aеrts.
He has a European belt for professionals – the WAKO Pro K-1 style, at up to 71.8 kg category.
Source: boec.com