On October 6, 2018, the International
Cup of President of the City of Sieradz in Karate Kyokushin took place.
The organizer was the Sieradzki Kyokushinkai Karate Club together with the City Council of Sieradz . The Tournament featured 280 players from over 30 clubs and Germany, the Czech Republic and Russia.
The celebrations were opened by the President of Sieradz, Paweł Osiewała, together with Shihan Andrzej Drewniak 9 DAN (KWF GS) and Mr. Mirosław Antoni Owczarek, the main guests were also the Vice-President Rafał Matysiak and the Director of the 2nd High School, Urszula Świniarska.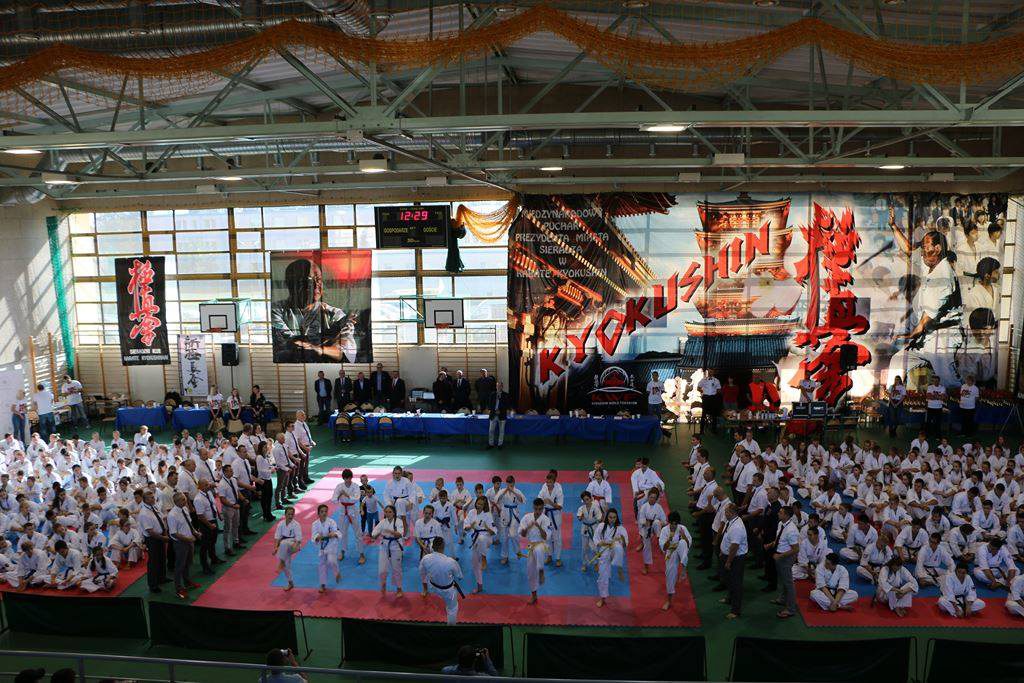 During the opening of the shihan, Andrzej Drewniak handed over a letter from the President of the European Kyokushin Organization to the hands of Robert Wajgelt , confirming the possibility to conduct the Kyokushin Karate European Championships in Sieradz in 2020.
After the official opening, there was a short demonstration of children training in the Karate Kyokushinkai Club led by sensei Szymon Kołodziejczyk.