The 2nd Kyokushin Karate KWF World Championship
is going to held on November 3-4, 2018 in Astana, Republic of Kazakhstan.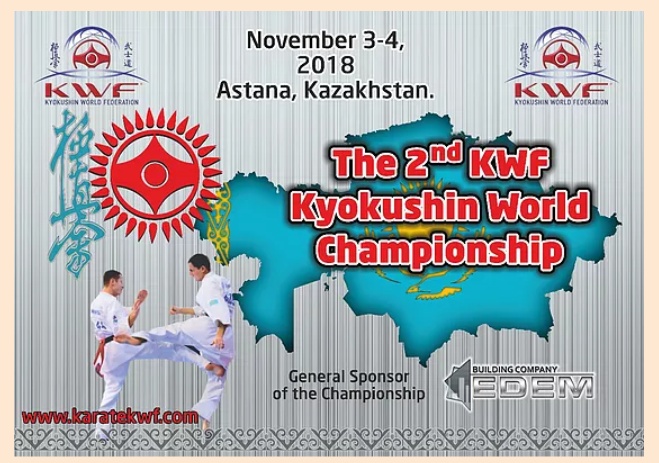 According to the preliminary data, more than thirty countries confirmed their participation in the Championship. Among the participants there are numerous champions and prize-winners of World Championships.
The organizers of the tournament are Karate Kyokushin KWF Federation of the Republic of Kazakhstan and the Committee for Sports and Physical Education of the Ministry of Culture and Sports of the Republic of Kazakhstan.