One of the most anticipated tournaments in Siberia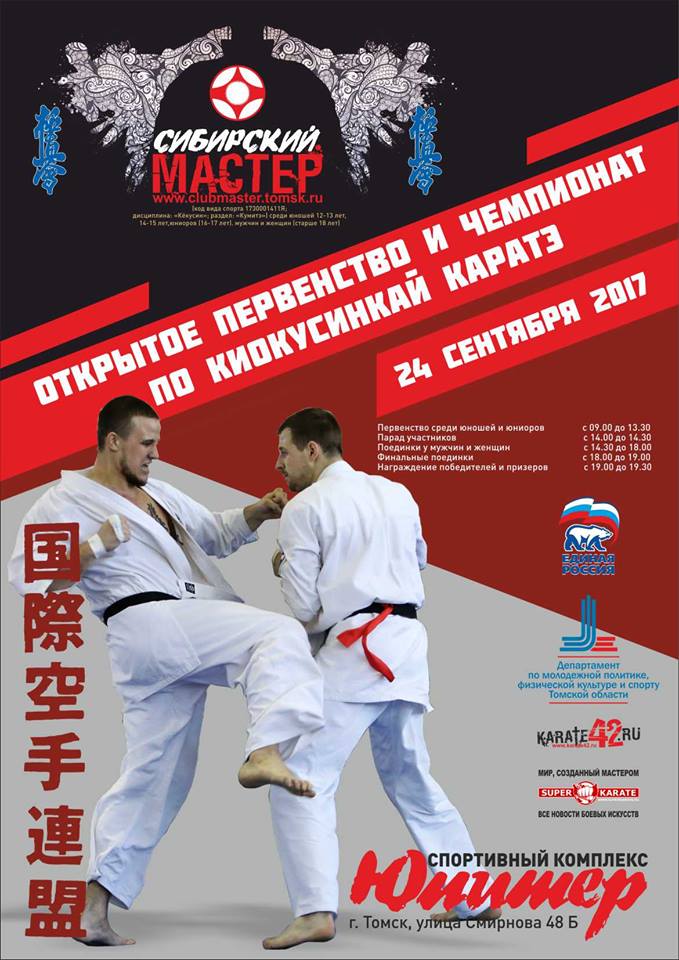 Siberian Master 2017 will be held on September 24, Tomsk, Russia. More than 500 karatekas from Russia and Kazakhstan will take part in the competition. Traditionally, organizers prepare a good prize money for the winners.
All are invited to attend, regardless of their international organizations. Fighting will be by the rules of IFK Kyokushin.