The elite fight night will take place on 27-th of February at 18:00 EET. Fight fans are going to witness 11 fights under the KWU SENSHI, KWU Full Contact, and K-1 rules. Fighters from 12 different countries will take part in the event – France, Germany, Moldova, Serbia, Belarus, Portugal, Netherlands, Slovenia, Bosnia and Herzegovina, Russia, and Bulgaria. Five of the fights will have a WAKO PRO title at stake.
Fite.tv Official Free Replay
Among the special guests and referees at SENSHI 7 once again the K-1 legends Peter Aerts and Semmy Schilt will shine. The Dutch kickboxing masters are also professional instructors at the KWU International Professional League events. Special guests will also be the chairman of the Bulgarian National Combat Sports Association Shihan Ivo Kamenov, the General Secretary of KWU Shihan Alexandr Pichkunov, and the CEO of Russian Martial Arts Union and President of the International All-Style Karate Federation Shihan Ramil Gabbassov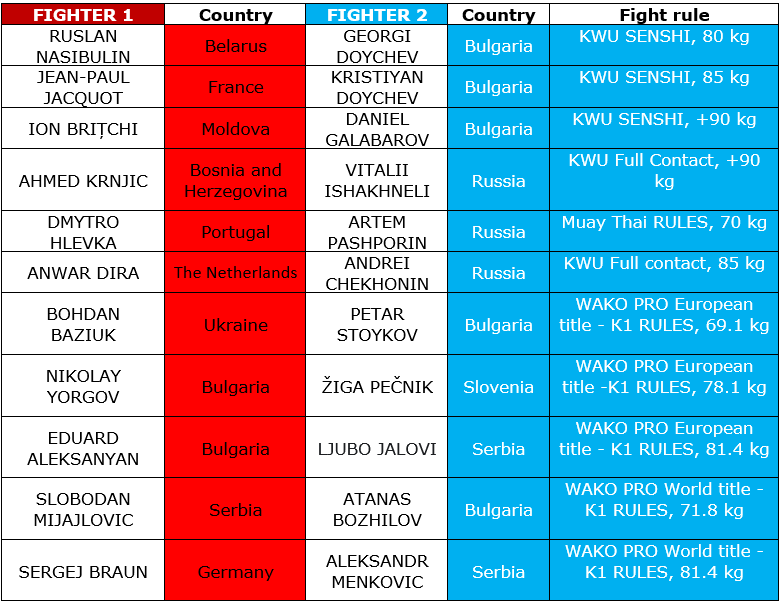 SENSHI 7 is being conducted with the assistance of the Kyokushin World Union (KWU), the World Association of Kickboxing Organisations (WAKO PRO), Armeec Insurance JSC, MAX Sport, Bulgaria AIR, and BMW-M car.
Media partners: kwunion.com, Boec.BG and Boec.com, Bulgaria ON AIR, FITE.TV, Gol.bg, TopSport.bg, Russian Union of Martial Arts and Kyokushinkarate.News