25 – 26 January 2019 in the Sports Hall of Fighting YMCA Krakow
took place with over 120 heads of centers, instructors and players Seminar combined with New Year's training. Trainings led by sensei Aleksandr Pichkunov 4 dan – medalist of Kyokushin World Championships, who fought and trained in Tokyo for several years in K-1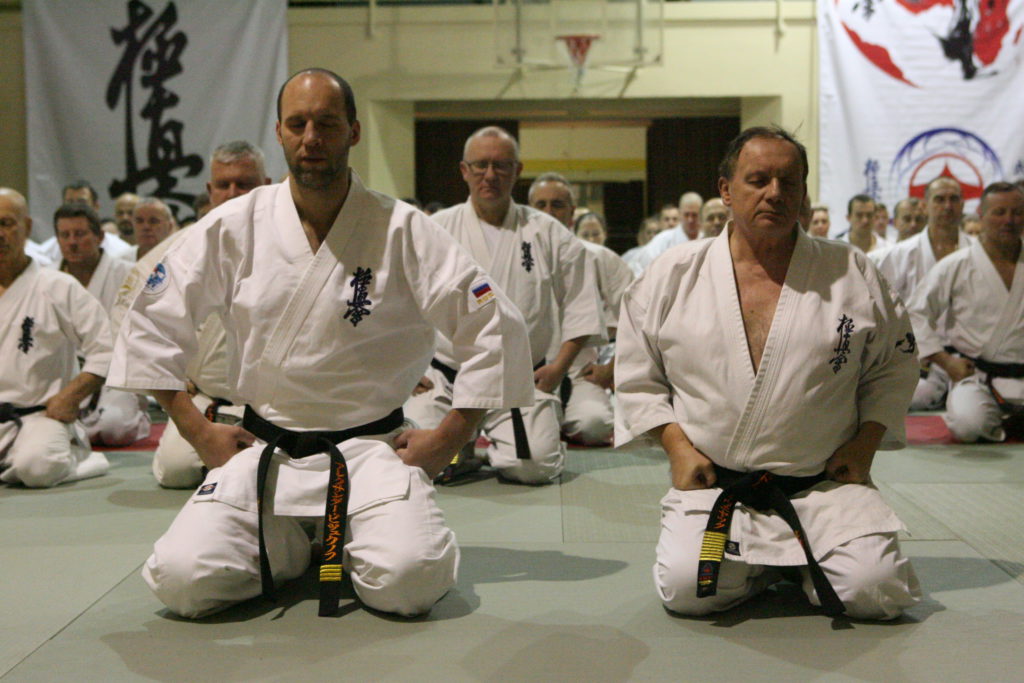 Also participated coaches and players from Russia, Ukraine, Germany, the Czech Republic and Romania, including Shihan Sergey Soldatow and sensei Janus Konieczko. In addition, there were: shihan Robert Kopciowski, shihan Robert Wajgelt, shihan Witold Stolarczyk, shihan Zdzislaw Niedzwiedz, shihan Janusz Piórkowski and shihan Bogdan Swiatkowski.
The subject of the seminar were techniques and combinations for fighting. Sensei Pichkunov showed many specialized exercises used in professional boxing and K-1, which resulted in a lot of interest and many questions.
The first training took place on January 25 at 18.30 – 20.30. The second special New Year training took place on January 26 from 11.00-13.00. From 15.00 to 16.00 took place Narada with the participation of 53 managers of the centers where organization of preparations for the next international events was held, such as the Tokyo Grand Prix on March 24, the Chicago Championships June, the European Championships in Porto, Portugal on October 18-19. The third training took place between 4:00 PM and 6:00 PM, followed by a photo session. The organizer of the Seminar was the Polish Kyokushinkai Organization, whose leader is shihan Andre Drewniak.
More pictures: