10–13 January 2017 near Yekaterinburg there was held Russian Winter Camp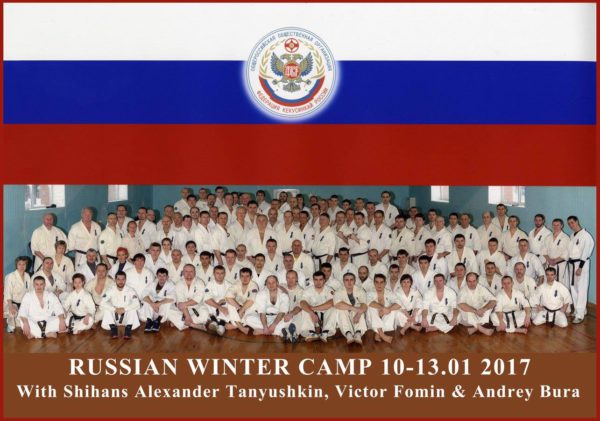 Camp was with Shihans Alexander Tanyushkin, Victor Fomin and Andrey Bura.
There were over 150 participants (mainly black belts) who learn to manage with different documents of Ministry of Sport (Shihans Andrey Bura and Andrey Khimichenko), had detailed training during 4 hours Kumite referee course (theory and practice with Shihan Andrey Bura) and 6 hours Kata referee course (specialized training, theory and practice with Shihan Alexander Tanyushkin and Victor Fomin) and enjoyed traditional night training session (with Shihan Andrey Bura). The Camp was completed with black belts' grading and Sayonara party.
[bctt tweet="The Camp was completed with black belts' grading and Sayonara party" username="kwunion"]