In this weekend will be very important for the strongest Kyokushin team – Team of Russia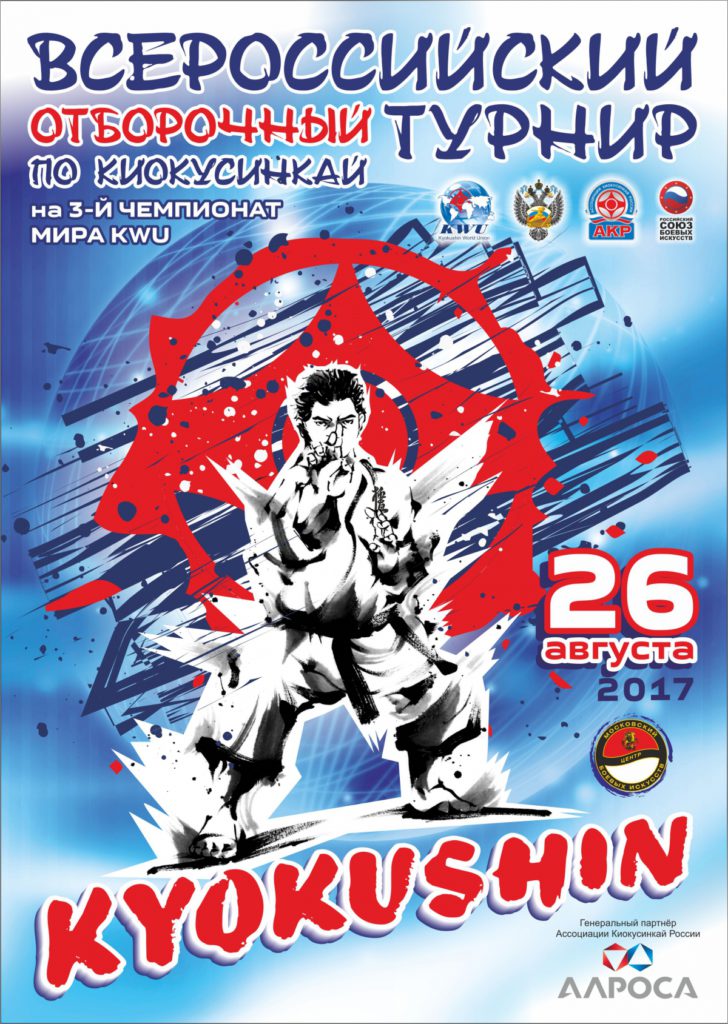 This Saturday, August 26th will be held All Russia qualifying championship for the 3rd KWU World championship among men and women in weight categories, which will be held on 9-10 December, Ekaterinburg, Russia.
Of course there will be online broadcasting of the All Russia qualifying competitions and we will publish the link soon. 
Meanwhile the whole world is interested in the names of pretends for the Russian National team, which took the 1st place in the last KWUCHAMP 2015.
Here are the applicants: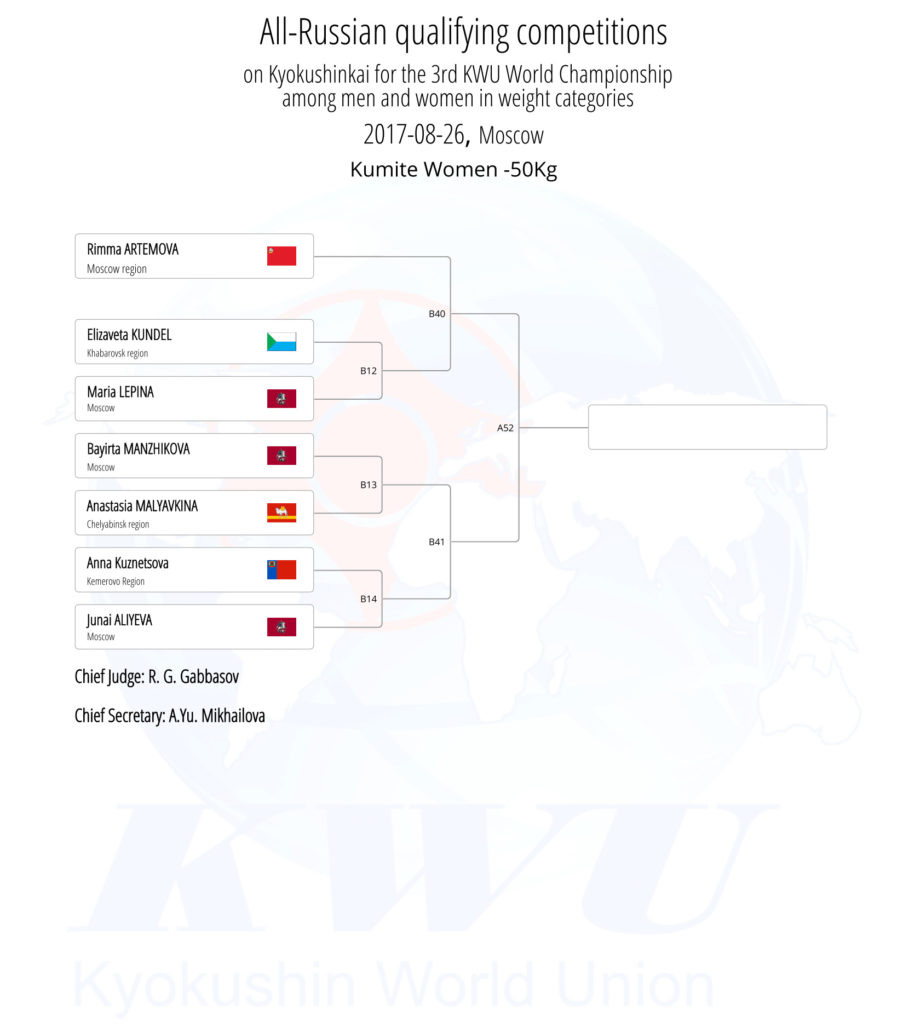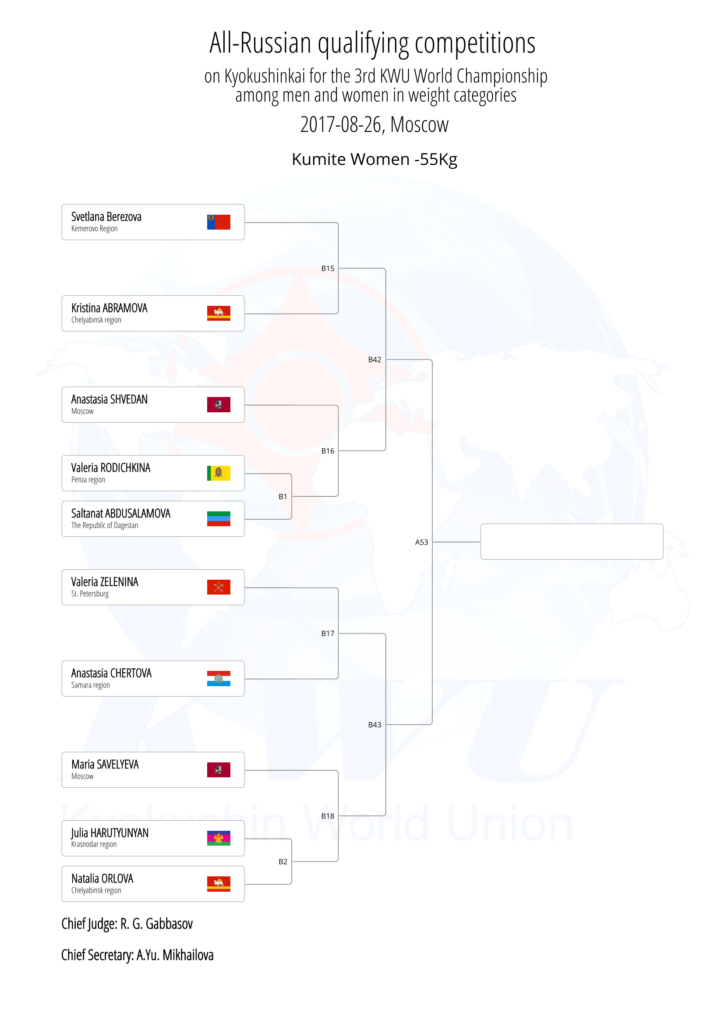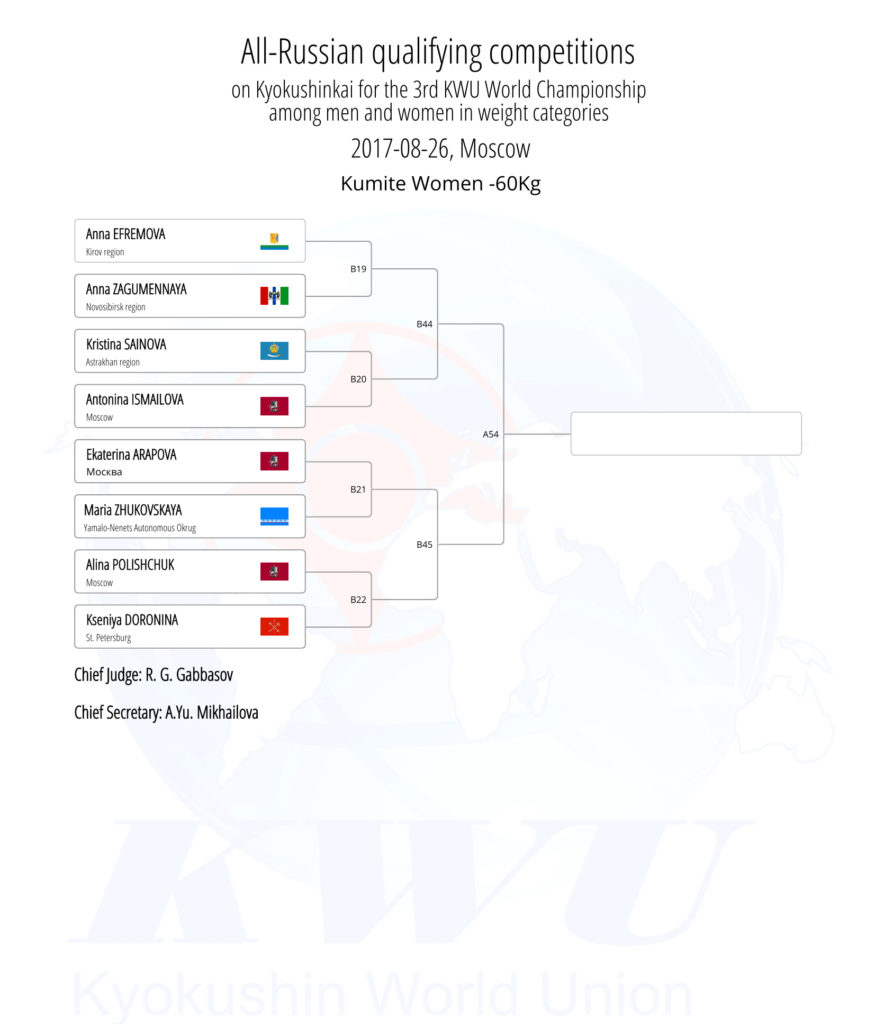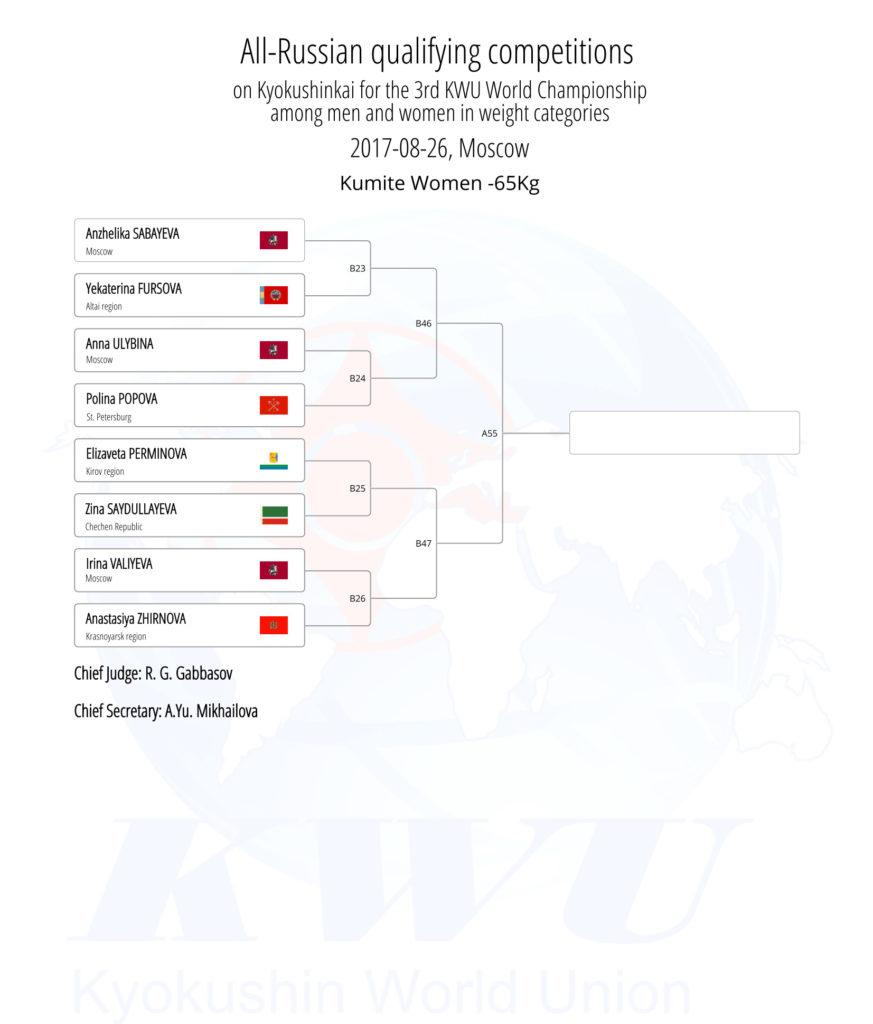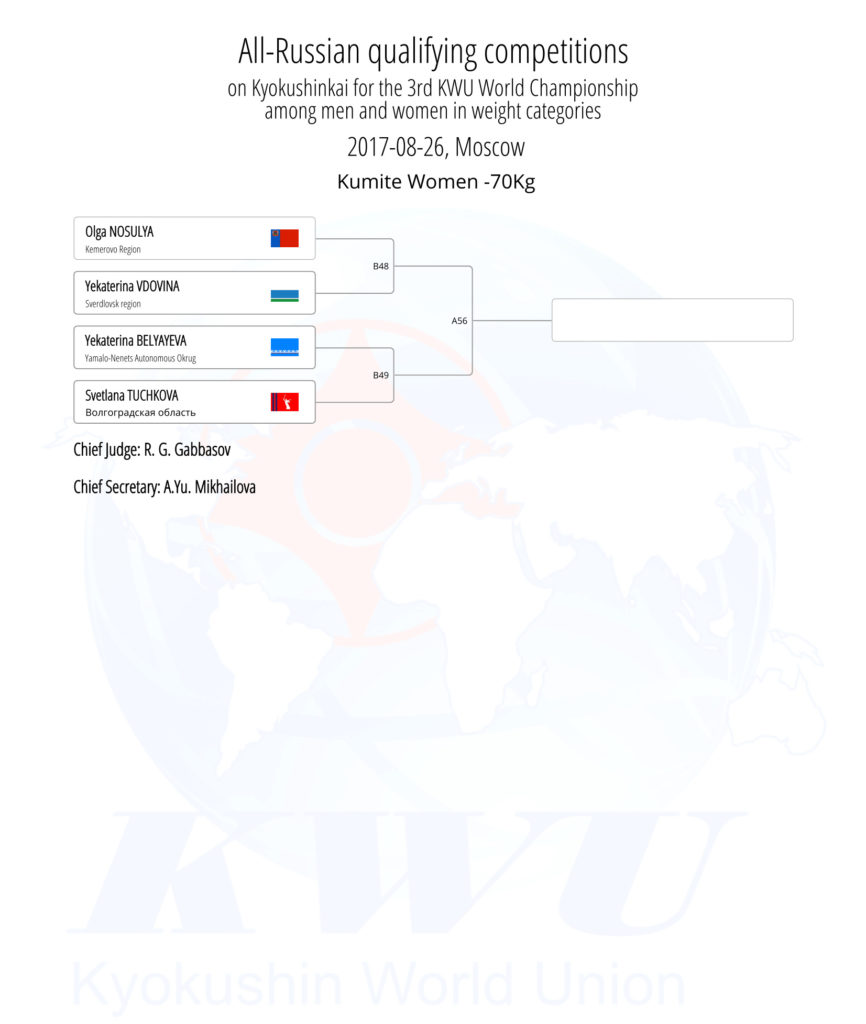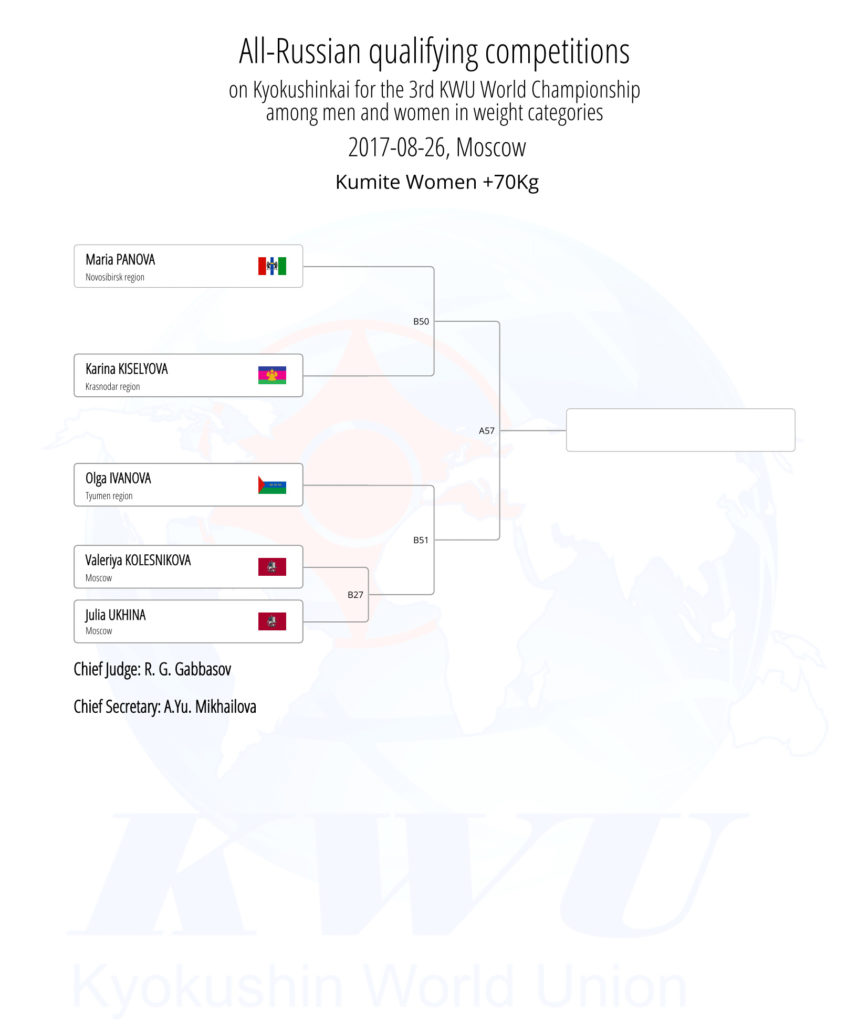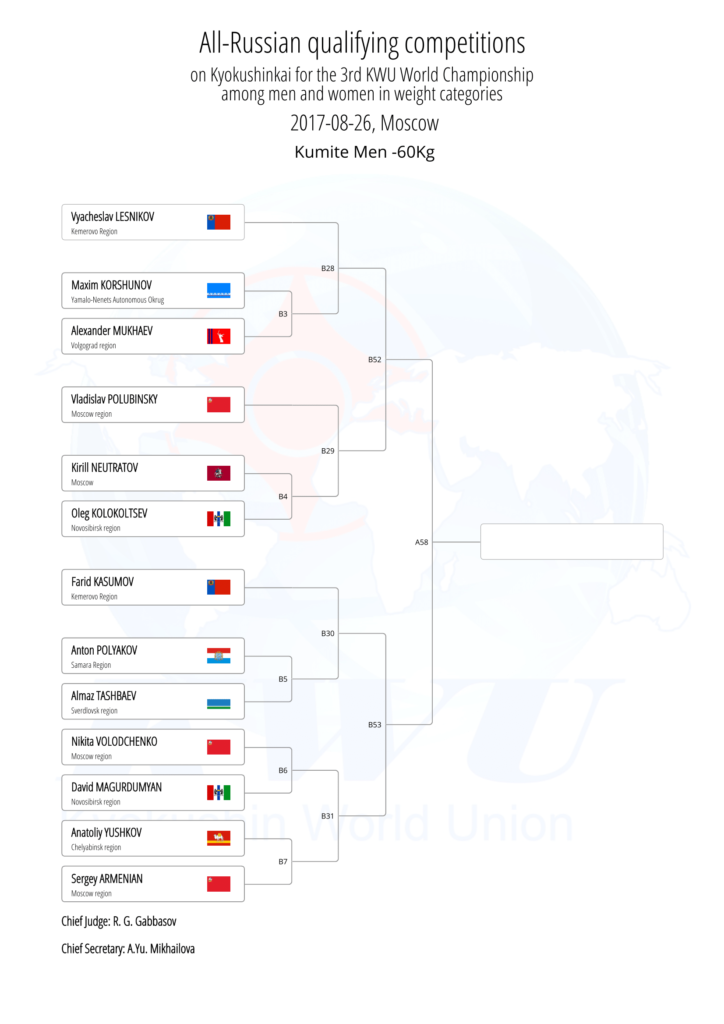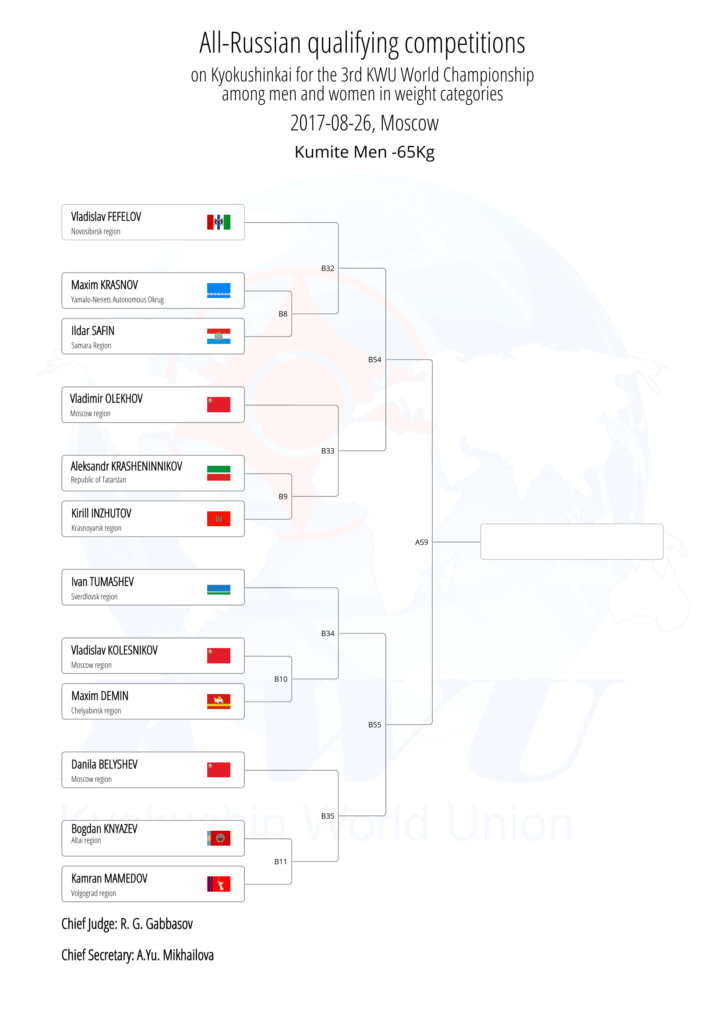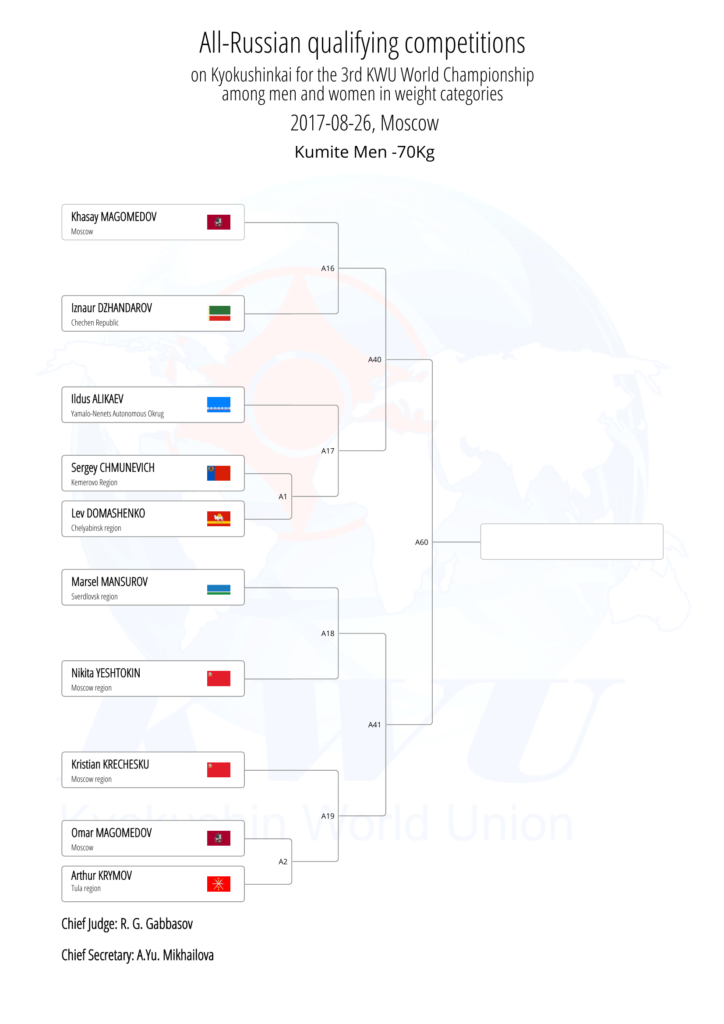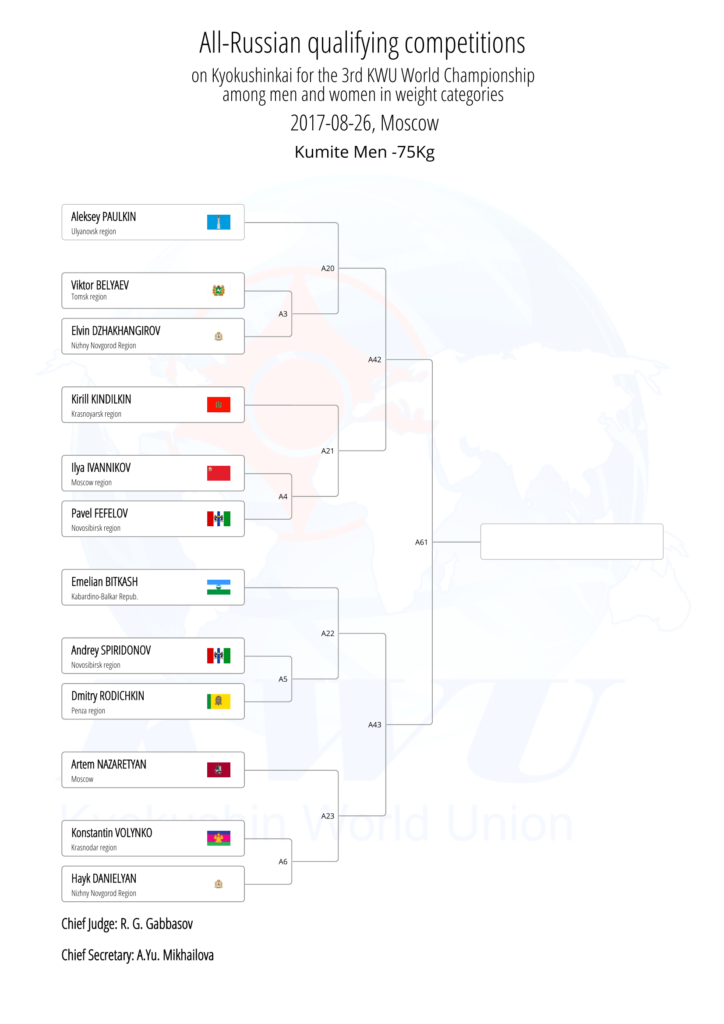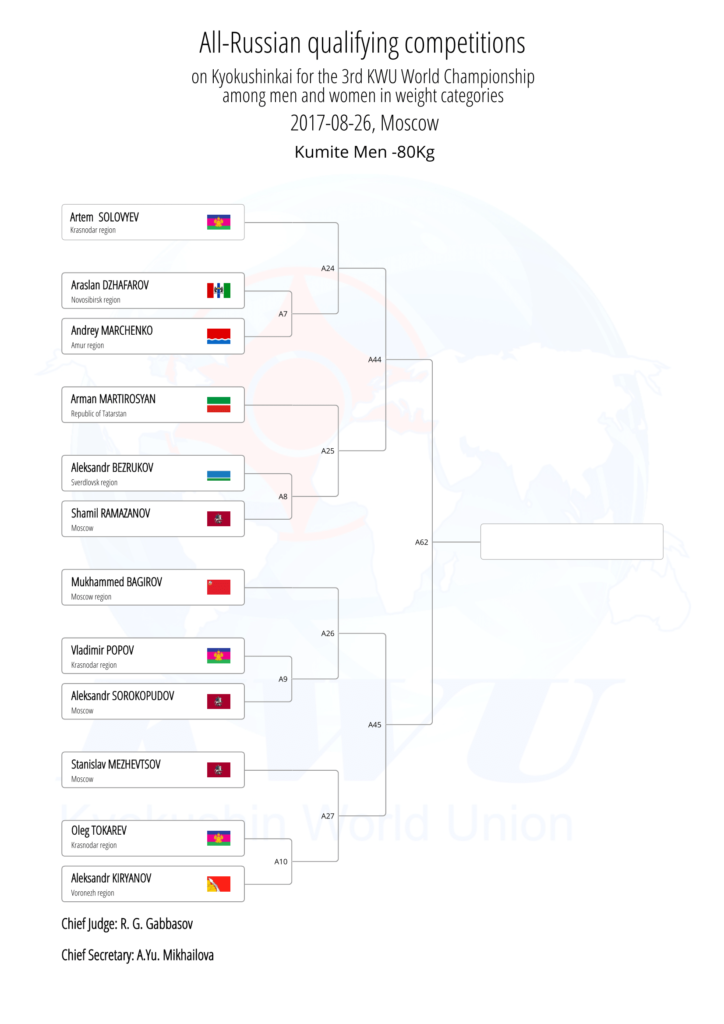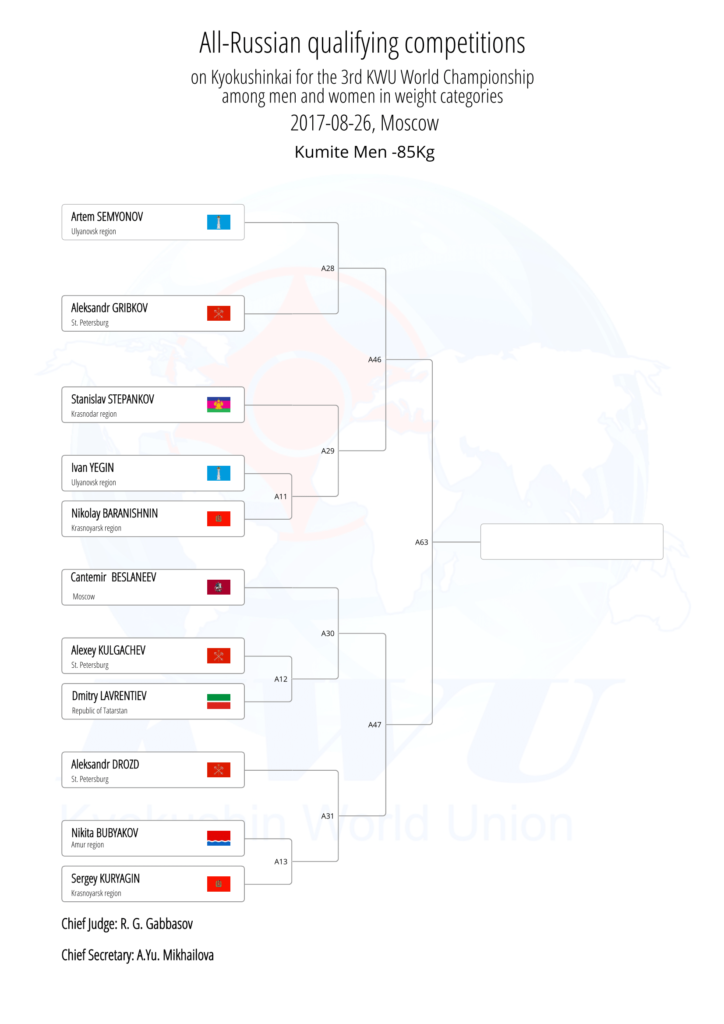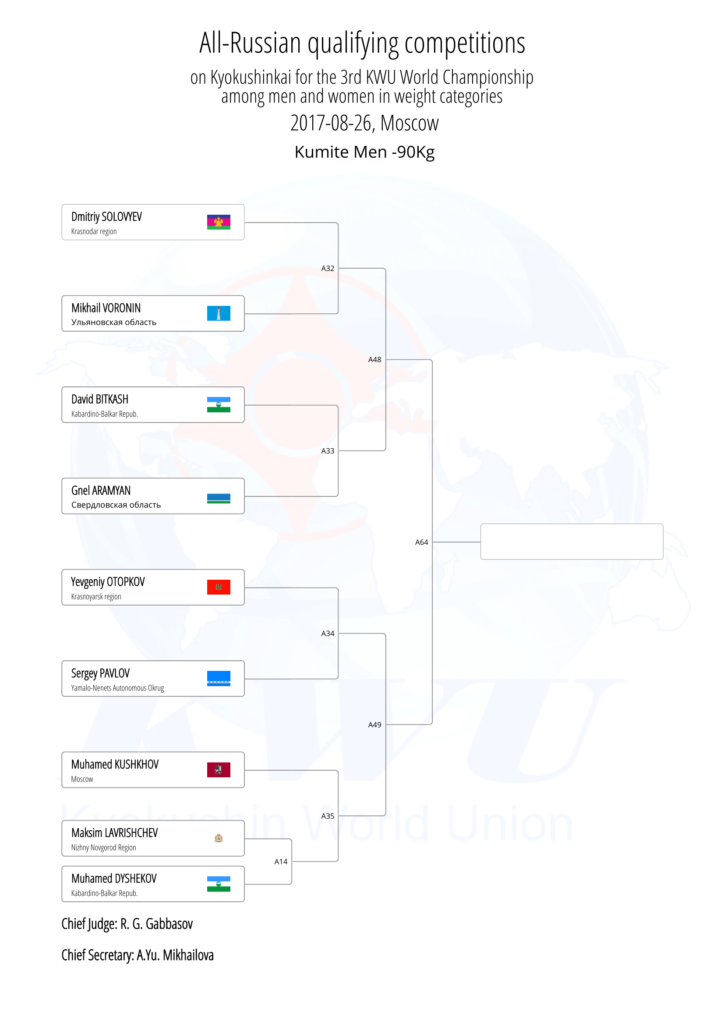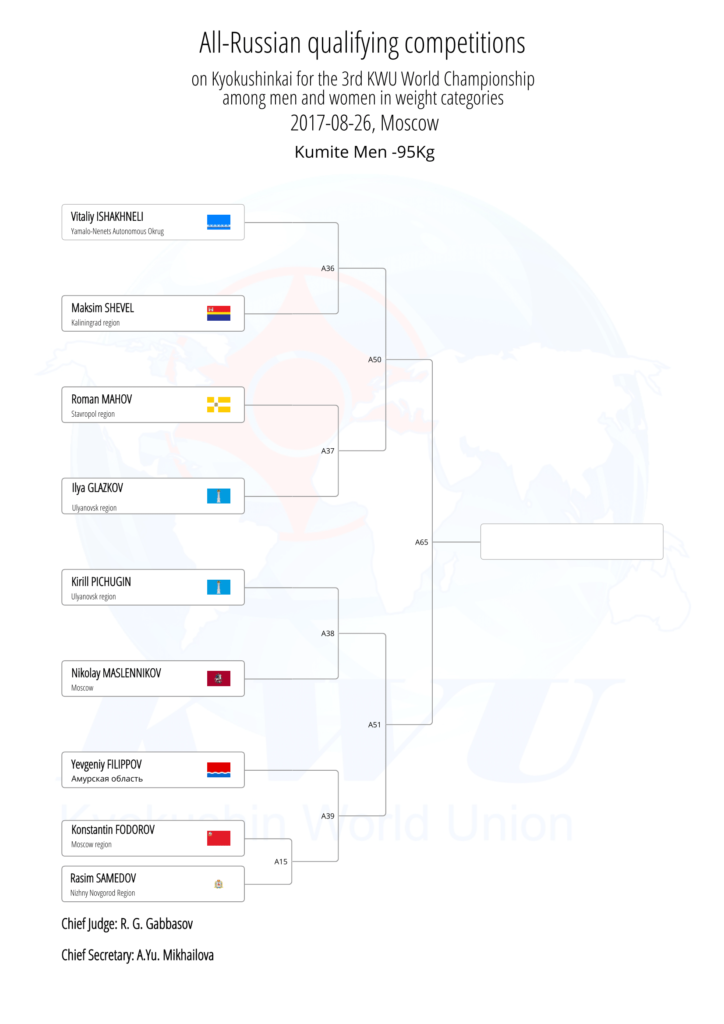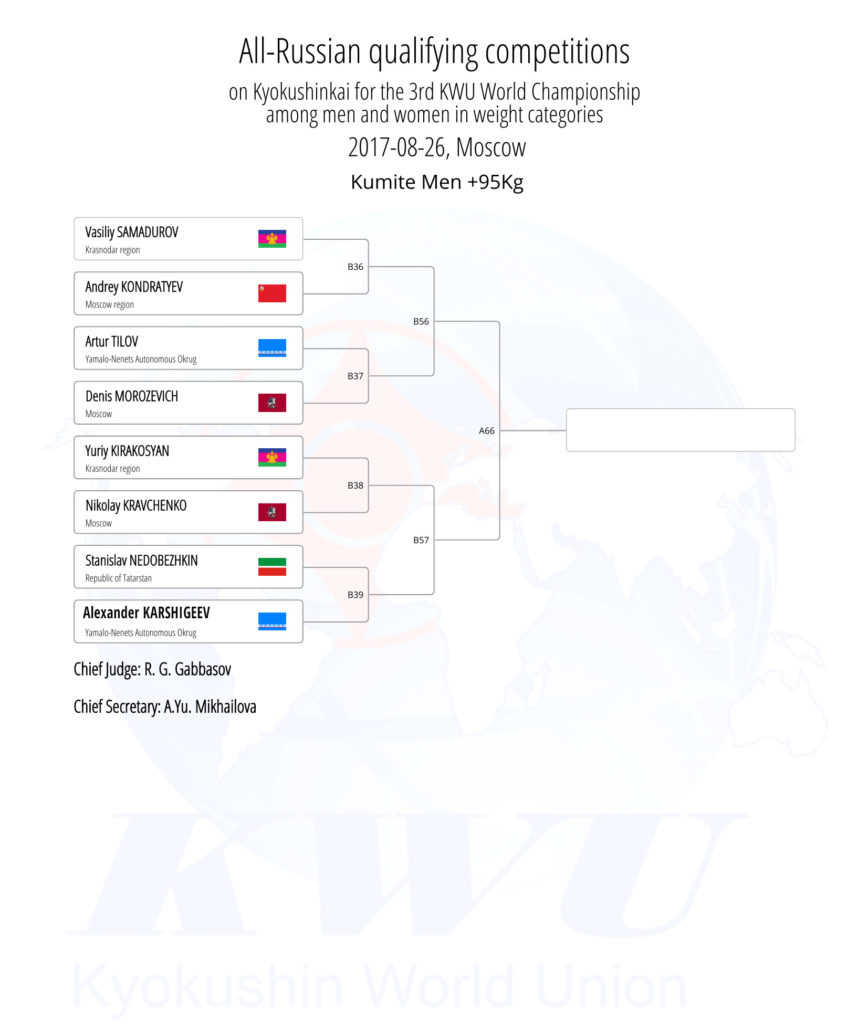 Here you can follow the fights:  kwu.kyokushin.eu 
DOWNLOADS:
---
Official website of the 3rd KWU World championship among men and women in weight categories: www.kwu2017.com
#KWUCHAMP #KWUCHAMP2017 #KWUNION 
Follow Kyokushin World Union – KWU Social networks: @KWUnion