On the 28th October 2017 in Kirov there was held Russia Kata Cup
main judge Shihan Victor Fomin, assistant judge Sempai Eugeny Yermolin
Kata Cup 2017 among adults and juniors. Parallel Kirov Championship was held at the same sport hall.
Men Winners of Russian Kata Cup:
1st place Sergey Shageev (Tomsk), 2nd place Andrey Khimichenko (Moscow), 3rd place Alexey Tataurov (Kirov).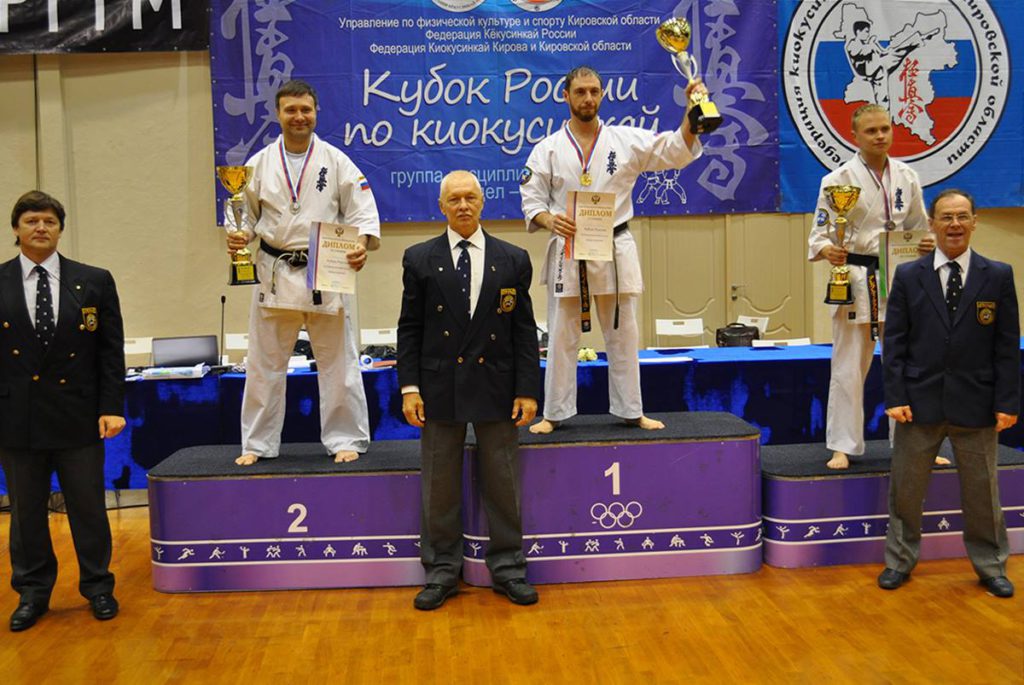 Women winners:
1st place Natalya Bogdanova (Kirov), 2nd place Eugenia Kuznetsova (Vladimir), 3rd place Svetlana Volkova (Moscow).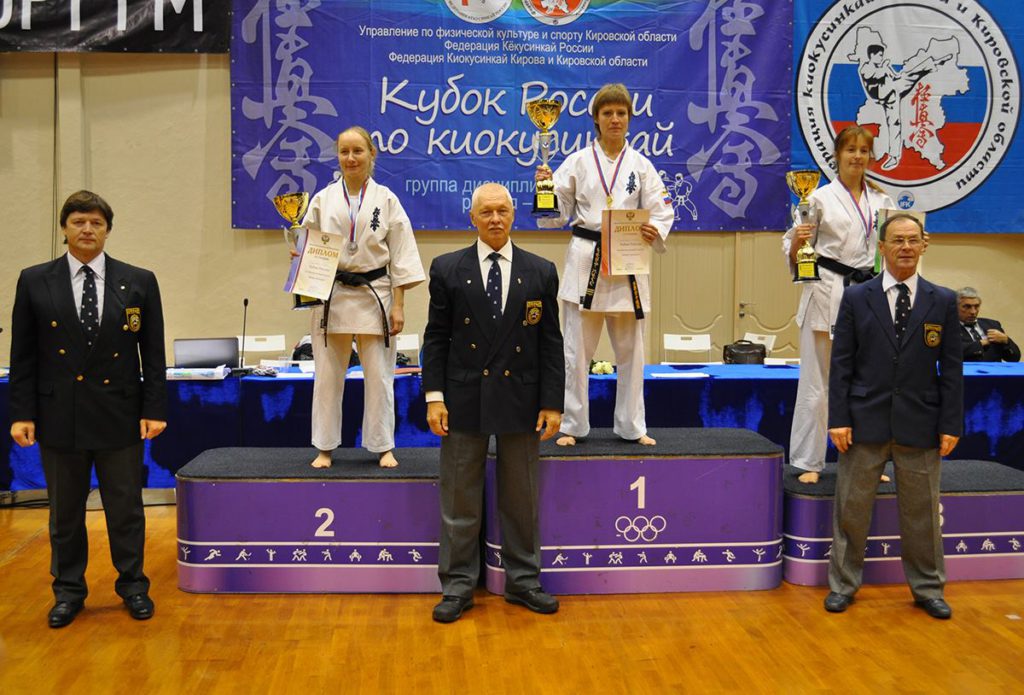 Traditionally there was also held Budo Festival with demonstration of katas with weapons (this time only IFK Kyokushin top katas with Bo, Knife and Tactical Reaper (Sickle).
Budo Festival winners:
1st place Konstantine Siranchiev (Moscow), 2nd place Alexey Gubanischev (Kirov), 3rd place Irina Belyaeva (Yekaterinburg).