Ring Wars has become one of the country's greatest sporting events. Every two years, many of the best fighters from Europe, Canada, South America and the United States go head-to-head in match play competition.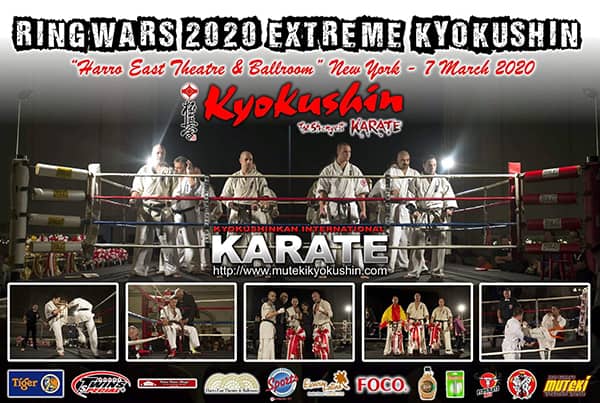 Drama, tension, incredible fights, camaraderie and sportsmanship are served in equal measure, captivating an audience there to watch elite Kyokushin competitors. It's an iconic event that transcends sport, yet remains true to the spirit of Kyokushin.
Our latest edition of Ring wars will take place on march 7th , 2020 at The Harro East Ballroom in Rochester New York. This will include amateur fights as well as Pro Kyokushin . The event will feature for the first time teen competition from 13-17 years of age at same venue.
Prize: the ProFight – $500 USD