Shihan Antonio Pereira, KWF official representative in Portugal and Brazil (Responsible for South America), at the invitation of KWF Réunion, visited Réunion Island (French department located in the Indian Ocean) for the second time from January 15 to 25, 2020.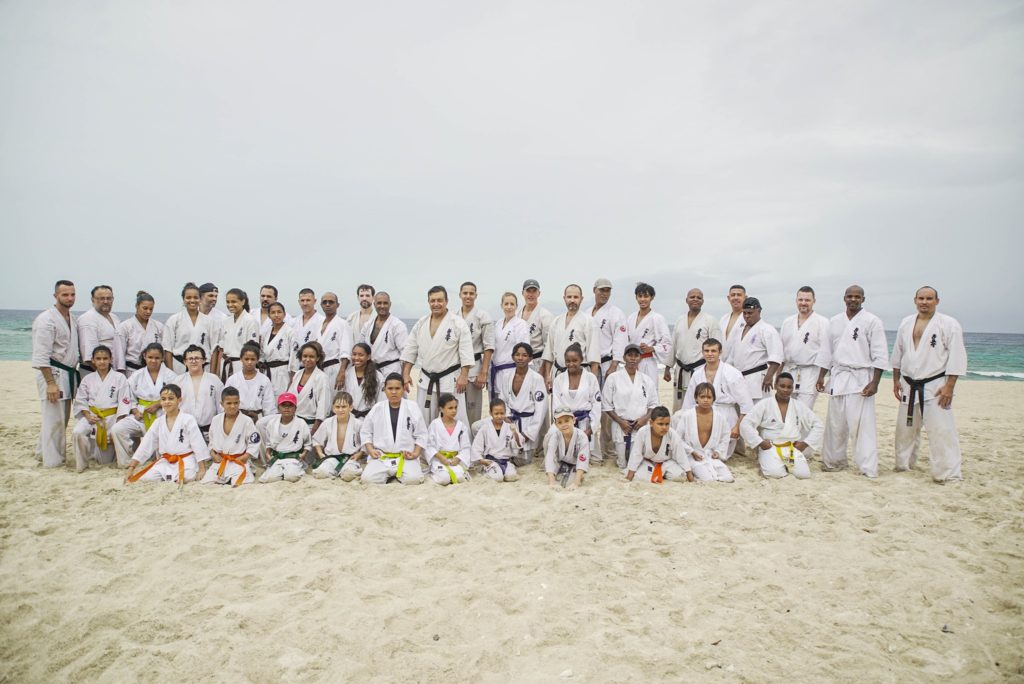 In the program of these 10 days of internship. The revision of the Technical Program (Syllabus), the technical bases, kata, and Kumite, for children or teenagers and adult classes. Special and already traditional training was led by Shihan Pereira on one of the most beautiful beaches on the island. A sharing moment that brought together other organizations like Shinkyokushin and WKB. A video was made during this event.
Also worth noting is the disclosure of the presence of Shihan in the prime time tv newspaper. A testing session was planned, but unfortunately, it had to be canceled. All members of KWF FRANCE REUNION appreciated Shihan Antonio Pereira's great experience, expertise, and the extreme kindness and we hope that he will return to our island soon.
Interview:
Movie:
Text by Sebastien Boulerand