Success will be the most appropriate word
to qualify what happened on Saturday, June 1, 2019 in the wonderful and welcoming city of Trofa the "OPEN KYOKUSHIN PORTUGAL 2019".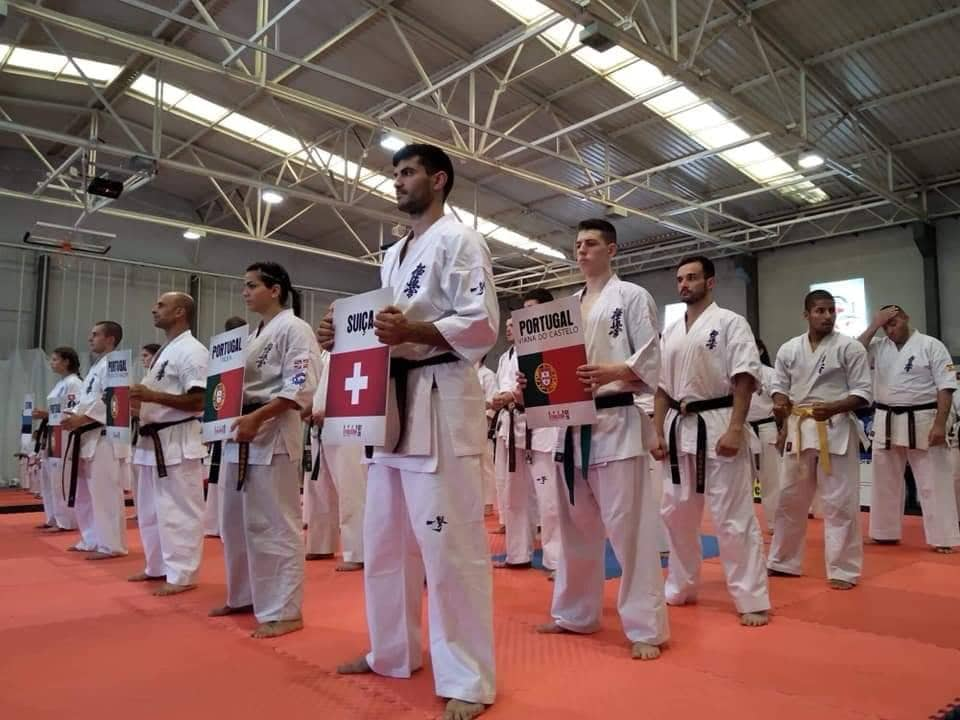 The AKP (Portugal Kyokushin Organization) and KWF (Kyokushin World Federation) in the person of its legitimate representative in Portugal Shihan Antonio Pereira and AKA (Kyokushin Association Ave), with the collaboration of the Trofa city put Portugal back on the world kyokushin map. The presence of the president of the world federation (KWF) shihan Antonio Pinero came to value, give another magnitude to the Open Kyokushin Portugal 2019.
This championship was the biggest kyokushin karate event held in Portugal in the last 20 years. The Last had been, as everyone should remember the 14th European Kyokushin Championships in Vila do Conde.
The 70 athletes present came from various European countries and Kyokushin karate organizations: Kyokushin kan, Shinkyokushin, International Federation of Karate, and KWF. Germany, Switzerland and Estonia, Spain had athletes from several cities. Vitória, Madrid, Valencia and Barcelona and their representatives (Alexa sensei Demanov, Alexey sensei Korikov, shihan Klaus Mink and shihan José Luis Lezcano) From Portugal: Lisbon, Porto, Vila do Conde, Povoa de Varzim, Trofa, Amarante, Viana do Castelo and their respective Sensei Luis Pinto, Humberto Évora, José Luis Silva, Jorge Ferreira, Ricardo Viana. The presence of all added the prestige, referees and athletes provided combat of the highest quality.
The multi-platform online broadcast on Kyokushin's channel in Portugal allowed viewers from around the world to watch the event live. Meeting scheduled for next year. Open Kyokushin Portugal 2020.