Today, the 15th of December in the capital of Japan, Tokyo
was held a working meeting on preparations for the 3rd Kyokushin World Championship of Kyokushin World Union (KWU).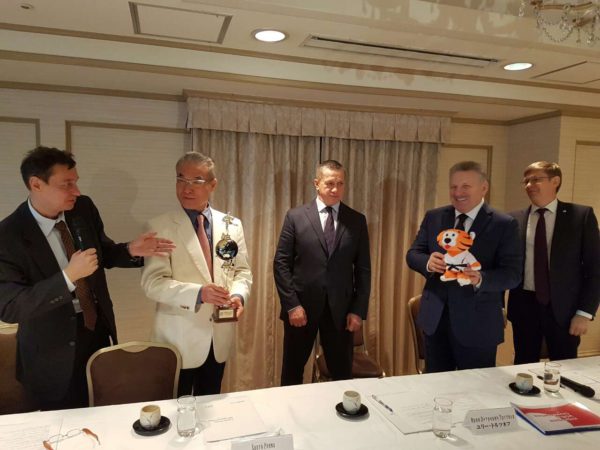 This meeting was attended by:
Kancho Hatsuo Royama (co-chairman of KWU), Shihan Yuri Trutnev (KWU co-chairman, co-chairman of the Russian Union of Martial Arts), Kenji Sugekawa (co-founder of KWU), Shihan Noriyuki Tanaka (national representative of KWF), Mikhail Slipenchuk (President of IFK 'Metropol'), Alexander Tibulevich (Vice President of KI), Vyacheslav Shport (Governor of Khabarovsk region), Sergey Suvorov (KWU Secretary General), Aleksandr Zeytz (producer of World Champioship-2017, General Director of 'Zeytz Project'), Takaaki Enami (KI Secretary), Akira Goda (producer of 'Value Enterprises'), Makoto Matsumoto (representative of 'Kinki Nippon Tourist Co, Ltd. (KNT)').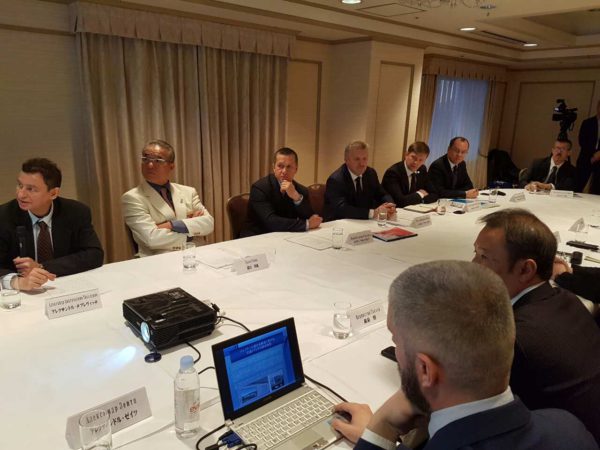 There were discussed the general issues of preparation and holding of the championship, the issues of transport logistics and accommodation for the athletes, judges and guests of the tournament. In addition, to the attention of the Organizing Committee members were presented: the project of the championship graphic design, the advertising concept of the tournament and the concept of the coverage in the media, including online media outlets.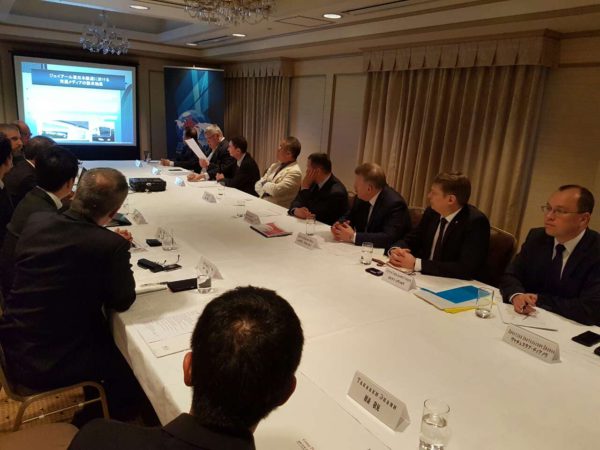 In the final part of the meeting, the Organizing Committee held a solemn transfer of the KWU Challenge Cup from the Governor of Khabarovsk Region to the KWU co-chairman, the president of KI, Kancho Hatsuo Royama (9th Dan).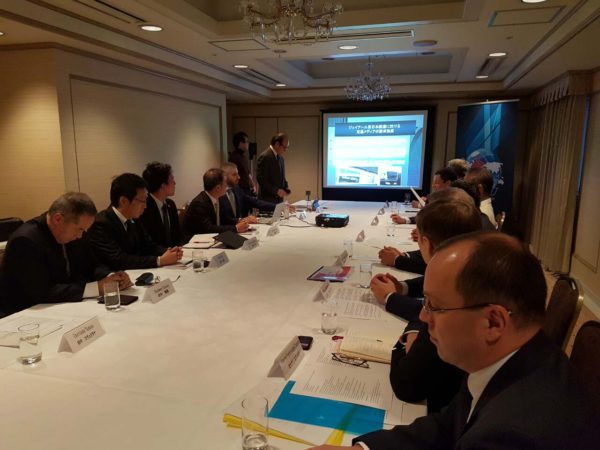 We remind you, that the 3rd KWU Kyokushin World Championship between men and women in 14 weight categories will be held on 25th -26th of November, 2017 in Tokyo, at the legendary arena of Tokyo Metropolitan Gymnasium ('Taiikukan').
We expect more than 300 participants from 60 countries to take part in our Championship. According to the rules of KWU, each country may submit only one participant in each weight category with the exception for the host country. Thus, Japan can declare a doubled team, having two participants in each of 14 categories. The Japanese representatives of WKO Shinkyokushin organization, which in 2015 concluded a friendly agreement with KWU, get the same opportunity.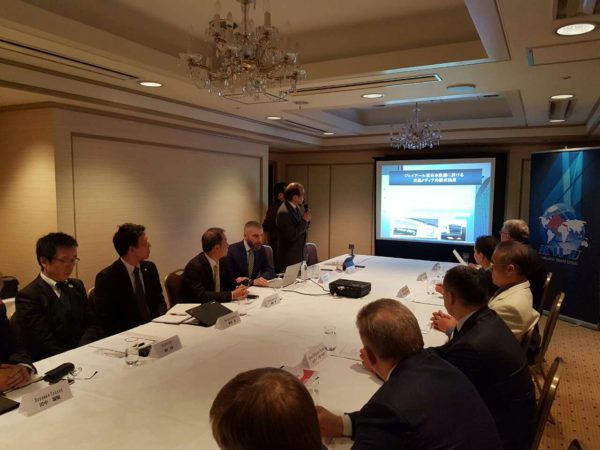 In the capacity of official hotel is chosen "Tokyo Dome Hotel", which is well-known in the circles of kyokushin fans all over the World.
According to the words of KWU General Secretary, Sergey Suvorov, the forthcoming Championship is going to gather more than 10 international organizations of Kyokushin Karate from the whole World and will become a new big step in the process of uniting of different kyokushin schools. The official motto of KWU is "Time to be united" and the motto of the forthcoming World Championship is "Time to be in Tokyo"!
The official start of preparations for the 3rd KWU Kyokushin World Championship is given!