Saturday 24th of February nine fighters from Norway participated in the Scottish Open.
The fighters were representing NKO – Shinkyokushin and NKKO – Kyokushin World Fedederation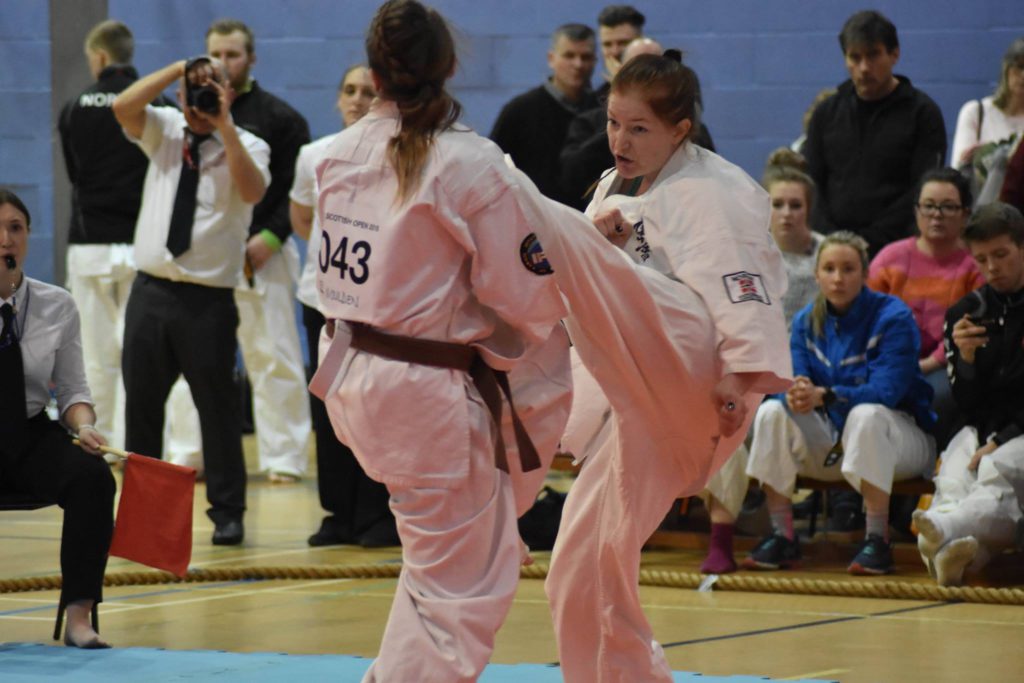 The Norwegian team preformed very well at the tournament and once again proved that Kyokushin in Norway are improving by working together.  
The close cooperation between the different organizations in Norway are giving us good results in both training and tournaments.
Shihan Iain Rodger and the IKKU has once again done a very good job in organizing the tournament, and always make us feel welcome.  The Scottish Open is a very good tournament for both novice and experienced fighters. We are very happy to have the possibility to meet our Kyokushin friends at this tournament.
Results from the Norwegian team:
Therese Wetland Østerbrød – Gold medal HW women.
Jeanette Johannessen – Silver medal LW women.
Rasmus Orstad – Bronce medal MW men.
Hans Kristian Havreberg – Gold medal LW men.
Ole Hermansen – Gold medal HW novice men.
Bjørn Eirik Orstad – Gold medal HW men.
Irene Jensen Skjelfjord – Bronce medal LW women.
Beathe Hegerland – 4th place LW women.
TIME TO BE UNITED!
(Pictures are taken by Stirling Kyokushin)
Sensei Geir Rune Tøge
President Norwegian Kyokushin Karate Organization
Country Representative KWF