From Wednesday 27th of June to Sunday the 1st of July
the Norwegian Kyokushin Karate Org (NKKO) hosted their annual summer camp.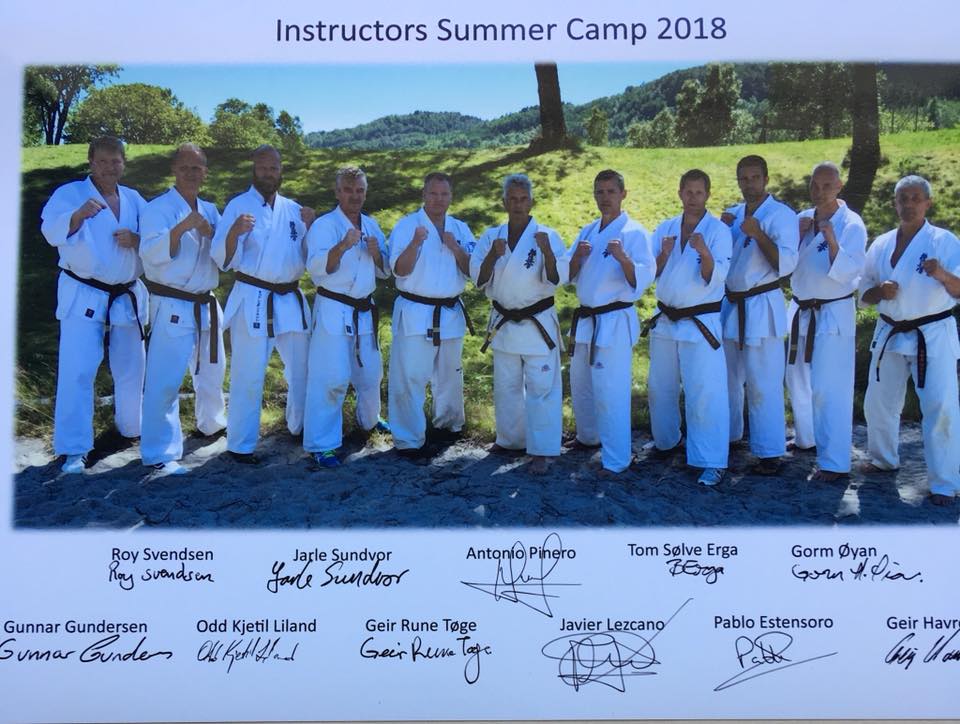 More than180 students joined the camp to train with world class instructors from Spain and Norway. We were very happy to meet and train with our friends from Shinkyokushin, Makotokai and several independent dojo´s.
This year we also had more than 60 black belts from all over Norway training together. Shihan Antonio Pinero 9th dan and President of KWF was the main instructor, together with Shihan Javier Lezkano, Shihan Geir Havreberg, Shihan Tom Soelve Erga and Sensei Pablo Estensoro.
We had different classes in basic, kata, fighting, self defense and special class for dan candidates. The camp motto was "Back To Basic" and our instructors focused on our Kyokushin roots.
The fighting team trained together with the national coach Sensei Odd Kjetil Liland and our guest instructor Sensei Pablo Estensoro. The kata team trained under the guidance of our national kata coach Sensei Roy Svendsen.
Sunday morning the NKKO grading committee together with Shihan Pinero held the dan exam for 12 candidates. It was a hard grading lasting for four hours with basic, kata, strength exercises and 20/30/40 rounds of kumite.
This year all our candidates passed their dan exam. This is proof of the excellent job done by our club leaders, instructors and the candidates themselves in preparing for the exam.
All the students fought hard and showed great Kyokushin spirit. Among the higher grades awarded Sensei Johnny Reiestad (former international fighter and former national fighting coach) and Sensei Roy Svendsen (national coach in kata and several times norwegian kata champion) was promoted to 4th dan, both showing excellent techniques and fighting spirit.
We are also proud to announce that Sensei Jarle Sundvor passed the exam for 5th dan and it is with great respect we can call him Shihan.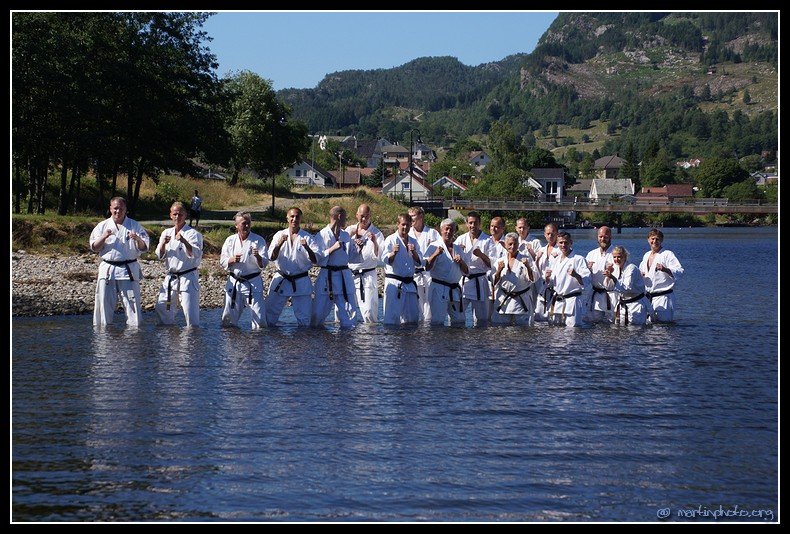 Shihan Jarle showed great fighting spirit and impresses us all with his great performance. This dan exam showed that a dan grade in NKKO must be earned through hard training and Kyokushin spirit, not given like a cheap present.