NKKO – Norway's Kyokushin Karate Organization
has the pleasure of inviting you to Norway's largest Kyokushin Summer camp. All Karate styles and organizations are welcome, and here we train Kyokushin BUDO Karate.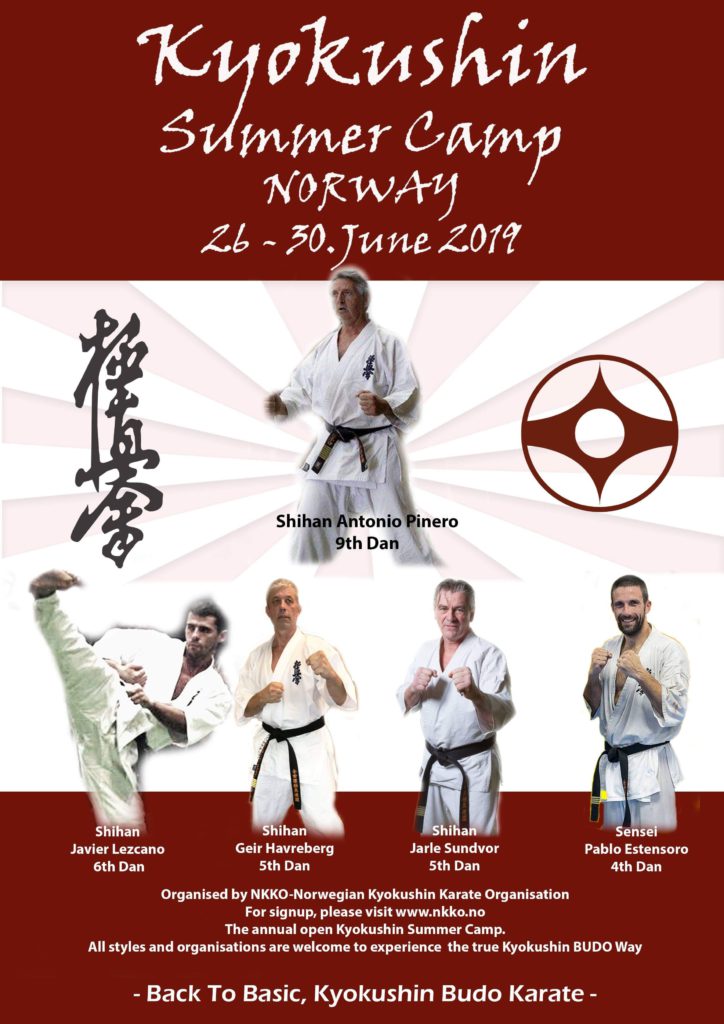 Link for registration summer camp 2019
We make up for lessons adapted for the different degrees and age groups. Dan candidates will have their own program including Technical / Basic / Kata. There will also be National team on the camp.
It will be taught in many categories:
• Kihon (Basic)
• Fight (Technical / tactical)
• Kata (w / Applications)
• Self-defense
• Sports massage
• Streching / Movement training
The accommodation will take place at Lundheim Folk High School at Moi.
There are beds / mattresses in the rooms. Everyone has to bring one towel on, as well as a sleeping bag / duvet / pillow for those who do not travel so far. Breakfast, lunch and dinner are included in the price, as well as a barbecue on Saturday.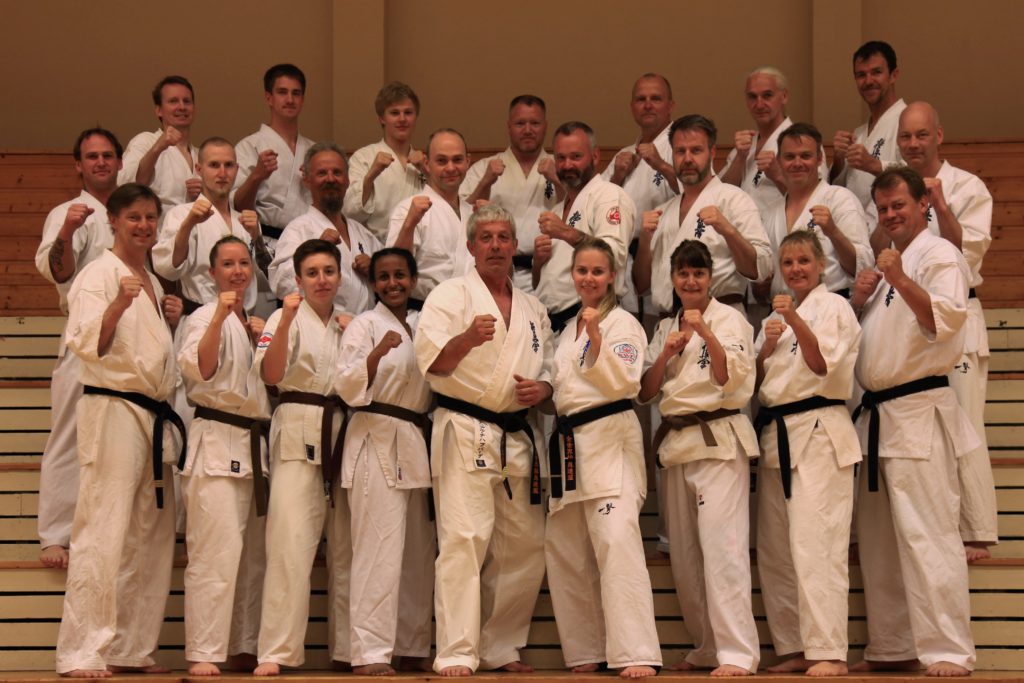 The price for the whole camp is set to:
230 EUR (Including food and accommodation)
Family discounts are as follows:
220 Euro for family member 2
200 Euro for family member 3 + + +
Bank account is: 3543 14 58215
Payment is marked with:
NKKO summer camp, as well as the name of the participant.
Is there any you needs information about contact: Sensei Frode Robberstad
Mob: 913 80 360 / E-mail: kyokushin.sommerleir@gmail.com
Best regards
Geir Havreberg
DOWNLOADS:
NKKO KYOKUSHIN SUMMER CAMP 2019 PÅ MOI
NKKO KYOKUSHIN SUMMER CAMP 2019 PÅ MOI