Acting Minister of Sport and Youth Affairs of the Republic of Armenia Gabriel Ghazaryan
met the President of KWF Armenia Spartak Gasparyan and the four-time European champion Artur Arushanyan.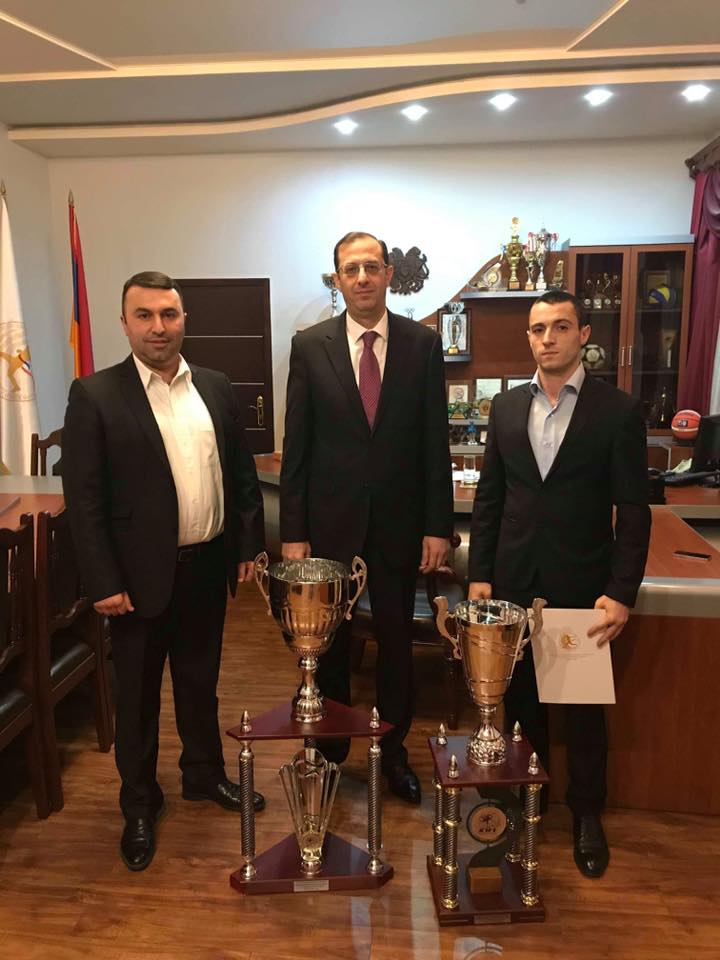 Mr. Gabriel Ghazaryan has given a gratitude to the European champion, to talk about further actions and further cooperation with the federation. It should be reminded that Artur Arushanyan became Europe's four-time champion (in category -65kg) in the 2nd KWU European Championship held in Varna, Bulgaria on December 7-9, 2018.