20th of May was held the second European WKB championship in Poland.
Kyokushin-kan Germany gets 6th place from 18 countries in the team medals results.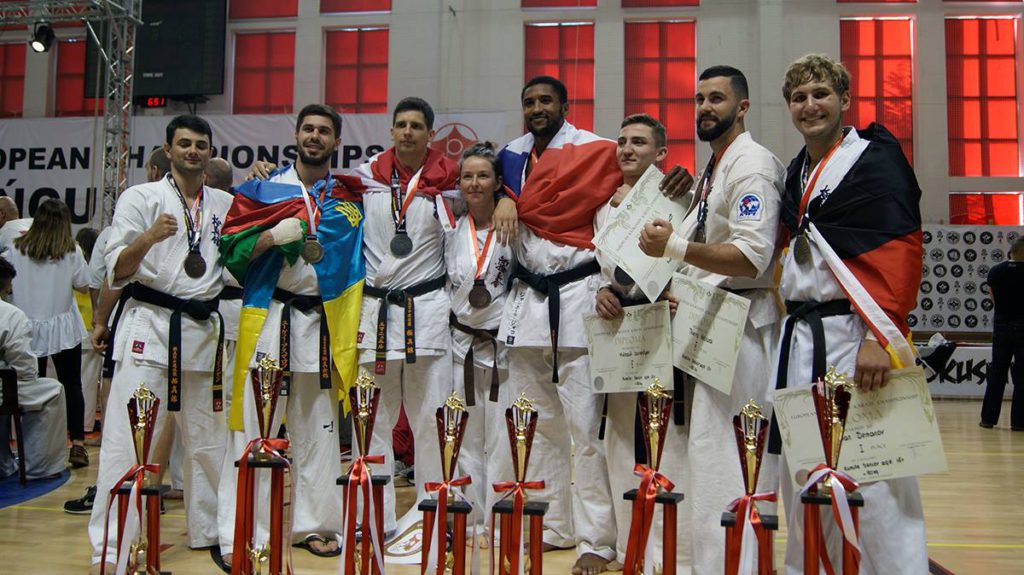 The highest results are 3 European champions for KI Germany. Maxim Hinz – Kata, Steven Demanov – kumite 14-15 years, and Ivan Demanov – kumite men -90.
Sensei Alex Demanov shared news with us:
We are really happy about Ivan's victory, because in the same category took part an European champion KWU 2016 – J-Paul Tid Jacqout and world champion KWU 2015 Emanuel Lebo, who was the opponent of Ivan in the final fight. Thanks a lot to Emanuel for this beautiful fight!
Congratulations! Osu!