The 6th KWU Open Kyokushin Youth World Championship (kumite)
in weight categories was held in Bulgaria, Varna, on December 7th – 8th, 2018 at Palace of Culture and Sport.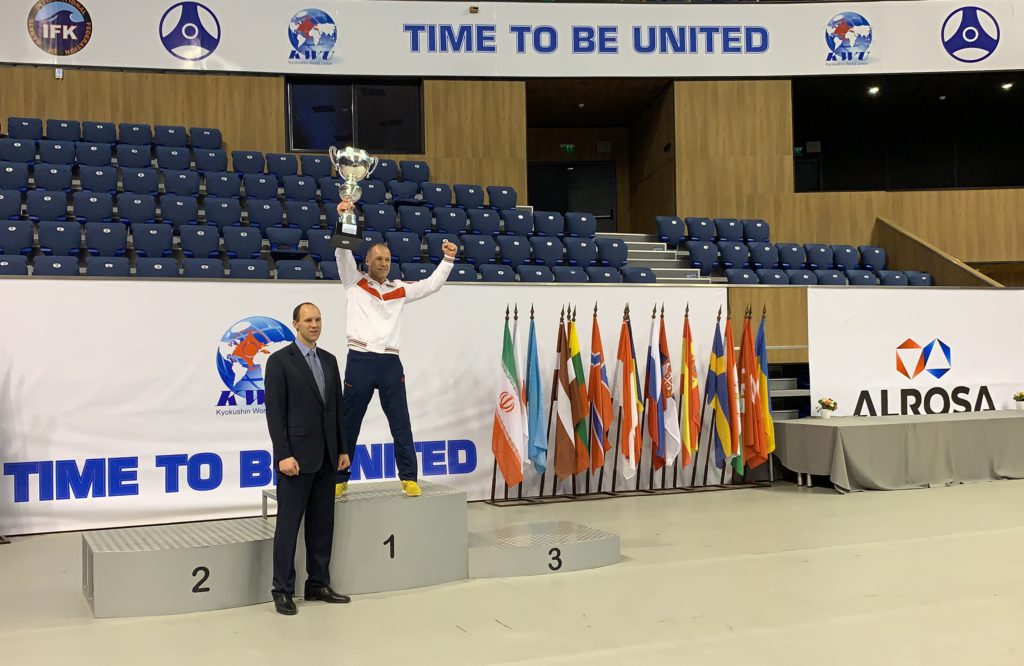 The Best Team – RUSSIA with 19 Gold, 8 Silver and 20 Bronze, in total 47 medals.
Special Prizewinners are:
Fighting Spirit
12-13 y.o.
Darya Pluzhnikova (Kazakhstan)
Daniil Shirshov (Russia)
14-15 y.o.
Moeka Minami (Japan)
Hayato Chida (Japan)
16-17 y.o.
Amber Lindblom (Sweden)
Mindia Mgeladze (Georgia)
Best Technique
12-13 y.o.
Alena Vysotina (Russia)
Susa Haruto (Japan)
14-15 y.o.
Karina Berikova (Kazakhstan)
Sekine Haruto (Japan)
16-17 y.o.
Ekaterina Yushkevich (Belarus)
Hiroki Masuno (Japan)