WKO Shinkyokushinkai European championship
was held on April 8-9th, 2017 in Roskilde, Denmark.
Kyokushin World Union – KWU General Secretary Mr. Sergey Suvorov was there as an official guest of organizers from Kyokushin Denmark and WKO.
During the competition he collected ideas and notes for the organizing of the best KWU tournaments. Next is the 3rd World championship among men and women in weight categories November 25-26, 2017 Tokyo, Japan with the motto: Time to be United! Time to be in Tokyo!
We remind you that between KWU and WKO there is an Agreement of cooperation, signed on  4th of October, 2015 in Khabarovsk, Russia. And we, KWU and WKO, continue to work together for the future of karate Kyokushin and all karatekas.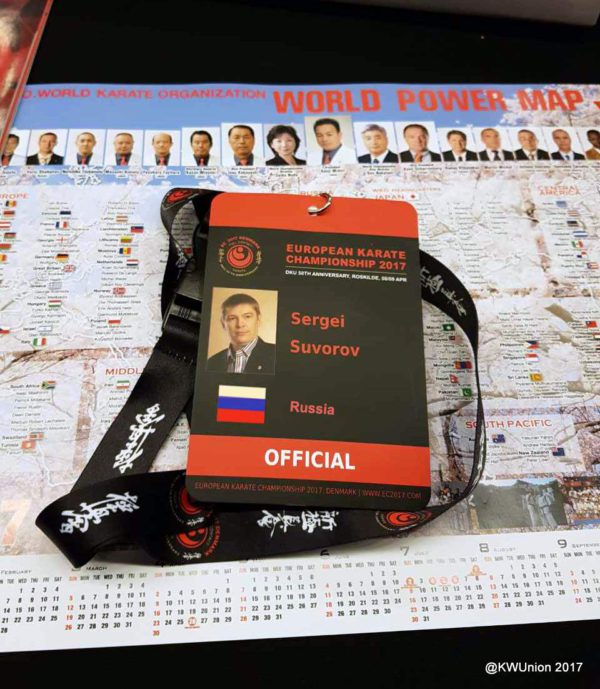 More pictures and short video from opening ceremony you can find on our Instagram profile @kwunion 
---
Important links:
The 3rd KWUCHAMP: Official Information letter
The 3rd KWUCHAMP: Mascot Daruma
The 3rd KWUCHAMP: All news here…
---