The working group of the Organizing committee of the 3rd Championship of the World 2017 is in Tokyo.
In its program is the visit to the KWF KARATE GRANDPRIX, which will is held in Chiba city under the guidance of Shihan Noriyuki Tanaka. There General Secretary of KWU, Mr. Sergey Suvorov introduced the mascot of the 3rd KWUCHAMP Tokyo 2017 – Daruma – The Japanese wishing doll.
Please say Hello to Daruma!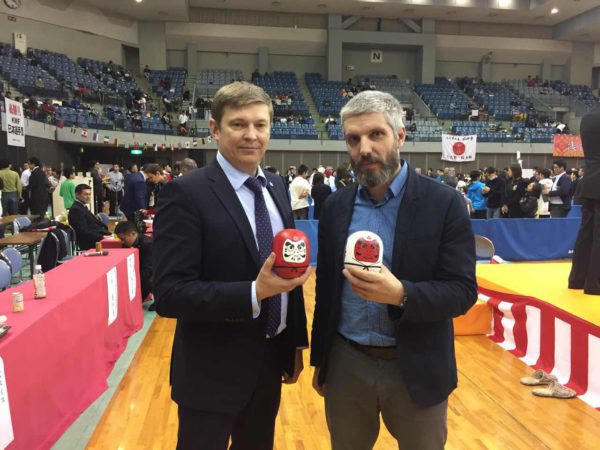 KWU General Secretary Mr. Sergey Suvorov and Producer of the 3rd KWUCHAMP, Mr. Aleksandr Zeytz ('Zeytz Project') with Daruma – the Japanese wish doll.
First pictures of Daruma with Shihan Andre Drewniak and Senpai Tanaka, Shihan Noriyuki Tanaka, Shihan Eddy Gabathuler, Sensei Daniel Trifu and Mr. Ken Funahashi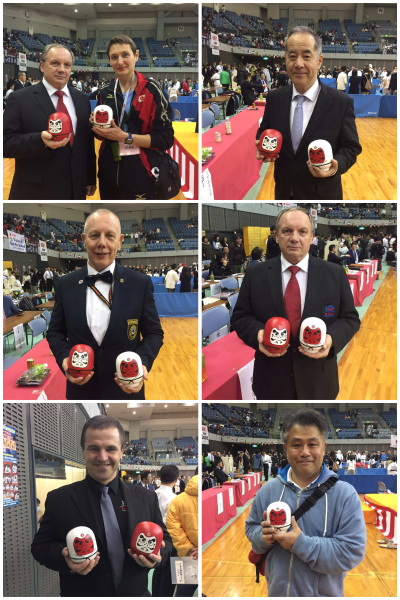 More pictures you can find on our profiles and pages on social networks. Follow us there: @kwunion
Introducing Kyokushin World Union – KWU mascot, Daruma – Japanese wishing doll
from
Kyokushinkai
on
Vimeo
.
Also we are happy to met the Editor of the biggest and popular martial arts magazine in Japan "FIGHT and LIFE", Mr. Ken Funahashi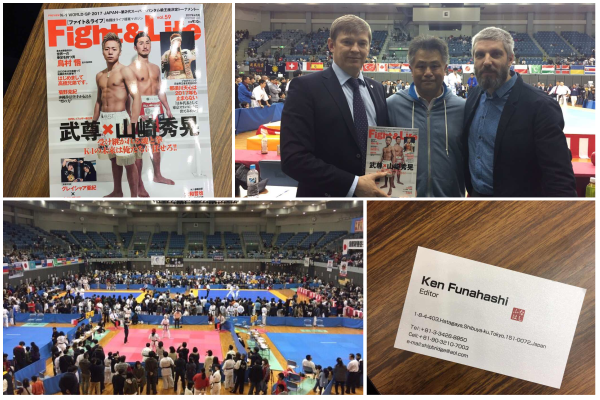 Osu!