KWU GOMEL CUP 2019
INTERNATIONAL KYOKUSHINKAN KARATE TOURNAMENT
AMONG MEN AND WOMEN IN WEIGHT CATEGORIES
Dates of competition: October 19 – 21, 2019
Organizers: Kyokushin World Union and Kyokushin-kan International in Belarus.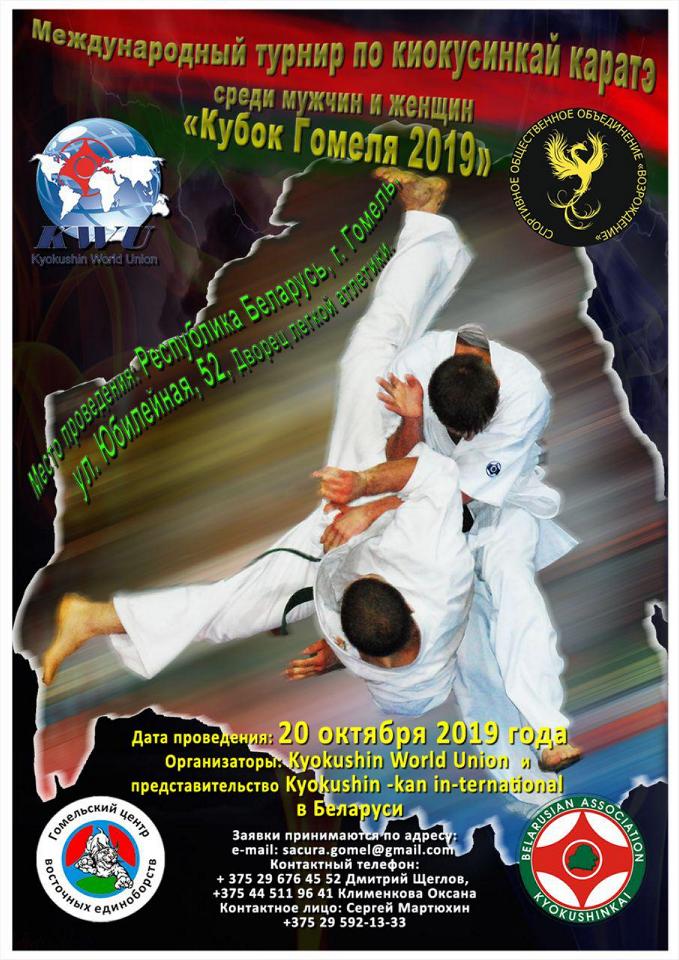 Deadline for final applications is October 6, 2019. The final application shall be sent by e-mail and have all necessary signatures and seals.
Only applications of set forms shall be accepted (Annex 1). Applications shall be signed by heads of legal persons whose contestants appear in the application form.
Applications must be submitted at:
e-mail: sacura.gomel@gmail.com
Contact phones:
+ 375 232 35 00 12 Dmitry Scheglov,
+375 44 511 96 41 Oksana Klimenkova
The contact person:
+375 29 592-13-33 Sergei Martsiukhin
Original applications along with accompanying documents shall be submitted by the team representative to the credential committee.