Youth European KWUCHAMP Berlin 2017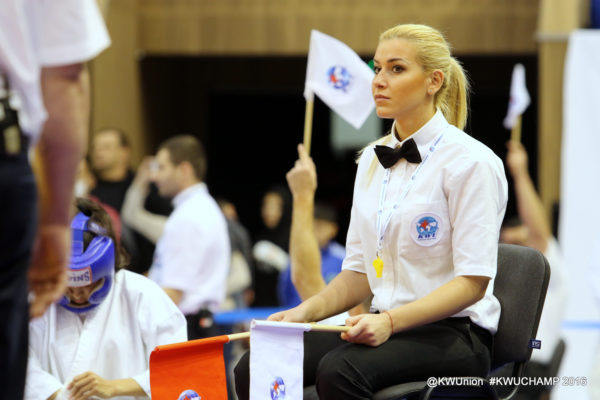 Competitions will be held in two halls on six tatami. For refereeing, the main judge of the tournament Shihan Ramil Gabbasov, selected 46 judges from all Europe. An extended seminar for all will be held on Friday March 17 and will be under the leadership of the Shihan Gabasov. For the judges, this European Championship will be another qualifying stage before the KWU World Championships, which will be held in November 2017 in Tokyo.
The final decision who will be on tatami as judges or referees of the 3rd KWU World Championships will be made after a ten-day summer camp in Bulgaria in July. Where of course will be held again seminars – theory and practice. The candidates will have the opportunity to evaluate themselves at tournament.
---
Date: Saturday, 18.03.2017
Place: Barnim Gymnasium Ahrensfelder Chaussee 41, 13057 Berlin, Deutschland
Organizer: KWU Germany and Karate school "Dankezu" – Berlin
Principal Judge: Shihan Ramil Gabbasov (Russia), Sensei Alexey Demanov (Germany), Secretary – Sensei Prolet Vasileva (Bulgaria)
Guest of honour: Hanshi Steve Arneil, Shihans: Andre Drewniak, David Pickthall, Ivo Kamenov, Loek Hollander, Antonio Pinero, Secretary of KWU Sergey Suvorov
---