04 October 2020 the capital of Ural – Ekaterinburg was visited by an outstanding personality in the field Kyokushin karate, a master of his craft – Pichkunov Alexander – the General Secretary of Kyokushin World Union (KWU), Master of sports of international class Kyokushin karate, Martial Arts, Professional fighter Kyokushinkai, Ichigeki, K-1.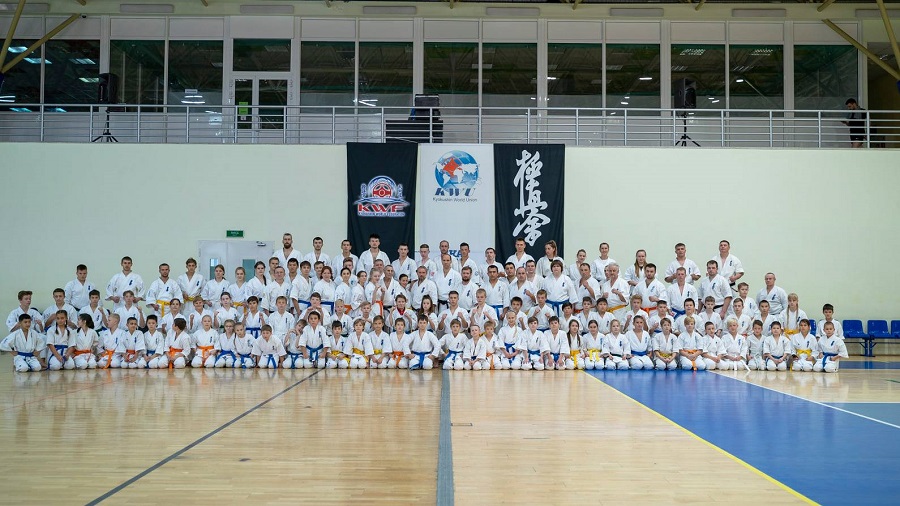 Children from such cities as Sysert, Nizhny Tagil, Verkhnyaya Pyshma, Sredneuralsk, and Yekaterinburg were lucky enough to participate in a training seminar under the guidance of Shihan.
The host was the representative of the KWF in Yekaterinburg and the Sverdlovsk region – Evgeny Bocharov, 3rd Dan – President OF the
Kyokushin karate club – Istina. At this event, a strategy for further development of KWF in the region was developed. Now that the tasks have been set, we will only move forward!
From all Participants of the seminar (almost 200 people): children and instructors, we Express our gratitude to Alexander Pichkunov for the opportunity to get invaluable experience, for an interesting and informative seminar. Thank you very much for the warm atmosphere, for the new knowledge, for the instructions on the way to mastering Kyokushin. See you soon!