On Saturday, May 11, 2019,
in the Municipal Sports and Entertainment Hall "Salt City" in Wieliczka, the 9th International Tournament for the Kyokushinkai Karate Salt Cup took place.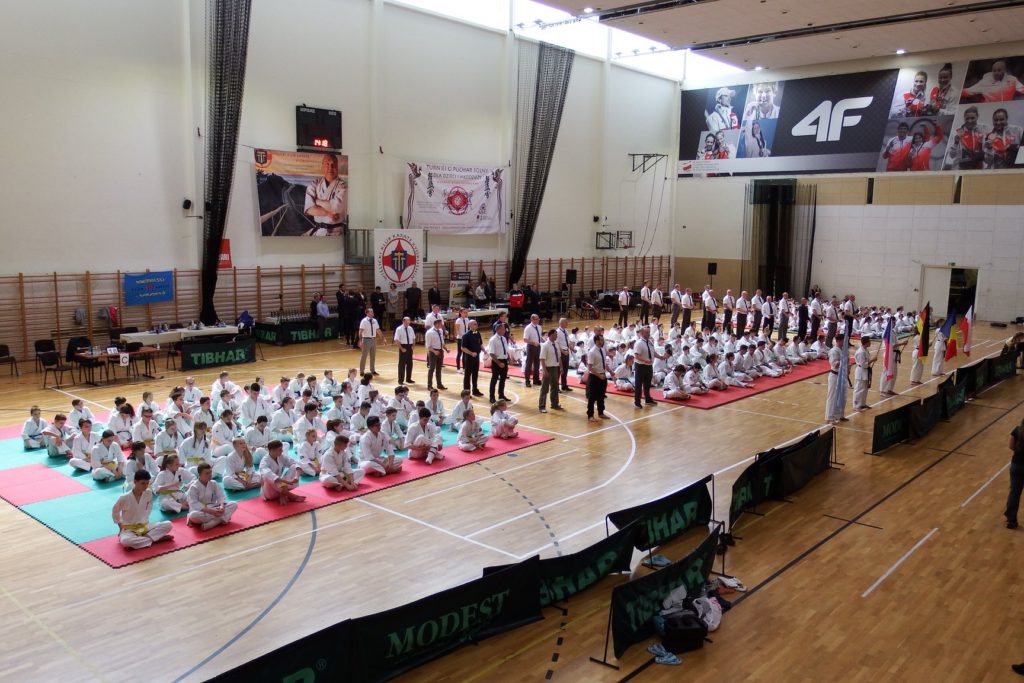 The organizer of the competition was the Karate Kyokushinkai Karate Club in Wieliczka (Wielicki Klub Karate Kyokushinkai) (KWF) under the leadership of the chairman Krzysztof R. Kopciowski (2nd dan).
The tournament took place with the support of the City and Commune of Wieliczka and the Wieliczka Poviat. The main judge of the tournament was shihan Janusz Piórkowski (5th dan), technical judge sensei Sławomir Rudawski (4th dan) and chairman of the organizing committee was shihan Robert Kopciowski (5th dan) President of Małopolska District Karate Federation.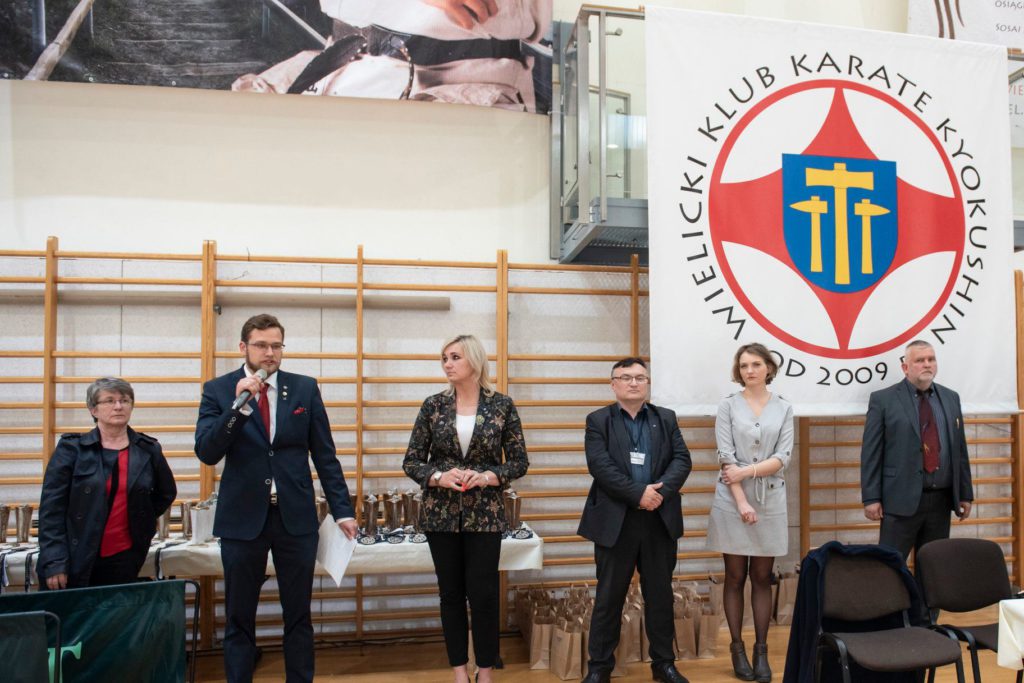 This year's tournament in Wieliczka both due to the level of sports competition and the number of competitors in each category was very demanding. In this event, on 3 mats, 350 competitors from 43 clubs from 4 countries (Romania, Poland, Germany and Czech Republic) and 7 kyokushin organizations participated with 39 judges.
The competition honored many special guests including General Secretary of the Kyokushin World Federation (KWF) shihan Andre Drewniak 9.DAN, Romanian Country Representative sensei Ilie Ionescu 4.DAN, German Country Representative sensei Janusz Konieczko 4.DAN, Czech Country Representative sensei Peter Drożdżak 4.DAN , Vice-chairman of the City Council in Wieliczka Bogdan Lizak, Chairwoman of the Krzyszkowice housing estate and member of the city council Elżbieta Sikora and inspector in the sport department of the Wieliczka district Joanna Boduch.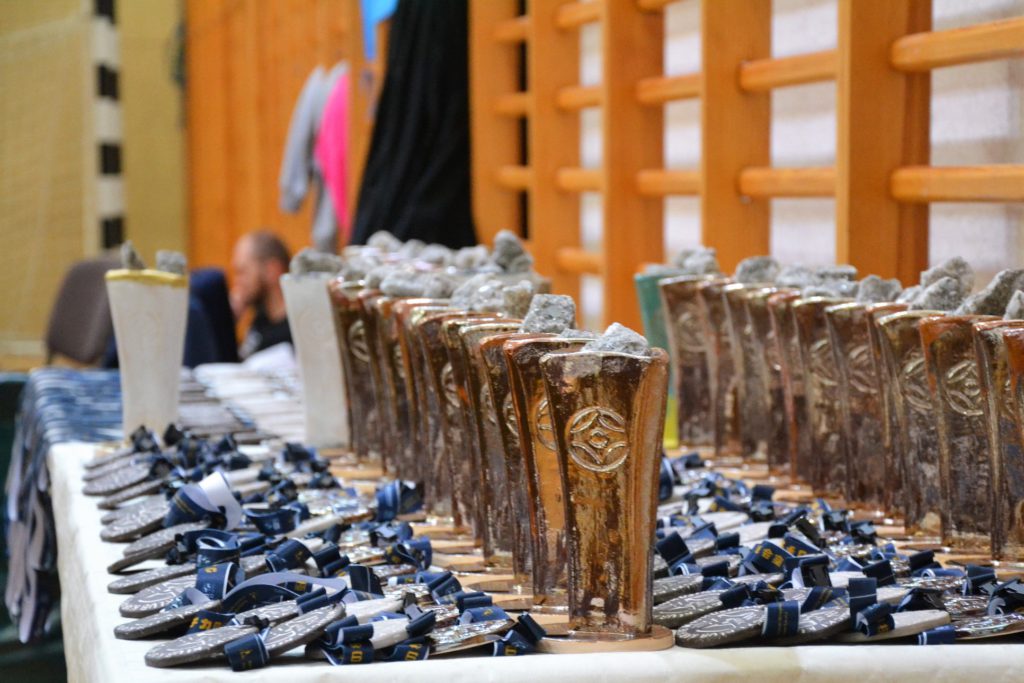 Guests and judges were given thanks and hand-made ceramic cups. During the decoration of the winners, 150 diplomas, 48 ​​cups of 147 medals prepared by the artistic studio ArcyDzielnia from Wieliczka were awarded. Great coffee was provided by Caffè Cagliari Polska and Magenta catering helped to supplement calories.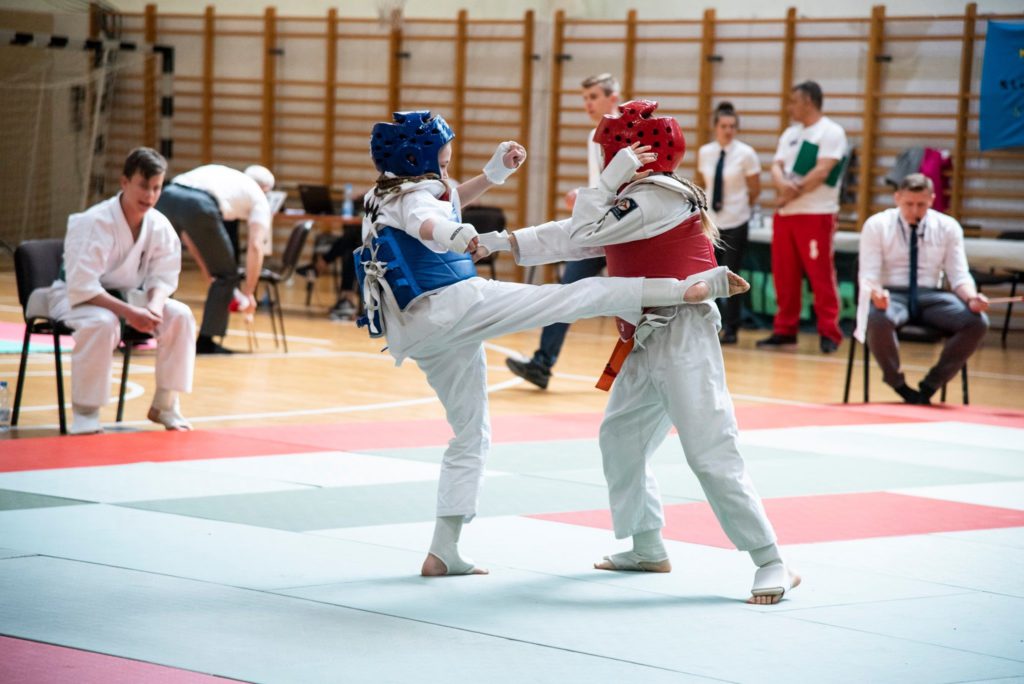 In the team classification the first place was taken by the team from Nowa Sól, the second team from Wieliczka and the third place was placed by Dąbrowa Górnicza. Thank you to all who contributed to the fact that the IX tournament for the Salt Cup took place and ended with a great success. We invite you for the year of osu!
Krzysztof R. Kopciowski 2. DAN
Chairman of WKKK