Dates: 11th October to 14th October 2019
Venue: Ayatti Convention Centre Delhi INDIA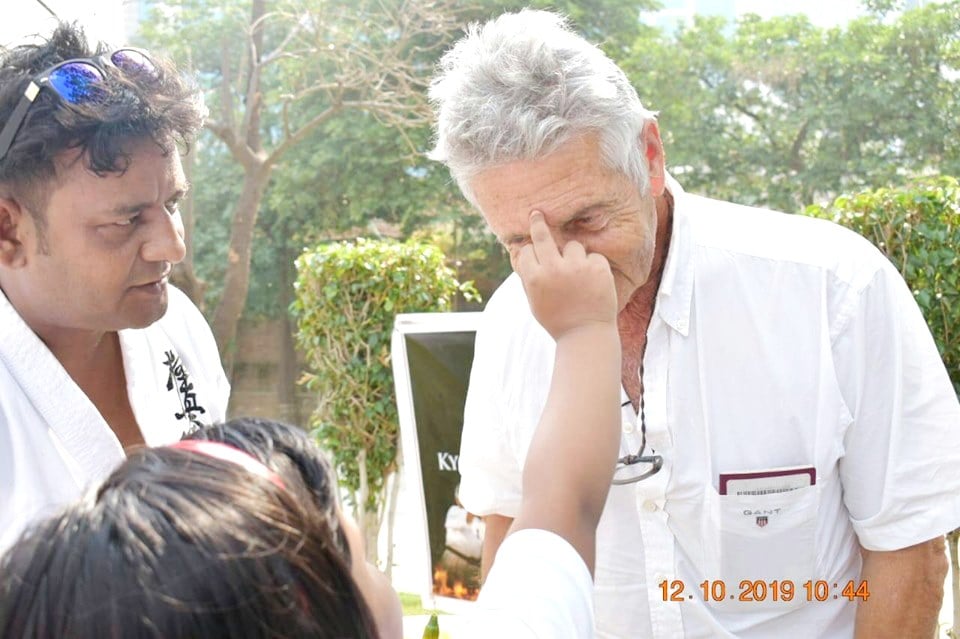 11 different states of India and 3 countries India, Bangladesh, Nepal were able to come under one roof with 80 participants.
Shihan Antonio Pinero our KWF president came all the way from Spain to teach, train and to take DAN promotion test. We were grateful to have Shihan Pinero with us.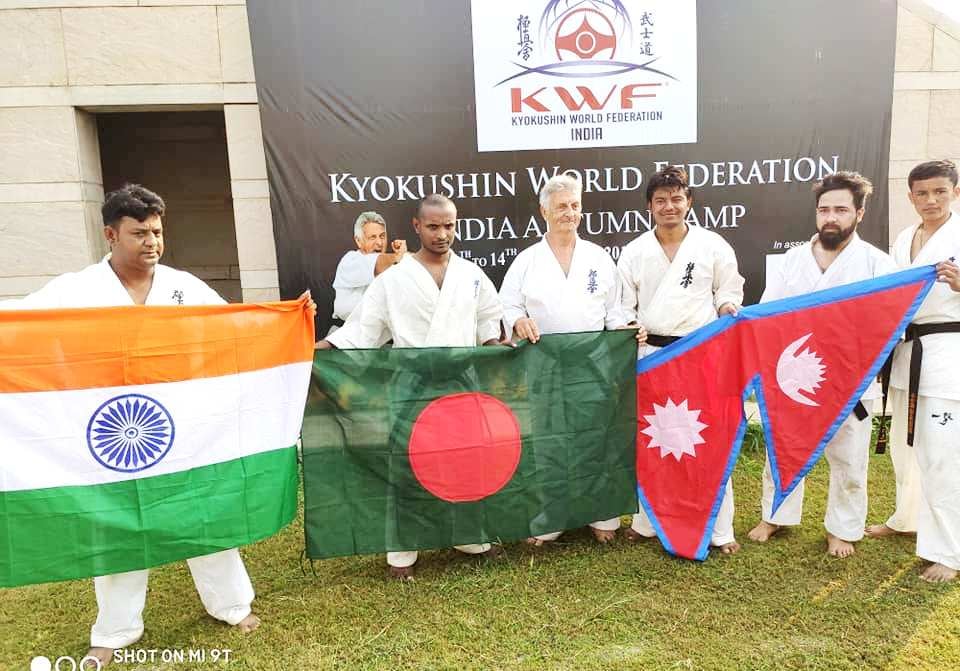 11th morning we had our Welcoming Ceremony in Indian style and with a big cheer from participants and their parents too. We did make a schedule of training before the event but Shihan Pinero turned it to be a tough one and put us through continuous training with a little break. His high energy level at this stage puts us all to shame. We realized how much more we need to do. real Kyokushin means true dedication.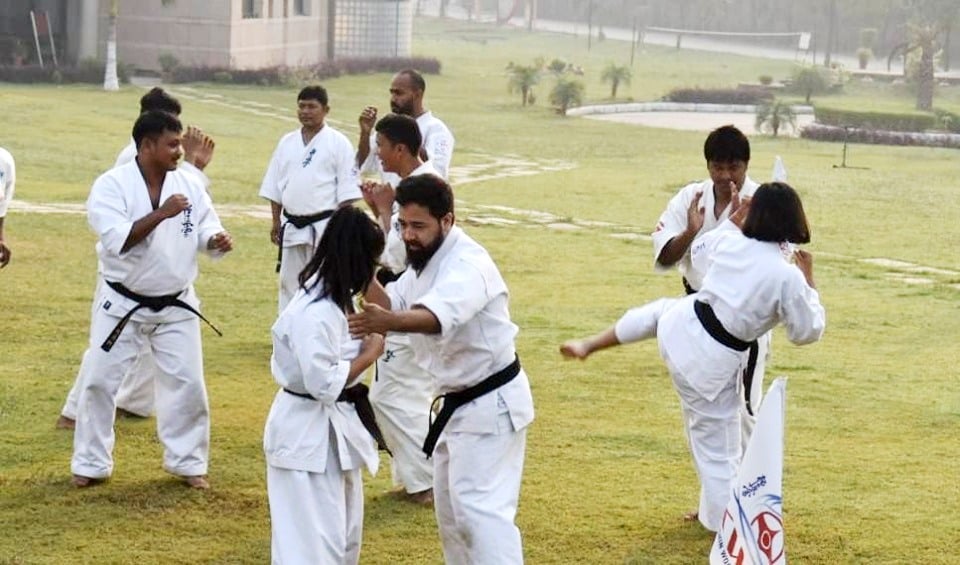 Shihan Pinero took great interest to ensure fine detailing of our kata perfection / taught us why footwork is so important in Kumite / importance of kihon and all participants were in awe with his great knowledge. We went through thorough training till the 13th Evening and 14th were dedicated to Dan Promotion. Few were fortunate but few were not able to pass. Shihan encouraged them for next time and he spoke loud and clear "we don't sell certificates", "we are KWF!"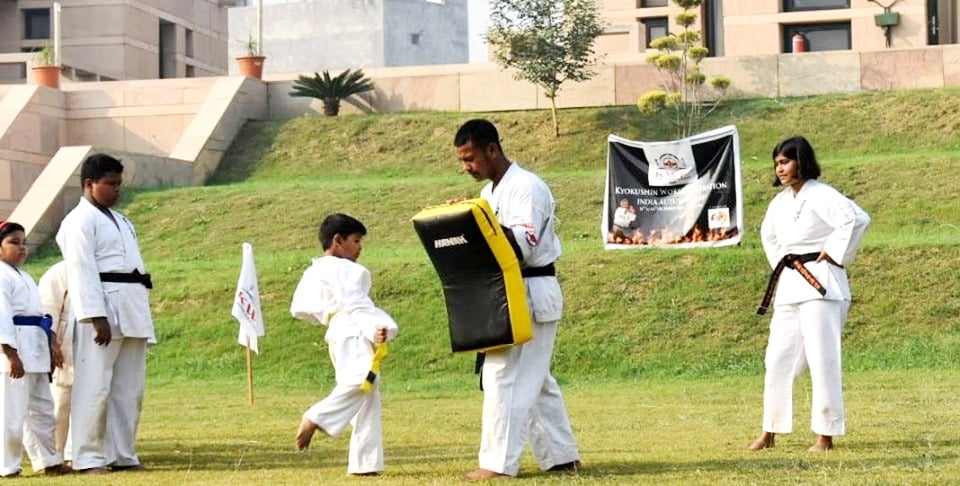 14th evening Shihan Pinero joined us for the Camp Fire and all participants together recited DOJO KUN. Finally it ended with a lot of fun and food.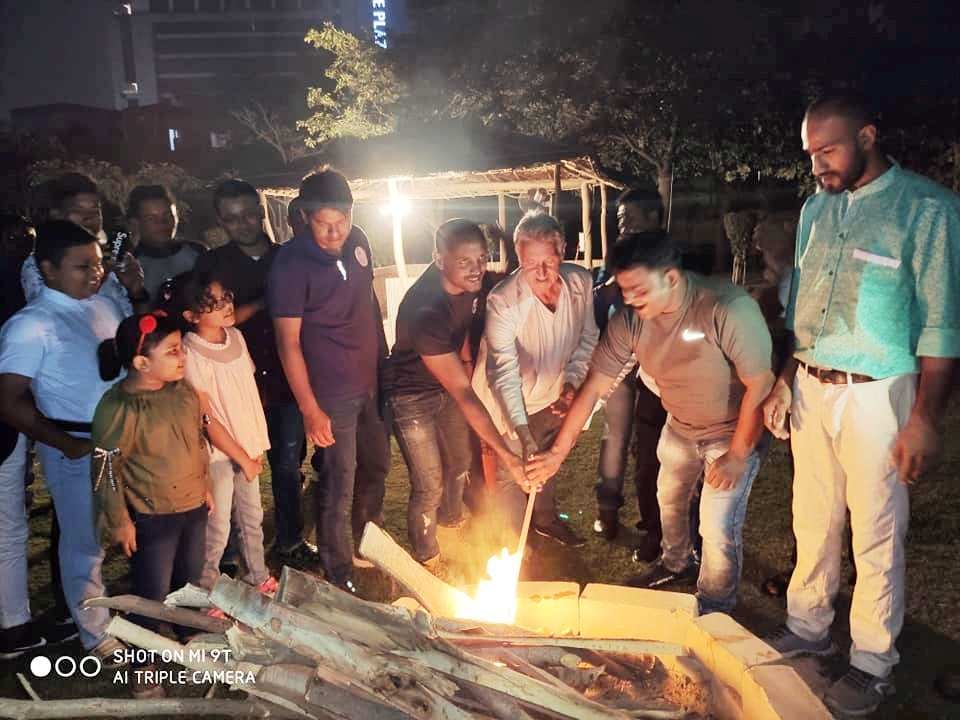 Great training a lot of learning and bonding between Kyokushin brothers and sisters.
OSU
Reporting done by
Asif Rahman
Admin Head India KWF