From July 25 to 29 in Balatonszemes,
a summer camp of the Hungarian branch of KWF was held, headed by shihan Robert Kern 5th DAN.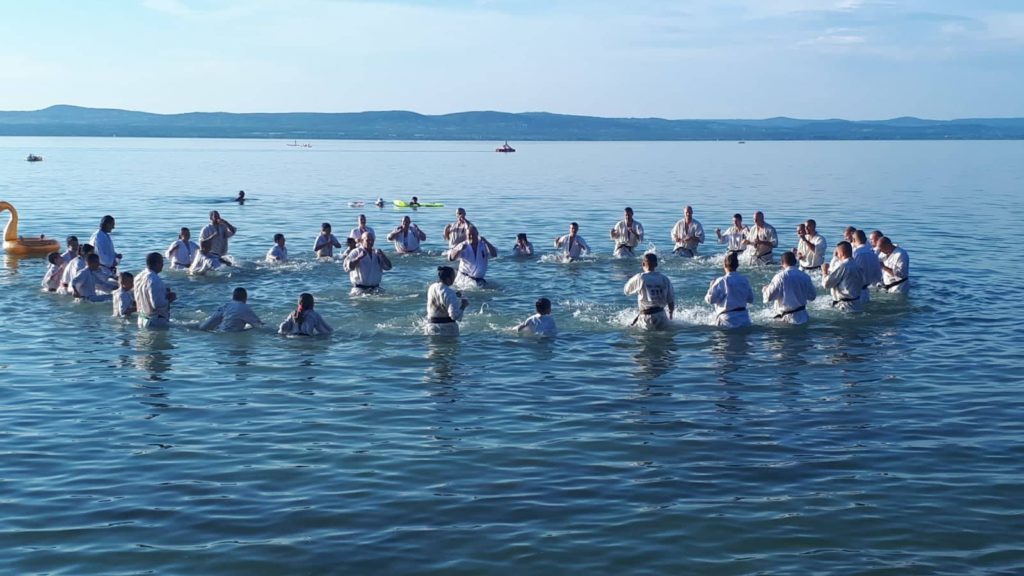 Over 50 people took part in this event. The main instructor was shihan Jan Vleesenbeek 7th DAN from the Netherlands, who conducted demanding trainings both in the open air, in the waters of Lake Balaton and co-hosted an exam for kyu and DAN degrees together with the organiser.
One of the camp participants passed the shodan test. OSU!