Many knockouts and exciting fights as always at the latest edition of SENSHI!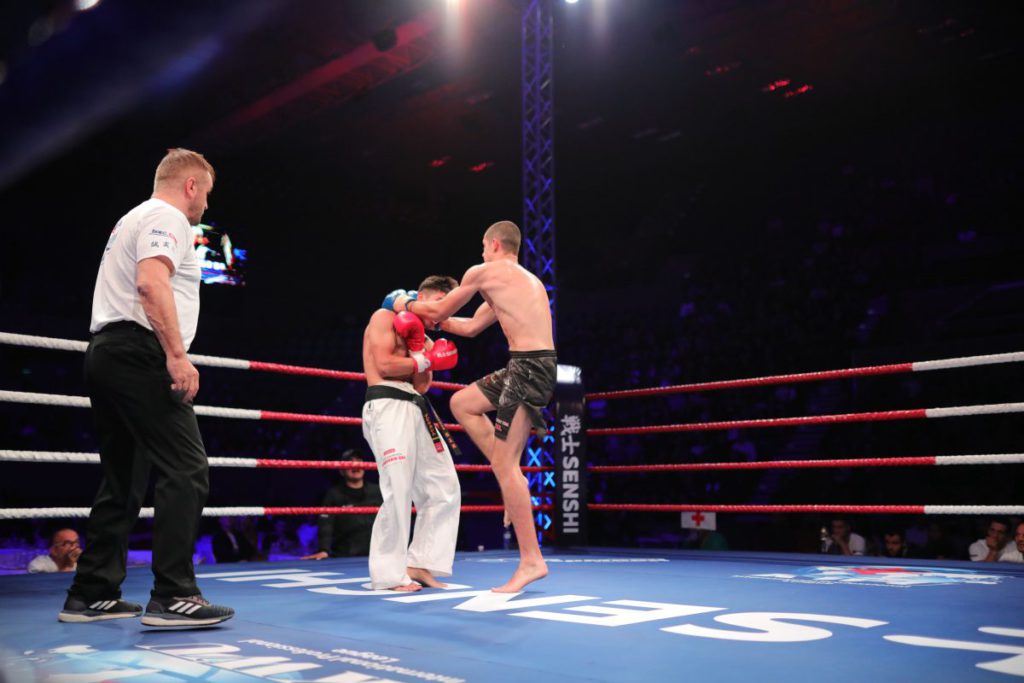 The fourth edition of the fastest growing martial arts organization took place last night at the Palace of Culture and Sport in Varna, Bulgaria. The arena was packed and the guest-star presence of K-1 Legends Peter Aerts and Ernesto Hoost was an additional boost for the up-and-coming fighters to give their best. And they did.
12 epic fights under the K-1 and International Professional League rules made the fans jump out of their seats for three straight hours. KWU`s special rules for SENSHI allow elbows and knees to the head AND throws and that guaranteed many knockouts!
The knockout of the night award was won by Russia's Omar Magomedov, who won his fight against Vinicius Gaspar with a stunning kick to the liver. The best fighting spirit award went to another Russian representative – Suliman Kosumov. The karateka won a decision after three rounds of war with Bulgaria`s Tzvetozar Kyuchukov. The captain of Bulgaria's national kickboxing team and WAKO PRO World Champ Atanaz Bozhilov again made the most technical performance of the night dominating the tough Belarusian Pavel Pravashynski for three straight rounds. Bozhilov won the award for the most technical fighter. Well deserved!
Here are the full results:
Teodora Kirilova def. Begaiym Kakchekeeva with TKO R2
Omar Magomedov def. Vinicius Gaspar with KO R1
Ali Yuzeir def. Seraly Abilkassym with TKO R2
Peter Stoykov def. Dragan Pesic with KO R1
Ruslan Nasibulin def. Ilyas Buakoyuoa with Ref. decision (extra round) 3×0
Andrey Kotov def. Aleksander Evstatiev with Ref. decision (extra round) 3×0
Atanas Bozhilov dev. Pavel Pravashynski with Ref. decision 3×0
Suliman Kosumov dev. Tzvetozar Kyuchukov with Ref. decision (extra round)
Nikolay Yorgov def. Jo Miyahara with TKO R2
Eduard Aleksanyan def. Tomas Doeve with TKO R3
Yuta Uchida def. Andrii Kasianchuk with Ref. decision 3×0
Badr Ferdaous def. Dmitry Dorokhov with KO R1