Over 120 fighters and coaches participated in the first training session of the three-day seminar of the KWU International Professional League. The session was led by the kickboxing legend Peter Aerts at "Armeec Arena" in Sofia. The event will take place until the 24th of January.
Elite fighters, up-and-coming talents, and national representatives from two different federations took part in the session. The competitors from the Bulgarian Kyokushin Federation and Bulgarian Kickboxing and Muay Thai Confederation took the opportunity to exchange experience and knowledge with each other. The coaches of the national teams Zahari Damyanov (Kyokushin) and Stanislav Bahchevanov (Kickboxing and Muay Thai) are also part of the event.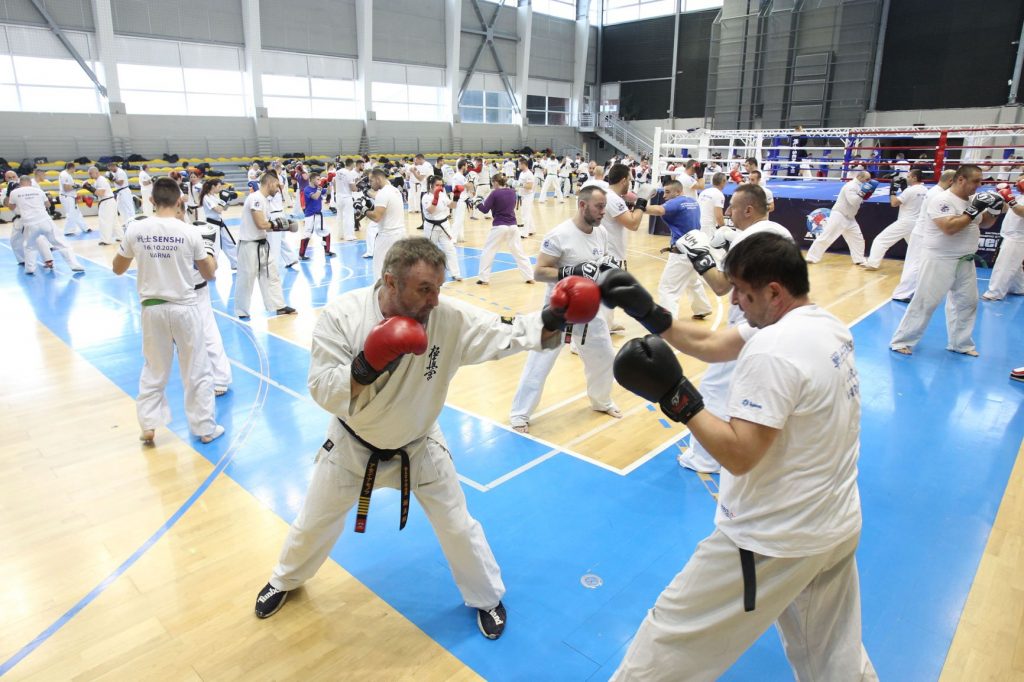 Some of the best Bulgarian fighters also participate in the camp. Names like Hristiyan Korunchev, Bogdan Shumarov, Nikolay Yorgov, Dobroslav Radev, Petar Stoykov, Deyan Topalski, Daniel Galabarov, Aleksandar Petrov, Teodora Kirilova, Albena Sitnilska, Kristiyan and Georgi Doychev, and many others.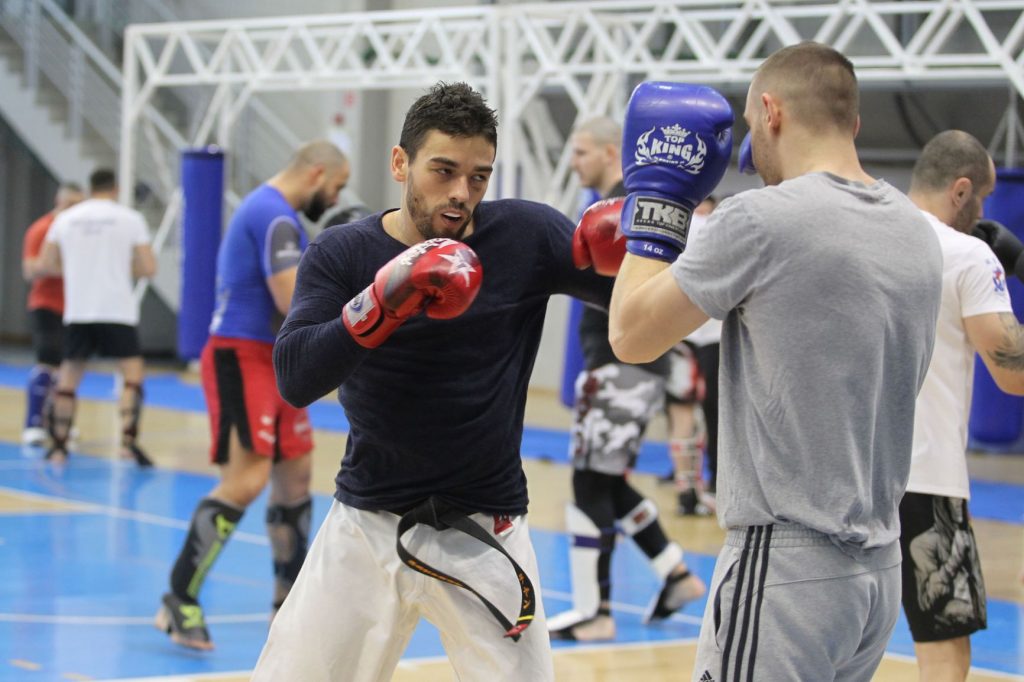 A rise in the number of female fighters was noticed today. This continues the trend of more and more ladies getting into martial arts.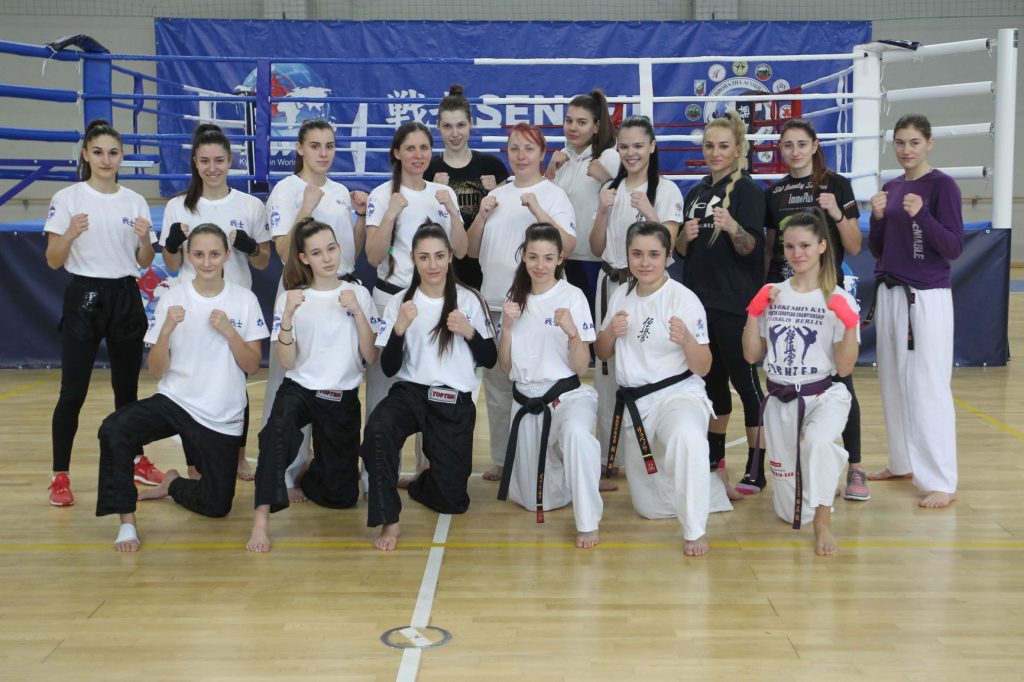 The participants in the camp went through obligatory PCR testing (expenses of which were covered by the organizers) on Thursday. They were separated in hotels in Sofia until the results came out. All of them were negative.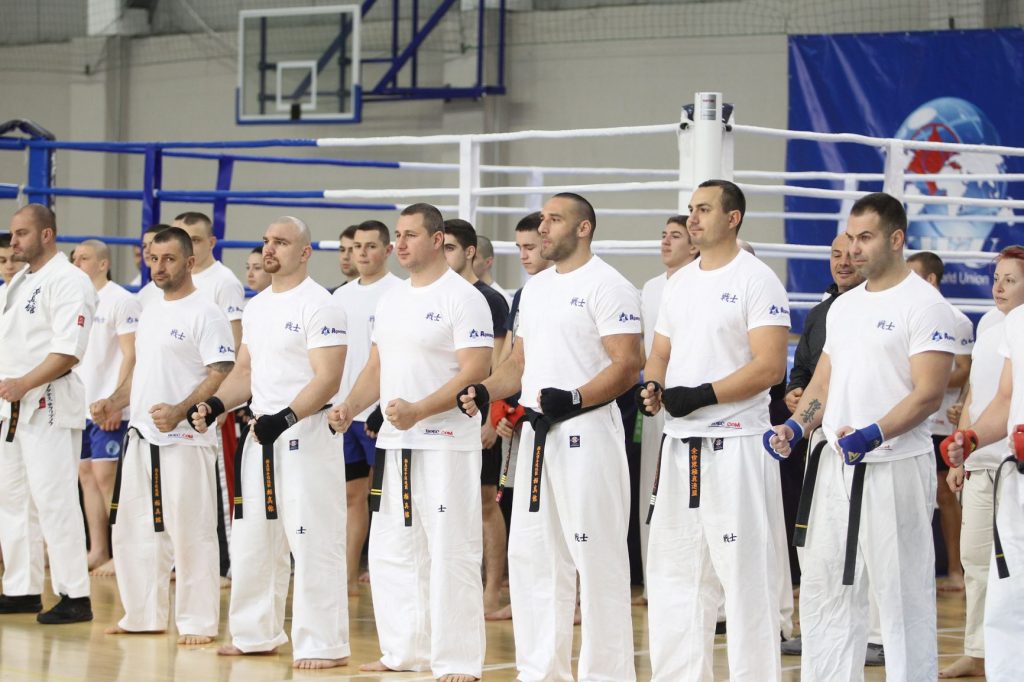 The 3x World K-1 Champion Peter Aerts promised a lot of high-intensity training sessions and he kept his promise. His energy and mood lightened up the sports hall and all the competitors were pumped up to work hard and acquire new knowledge.
The first session of the day was emphasized more on technique, while the second one will be based on sparring. The Dutch Lumberjack promised that he will show a few tips and tricks on how to move properly in the ring. Due to that a professional ring was established in the sports hall where the demonstrations will take place.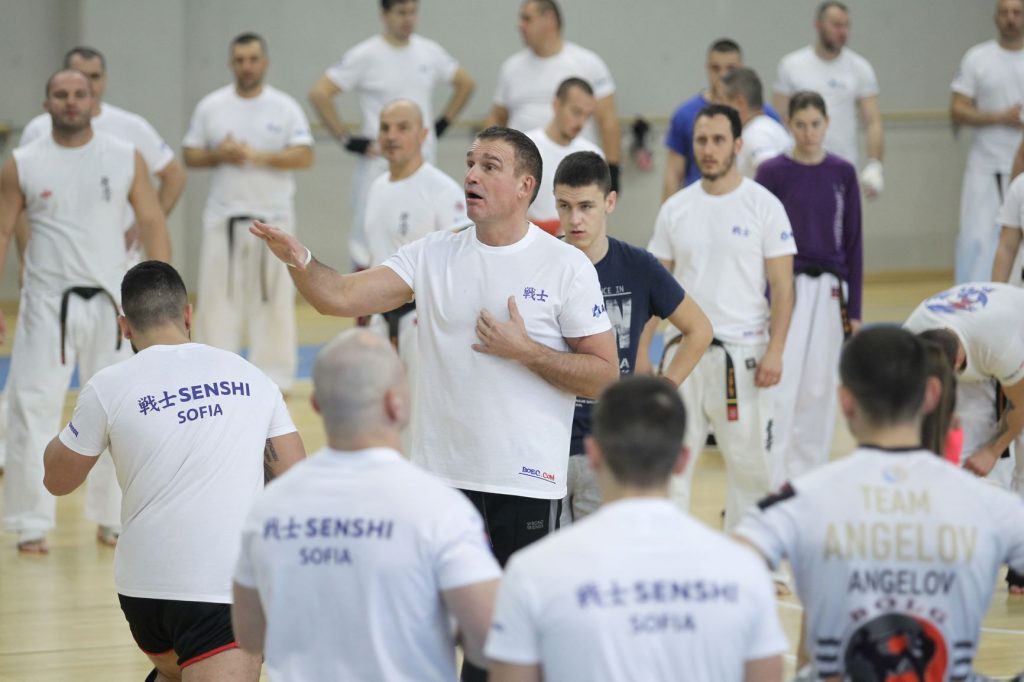 Photos: Dimitar Kyosemarliev © 2021