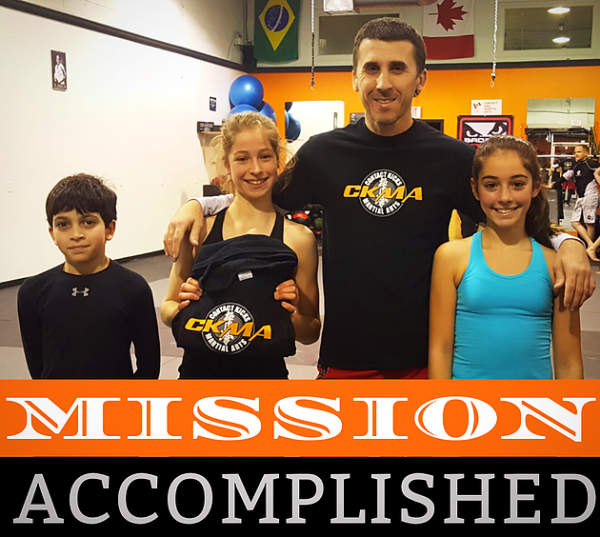 Aurora Cotop, at only 14, is one extraordinary young lady. She is a national level figure skater here in Canada, who has dedicated her life to the sport she loves. Aurora's week is filled with school and skating practice, which her proud parents have been supporting for years now. Early mornings and late evenings, not to mention the financial responsibilities, which increase continuously, without government support.
As Aurora's competitions increased on her path and dream of representing Canada as an Olympian, she looked for an edge over her high-calibre fellow competitors and rivals. Her father, Mihai Cotop, a Kyokushin Karate student, found this edge for her with the help of Steve Fogarasi, the President and Country Representative for the International Federation of Karate (Kyokushin).
Aurora, started training 6 months ago at Contact Kicks, the head dojo for IFK Canada, along with two other young skaters (Isabella and Christian), with Sensei Steve and the goal was to build stronger core and legs.
[bctt tweet="Aurora, started training 6 months ago at Contact Kicks, the head dojo for IFK Canada" username="kwunion"]
The strength and conditioning exercises were mixed with Karate style balance and coordination drills. Sensei Steve also incorporated "OSU", the martial arts philosophy "The Spirit of Perseverance", for a stronger mental focus and unshakable spirit.
This training paid off, as just this past week Aurora won the gold medal at the Junior National Figure Skating Championship of Canada! Aurora, the national novice champion last year, tabulated 163.11 points for the victory.
IFK Canada is proud and honoured to have the opportunity to help Aurora Cotop on her journey to become the Junior National Figure Skating Champion of Canada, and a future Olympian!
[bctt tweet="IFK Canada is proud and honoured to have the opportunity to help Aurora Cotop on her journey" username="kwunion"]
Scott Heaney IFK Canada