Reminder letter of THE KARATE GRANDPRIX 2018 in Japan
(KWF International Open Tournament)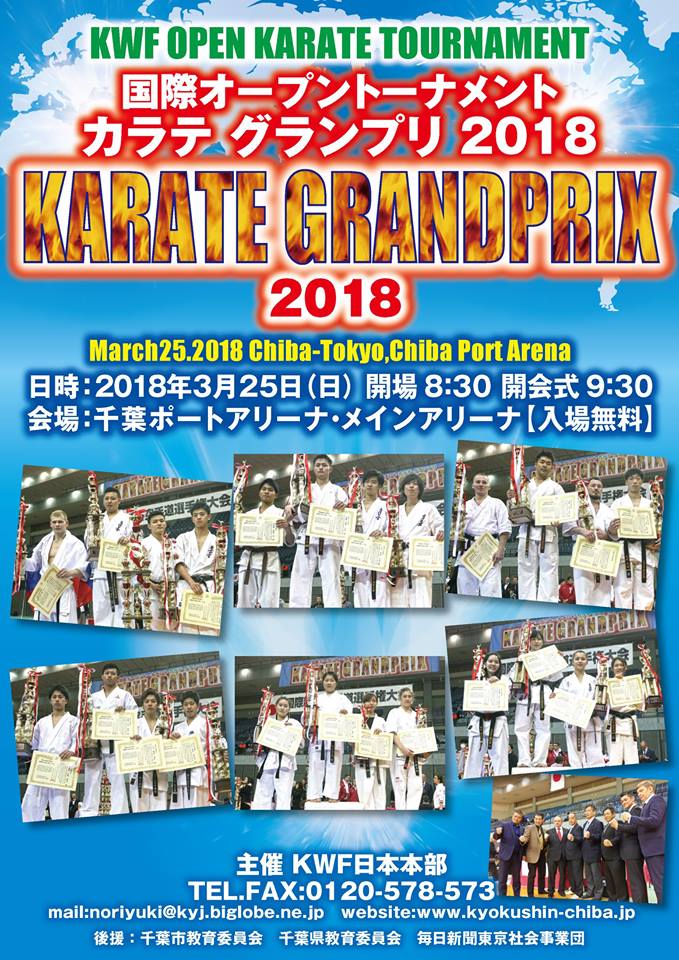 ◎ Deadline: January 31. 2018
If you need Visa – Deadline: January 15, 2018
Only accept mails from the dojo representatives. All application forms have to be written completely and
correctly.
◎ Please, reserve the APA Hotel on your own responsibility through http://www.booking.com
◎ We are planning a Bus trip (A visit of Asakusa temple, Edo museum etc), March 26, 2018 9:00~17:00,
Bus charge: free, 40 persons only. If applicants are less than 10 persons, A Trip will be suspended.
Applicants have to send me email.
Email address: noriyuki@kyj.biglobe.ne.jp
◎ Caution: There are 6 pages in Application form. 2018カラグラApplication Form _v1.3
I am looking forward to see you and your team at THE KARATE GRANDPRIX 2018 in Japan!
KWF Japan Representative
Noriyuki Tanaka